Ruling suspends the social worker license for a man charged in an 8-year-old boy's death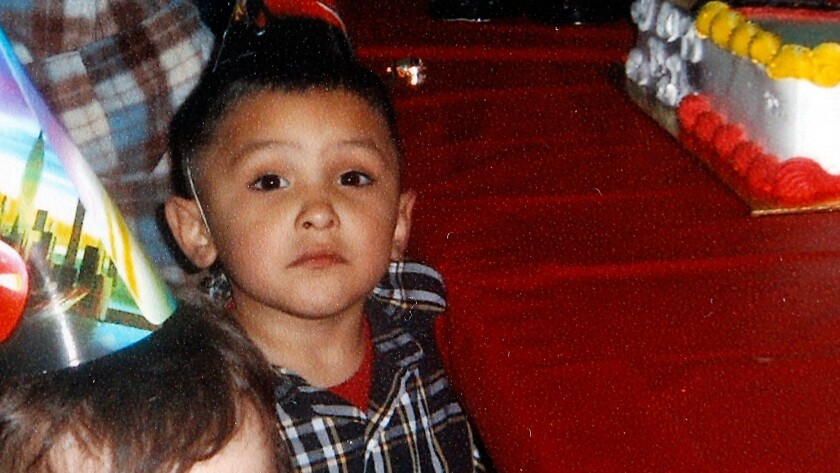 Los Angeles Superior Court Judge Gustavo N. Sztraicher issued a ruling Thursday that suspends the social worker license for one of the former child protective services workers who handled the case of 8-year-old Gabriel Fernandez.
"You are ordered not to engage in any business that requires use of your California social worker license," Sztraicher told Kevin Bom, 36, of Phelan.
Bom has worked as a child custody evaluator in the San Bernardino courts following his firing from the Los Angeles County Department of Children and Family Services. In his job, he is required to possess a social worker license.
In April, Bom and three DCFS colleagues were charged with felony child abuse and falsifying public records in connection with the 2013 death of Fernandez, who was tortured and killed even though the workers had numerous warnings of abuse in his home.
See the most-read stories this hour >>
Los Angeles County prosecutors allege that the county Department of Children and Family Services employees minimized "the significance of the physical, mental and emotional injuries that Gabriel suffered … [and] allowed a vulnerable boy to remain at home and continue to be abused."
At their arraignment Thursday afternoon, the defendants did not enter pleas because the attorney for one of the social workers, Patricia Clement, did not appear, and Clement requested new representation.
Gabriel's death sparked widespread outrage and prompted a series of reforms designed to improve how county officials monitor children who show signs of being abused. Prosecutors said the social workers' actions were so troubling that they warranted the rare step of filing criminal charges.
The decision to suspend Bom's license followed a request by the office of Atty. Gen. Kamala Harris.
ALSO
Man charged with attempted murder in shooting of West Covina police officer
Slain UCLA professor William Klug, father of two, praised as 'great man' by students
17 people, including officer, exposed to pepper spray during brawl at L.A. high school
Follow me on Twitter: @gtherolf
---
The stories shaping California
Get up to speed with our Essential California newsletter, sent six days a week.
You may occasionally receive promotional content from the Los Angeles Times.