Teens as young as 14 rescued from sexual exploitation during Super Bowl, FBI says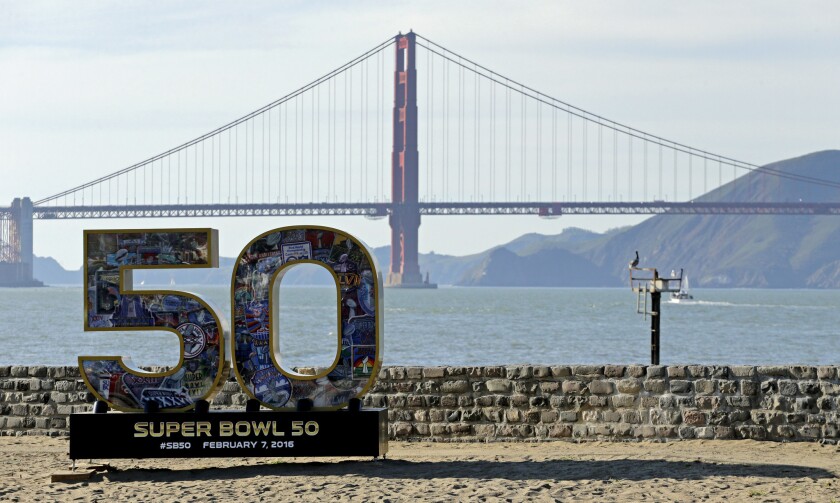 Seven teenagers, some as young as 14 years old, were rescued from forced prostitution in the San Francisco Bay Area during Super Bowl week, authorities announced Tuesday.
Some of the victims had previously been reported missing by their parents, Federal Bureau of Investigation officials said. They ranged in age from 14 to 17.
More than a dozen pimps and their associates were arrested in multiagency sweeps intended to crackdown on sex trafficking, the FBI said.
See more of our top stories on Facebook >>
Some of those arrested came to the Bay Area from Las Vegas and from other states to capitalize on the large crowds gathering for the Super Bowl, authorities said.
In all, 129 adults were picked up or cited for prostitution and 85 clients were arrested.
"High-profile special events, which draw large crowds, have become lucrative opportunities for sex trafficking criminal enterprises," said Bertram Fairries, an assistant special agent in charge of the FBI in San Francisco.
The FBI's Super Bowl operation is part of the Innocence Lost National Initiative established in 2003 to address the growing problem of human trafficking.
Over the last 13 years, the FBI and its partner agencies have recovered nearly 4,800 children and helped convict about 2,000 people in human trafficking crimes, which the agency described as "the most common form of modern day slavery."
"Though we think it's important to focus on this issue in light of a high-profile event, the sad reality is, this is a problem we see every day in communities across the country," FBI Special Agent in Charge David J. Johnson said.
For more local and breaking news, follow me on Twitter: @sarahparvini
ALSO
Suspects sought in Compton baby's fatal shooting
L.A. city, county OK homeless plans, but where will the money come from?
LAPD chief: 16-year-old fatally shot by police had sawed-off shotgun, stolen car
---
The stories shaping California
Get up to speed with our Essential California newsletter, sent six days a week.
You may occasionally receive promotional content from the Los Angeles Times.