L.A. County supervisors weigh dropping foster-care contractor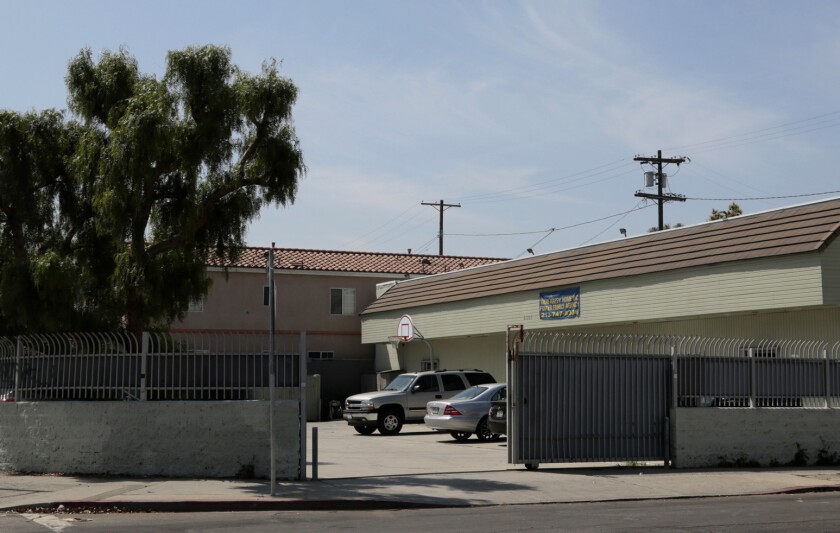 Los Angeles County supervisors reported no action after a closed-door meeting to consider terminating the county's decades-long relationship with Teens Happy Homes, a private foster care provider that officials say repeatedly misused funds and placed children in homes where they were abused.
Department of Children and Family Services Director Philip Browning was instructed after Tuesday's meeting to prepare options to correct the problems, according to a person familiar with the discussion.
A Teens Happy Homes official declined to comment.
The Times reported Sunday that questionable financial practices proliferated at Teens Happy Homes in recent years. County social workers also found that children suffered abuse and neglect in the agency's homes.
An infant, Tajiere Goldsmith, died under suspicious circumstances after being sent to a foster mother who had previously been banned twice from the program — for two-year periods — for allegedly abusing children. Top administrators said they obtained jobs at the agency after agreeing to pay $139,000. Between 2008 and 2011, 1,154 children lived in the agency's homes.
"Why is it that we can't just stop sending children to them?" asked Supervisor Gloria Molina as the county board debated proposals to increase oversight of 50 private foster family agencies that receive millions of public dollars annually.
The board will decide in two weeks on a proposal by member Zev Yaroslavsky to fund six or seven additional monitors to track the agencies' finances.
"The Department of Children and Family Services does not have the resources currently to do the kind of full-court press on these [foster care agencies] and group homes that we demand," Yaroslavsky said.
Supervisor Mark Ridley-Thomas also won approval for a one-month study of ways to improve audits of the agencies.
"That which is being done currently is simply inadequate. It's broken and simply needs to be fixed," he said.
ALSO:
Red flag warnings in effect as heat settles over L.A. Basin
Kevin James releases Wendy Greuel's texts after she attacks him
Woman suspected of tainting at Starbucks said to be trained chemist
Twitter: @gtherolf
garrett.therolf@latimes.com
---
The stories shaping California
Get up to speed with our Essential California newsletter, sent six days a week.
You may occasionally receive promotional content from the Los Angeles Times.