Robert Wagner's action after Natalie Wood's death 'doesn't make any sense,' detective says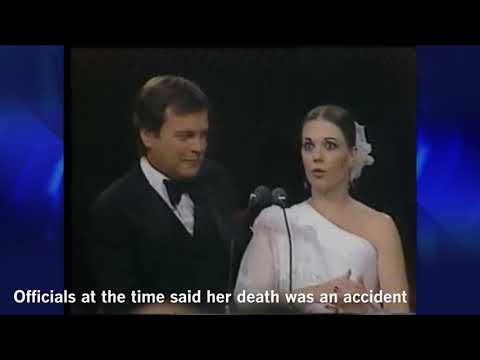 Wood was boating off Catalina Island with husband Robert Wagner in 1981 when she drowned
Los Angeles County Sheriff's investigators say they're closer to understanding exactly how actress Natalie Wood died while boating off Catalina Island nearly four decades ago, but say they would still like to hear from her husband, Robert Wagner.
"We're not pressing charges on anyone … we want to figure out what happened," Lt. John Corina told reporters at a Monday news conference.
Natalie Wood, the 43-year-old star of "West Side Story," who couldn't swim, was boating off Catalina Island during Thanksgiving weekend 1981 with Wagner, actor Christopher Walken and others when she somehow went overboard and drowned. Officials at the time said her death was an accident, but speculation over whether there was more to the story has endured for more than three decades.
The Sheriff's Department reopened its investigation in 2011 but no charges were ever filed, and officials said at the time they were not sure if a crime had occurred.
The last official change in the case came in 2013, when the Los Angeles County coroner's office amended Wood's cause of death from "accidental drowning" to "drowning and other undetermined factors."
The coroner's report cited unexplained fresh bruising on the actress' right forearm, left wrist and right knee, along with a scratch on her neck and a superficial scrape on her forehead. Officials said the wounds open the possibility that she was assaulted before she drowned.
Last week, one of the investigators on the case, John Corina, reignited interest with comments about Wagner and his wife's death.
"He is a person of interest, because he was the last one with Natalie Wood. And somehow she ends up in the water and drowns," said Corina, a lieutenant in the Sheriff's Department's Homicide Bureau.
Wagner, the lieutenant said, has refused to talk to investigators.
The original story that's been told — that Wood took a dinghy into town and fell into the water — doesn't add up, Corina said. There was a rainstorm and rough waters the night Wood disappeared. She was one of four people on a large boat when she went into the water, but detectives believe Wagner was alone with her in one part of the vessel, Corina said.
"Some of the things we found that [Wagner] did afterwards, or didn't do, in the boat, cause us to say, 'This doesn't make any sense,'" Corina said. "We're at the end of the investigation. We're at a standstill, so we thought we'd give it one more shot to the public."
Investigators received more than 100 tips since reopening the case, said Sheriff's Department spokeswoman Nicole Nishida. New witnesses told detectives they heard noises coming from the boat on the night of Wood's disappearance, she said.
Wagner's attorney, Blair Berk, said in 2013 that Wagner had nothing to do with the death.
"After 30 years, neither Mr. Wagner nor his daughters have any new information to add to this latest investigation," she said in a statement. She blamed publicity seekers for trying to exploit the case.
Berk could not immediately be reached for comment Thursday. Alan Nierob, a spokesman for Wagner, declined to comment.
---
UPDATES:
11:30 a.m.: This article has been updated with Corina's comments at a news conference.
This story was originally published at 8:10 a.m.
Sign up for Essential California for news, features and recommendations from the L.A. Times and beyond in your inbox six days a week.
You may occasionally receive promotional content from the Los Angeles Times.