An 'aggressive, proactive attack' to prevent disaster at the Oroville Dam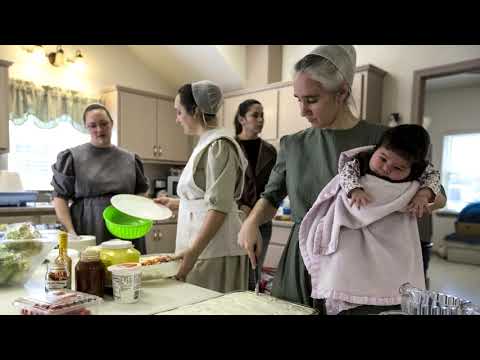 Evacuees from the Oroville spillway crisis hear the evacuation order being lifted in Bangor. (Brian van der Brug / Los Angeles Times)
Reporting from Oroville, Calif. —
With both spillways badly damaged and a new storm approaching, America's tallest dam on Tuesday became the site of a desperate operation to fortify the massive structures before they face another major test.
A swarm of trucks and helicopters dumped 1,200 tons of material per hour onto the eroded hillside that formed the dam's emergency spillway. One quarry worked around the clock to mine boulders as heavy as 6 tons. An army of workers mixed concrete slurry to help seal the rocks in place.

For the record:
4:23 a.m. Dec. 3, 2023
A previous version of this article said that crews were draining Oroville Lake at a rate of one foot per hour. Actually, water levels behind Oroville Dam are being reduced at a rate of about one foot every three hours.
"This is an aggressive, proactive attack to address the erosion," said Bill Croyle, acting director of the state Department of Water Resources. "There's a lot of people, a lot of equipment, a lot of materials moving around, from the ground and from the air."
At the main spillway, a different and riskier operation was underway: Despite a large hole in the concrete chute, officials have been sending a massive amount of the swollen reservoir's water down the chute to the Feather River in a desperate attempt to reduce the lake's level.
The structure continued to hold Tuesday without sustaining more significant damage, officials said.
The idea is to get the reservoir's water level low enough that it can take in rain from an upcoming series of storms without reaching capacity. If the reservoir filled up again, water would automatically flow down the emergency spillway, which on Sunday appeared to be nearing collapse, forcing the evacuation of more than 100,000 people downstream.
Crews releasing 100,000 cubic feet of water per second through the main spillway have lowered the lake's level by about one foot every three hours. This rate of flow has not caused more damage to the main spillway, engineers said. Meanwhile, hundreds of construction workers used thousands of tons of concrete and rock to shore up the erosion that had carved fissures into the unpaved slope next to the dam.
The reservoir's water line is expected to fall 50 feet by late Saturday or early Sunday, providing a buffer capacity of half a million acre-feet, officials said. That would avert the risk of using the eroded hillside as an emergency spillway again, officials believe.
In a sign of the progress made Tuesday, officials downgraded the evacuation order to a warning, allowing all evacuated residents to return home.
"They have to be vigilant," Butte County Sheriff Kory L. Honea said at a news conference. "They have to pay attention to what's going on. There's the prospect that we can issue another evacuation order if circumstances change."
Workers concentrated their efforts on shoring up the hillside just below the emergency spillway's weir, a low concrete wall that is designed to be the last defense for Lake Oroville.
The weir is designed to hold the reservoir to its maximum height. If the reservoir overflows again after days of rain this week, and water pours down the hillside, the earth beneath the weir could be chewed away. That could send a 30-foot wall of water down the Feather River and into neighboring towns.
With airlifted bags of boulders and layers of concrete, crews have been filling fissures that eroded during emergency efforts to release water from behind the dam.
"The large rocks will break up the flow of water a bit so it won't have so much energy," said John France, an engineering consultant at Aecom who has worked on dams for more than three decades. "If the water has less energy, the underlying structure won't erode as quickly."
It's a repetitive but essential process.
"You're putting rocks in a hole. Then you're putting slurry in to solidify it," said Water Resources spokesman Chris Orrock. "When water comes down, it will hit that patch and roll off."
Meanwhile, state engineers are watching the damage to the main concrete spillway using cameras and overhead flights. The current release of water creates a curtain that obscures most of the gaping hole discovered last week, but what is visible from the side suggests the damaged area has not grown, Croyle said.
"It's performing very well," he said, adding that the amount of water released from the dam during the crisis is a state record. Archived data from the state agency shows water releases exceeding 150,000 cubic feet per second in 1997, leading to the failure of a levee on the Feather River downstream and evacuation of communities for 22 days.
The soccer fields and picnic grounds at Marysville's riverfront park were submerged long ago. At the town's cemetery, 26 miles south of the dam, family plots were almost completely submerged, with the tips of tombstones poking through the still water.
Spring flooding is common in the low-lying basin, Sutter County spokesman Chuck Smith said. The Feather River can handle up to 280,000 cubic feet per second of water flow, he said, but that would bring the water level to the top of the river's steep banks.
"At 200,000 [cubic] feet [per second] is where we would start to panic," Smith said. Water Resources is currently releasing half that volume from the dam.
Sutter County's emergency planning scenarios include a collapse of the Oroville dam. Those documents estimate it would take a little more than eight hours for the first wave of high water to reach Marysville, leaving county officials a two-hour window to order evacuations.
But other communities, notably Oroville, are much closer to the dam and would be hit much more quickly.
During the mandatory evacuation period in Sutter and adjacent Yuba counties, residents who had defied the order could be seen in Marysville and Yuba City.
Kathy Sedlar, 60, said she and her husband were unaware of Sunday's order to leave until the highway out of town was already frozen in gridlock.
She feared becoming trapped in the traffic if the dam spillway did fail, "So I guess I'll stay," she said. But she did not sleep. She and her husband spent the night monitoring live broadcasts from the drama in Oroville.
Honea, the Butte County sheriff, said he would leave it to residents to decide whether to leave if rising water levels again force use of the emergency spillway. He said he would order another evacuation only if something were to suggest the repaired slope was again deteriorating.
The new storm system is expected to arrive late Wednesday or early Thursday morning and could bring two to four inches of rainfall to Lake Oroville.
Falling temperatures are expected to help officials by lowering the elevation at which some precipitation falls as snow. But Croyle said that merely delays when the dam will be required to handle the melt from what has been a spectacular snow year.
Sikhs opened their temple doors to Oroville Dam evacuees — and strangers came pouring in »
Federal emergency officials and the Trump administration approved Gov. Jerry Brown's requests for presidential disaster declarations for both the Oroville dam and the response to major winter storms in January, including mudslides and power outages.
"I want to thank FEMA for moving quickly to approve our requests," Brown said in a statement from his office.
At a news briefing Tuesday, White House Press Secretary Sean Spicer said President Trump has been "keeping a close eye" on the situation in Oroville.
"The situation is a textbook example of why we need to pursue a major infrastructure package in Congress," Spicer said. "Dams, bridges, roads and all ports around the country have fallen into disrepair."
St. John reported from Oroville, Nelson and Rocha from Los Angeles and Lin from San Francisco. Times staff writers Joseph Serna in Los Angeles and Peter H. King and Chris Megerian in Oroville contributed to this report.
ALSO
Evacuations lifted for communities below Oroville Dam
FEMA approves assistance for Oroville Dam crisis, January storms
Cold storm, snow could help avert disaster at Oroville Dam
1,200 tons of rock an hour dumped in frantic bid to protect Oroville Dam as storm approaches
Sign up for Essential California for news, features and recommendations from the L.A. Times and beyond in your inbox six days a week.
You may occasionally receive promotional content from the Los Angeles Times.