Powerball jackpot still rising, reaches $1.5 billion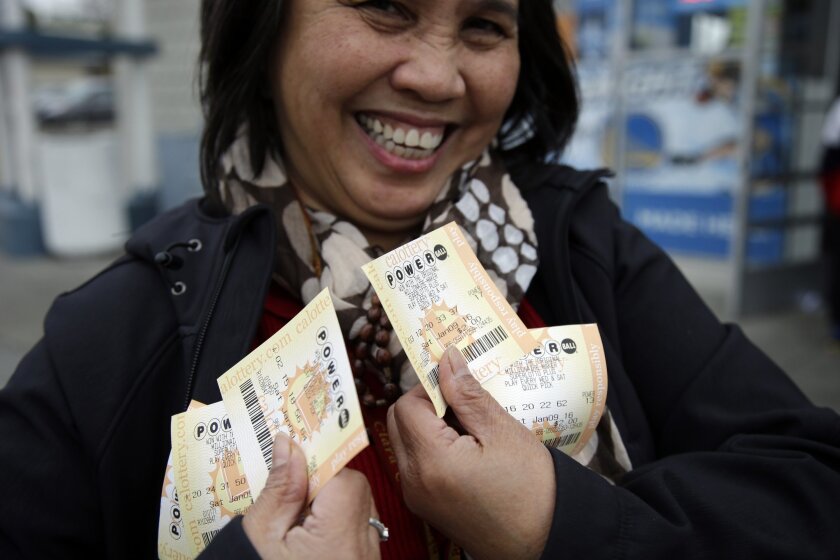 A national fever over the Powerball lottery rose higher Tuesday as officials confirmed that the historic jackpot had reached a staggering $1.5 billion.
Despite the astronomically long odds of actually winning the grand prize -- Powerball officials say the chances are one in 292.2 million -- dreamy-eyed gamblers continued to snap up tickets in the 44 states and three territories that allow sales.
In the three days since the last drawing failed to produce a winner, the jackpot has grown by more than $500 million.
Drawings are held every Saturday and Wednesday at 7:59 p.m. PST, and this next drawing will mark the 19th consecutive one.
Join the conversation on Facebook >>
"Someone should have a camera to see my reaction if we don't have a winner on Wednesday," Alex Traverso, a California State Lottery spokesman, joked on Monday.
The rush to buy tickets has been constant, some California businesses say, with lines extending out the door.
At Colker's Union Oil 76 station, in Beverly Hills, so many people turned up to purchase tickets on the day of the last drawing that they blocked the fuel pumps.
"We didn't sell gas," employee Rosie Perez said recently. "We were selling tickets."
At the A&D Mini Mart in Compton, Chantha Khon, the owner, said there'd been a lot of people coming in over the last week. While some don't spend a lot of money, she said she had seen customers cutting down on other purchases just to buy a ticket.
Interested in the stories shaping California? Sign up for the free Essential California newsletter >>
"They want to win," Khon said. "When there's big money, some people who never buy want to buy too."
Follow me on Twitter @brittny_mejia
MORE ON POWERBALL
Powerball in Beverly Hills: Some buying $3,000 in tickets
The Powerball jackpot is at $1.4 billion: What does that mean for California schools?
As Powerball jackpot continues to swell, 'everyone wants a piece' of $1.3-billion prize
---
The stories shaping California
Get up to speed with our Essential California newsletter, sent six days a week.
You may occasionally receive promotional content from the Los Angeles Times.