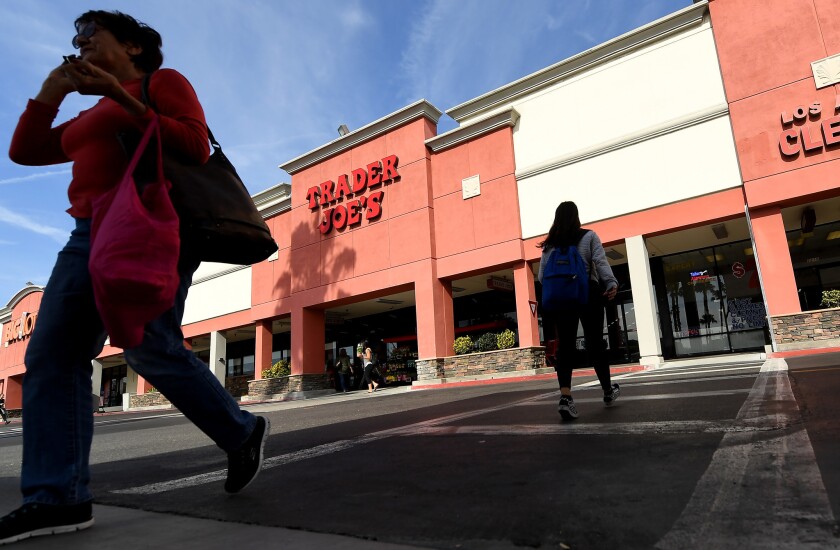 The Los Angeles Police Department is asking for the public's help in identifying the man suspected of carrying out a series armed robberies at Trader Joe's markets in Long Beach, Irvine, Culver City and Los Angeles.
Authorities have released a sketch of the suspect, and the city is offering a $15,000 reward for information that may lead to his arrest and conviction.
The suspect is described as a black male, of medium built and weight, and 25 to 35 years of age.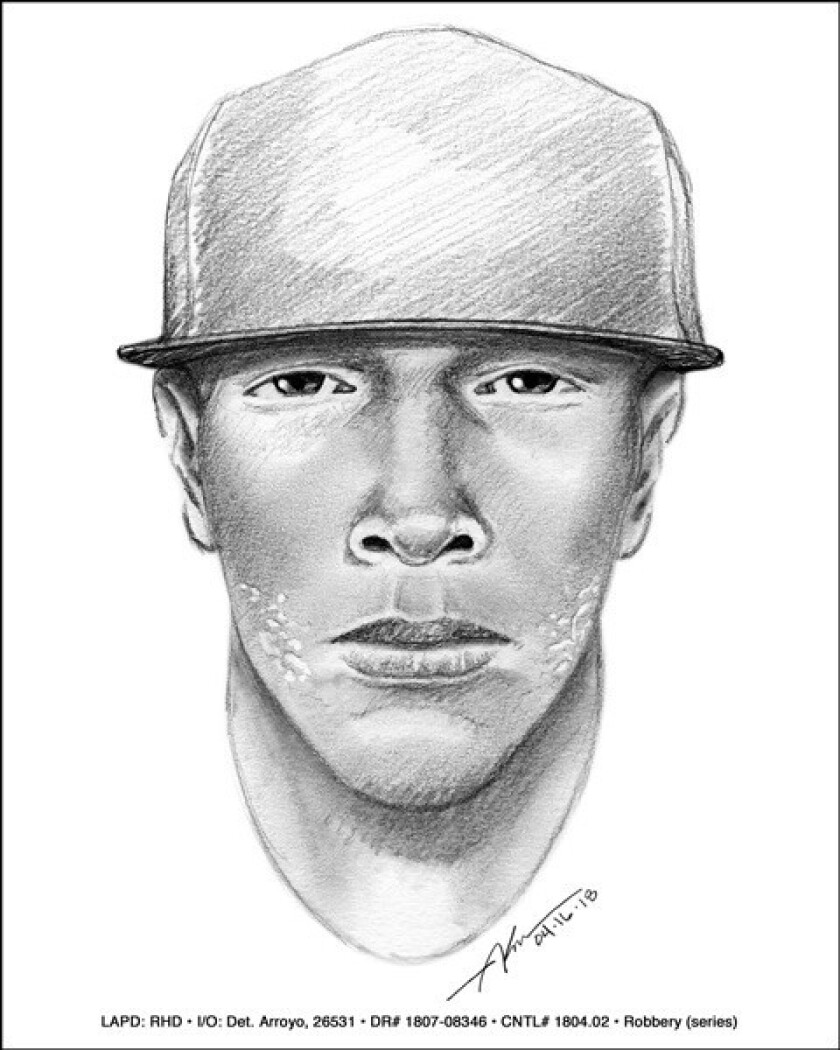 LAPD's Robbery-Homicide Division detectives said they have identified eight connected robberies: four in Los Angeles, two in Long Beach, one in Irvine and one in Culver City. No injuries have been reported.
Investigators believed the armed holdups began in February in the Long Beach area, with the last one occurring April 22.
The four robberies in Los Angeles occurred in the Van Nuys, Topanga, Wilshire and West Valley areas.
Police said a Trader Joe's store on Bellflower Boulevard was robbed twice in two weeks. The first robbery took place about 8:30 p.m. on Feb. 15; police said the robber pulled a gun on a store employee, demanded money and fled on foot. The store was robbed again March 2.
Detectives said they obtained a composite sketch of the suspect involved in the Wilshire robbery on April 16, just days after a Trader Joe's in Culver City was struck.
"This series of armed robberies is a direct threat to the people of Los Angeles and the families who shop in these establishments, and the quicker we bring them to justice the sooner Angelenos can rest," said City Councilman Paul Koretz, who pushed for the reward during a meeting last week.
Authorities have asked anyone with information to call a police department or submit tips to a hotline at (800) 222-8477.
For more Southern California news, follow @latvives on Twitter.
---