Will the Southland wind up holding much of the $17-billion bill for the delta water tunnels?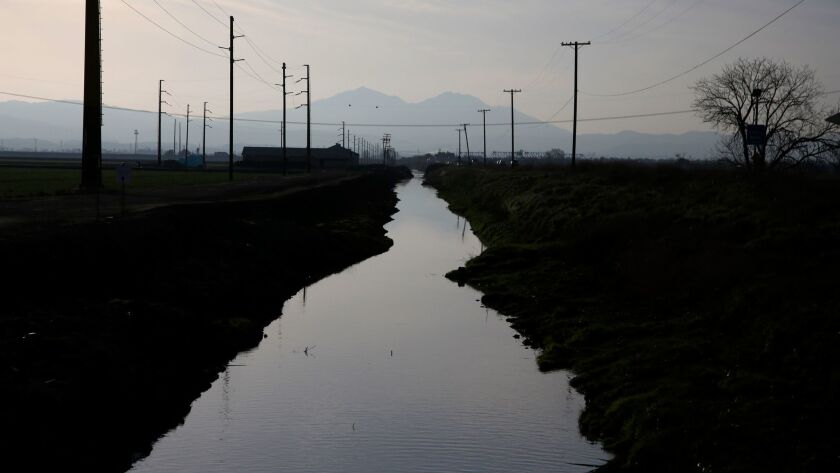 Some of the state's biggest water districts are about to make their opening moves in a financial chess game that ultimately could saddle the Southland with much of the bill for re-engineering the failing heart of California's water system.
In coming weeks, the districts are expected to decide if they want to sign on to California WaterFix — a long-planned proposal to construct two massive tunnels that would change the way water supplies move through the Sacramento-San Joaquin Delta.
Backers long have operated under the assumption that the cost, now estimated at nearly $17 billion, would be split among customers of the big government water projects according to the size of their contracts for delta supplies.
Under that scenario, the largely urban agencies supplied by the State Water Project would pick up 55% of the tunnel tab, and the largely agricultural districts supplied by the federal Central Valley Project would pay for 45%.
But as the votes approach, there are growing doubts that agriculture will agree to pay that much.
"What happens if Central Valley farmers aren't paying their share? Who's going to get stuck with the costs?" said Mark Gold, who represents Los Angeles on the Metropolitan Water District of Southern California board. "That's one of the big questions that's out there. And to be honest, that's not been very well-answered."
The MWD is scheduled to vote Oct. 10 on a $4.3-billion tunnel buy-in. That amounts to 26% of the project, reflecting the district's giant contract in the State Water Project.
As the biggest player, MWD's support is vital. Other agencies with potentially large stakes in WaterFix are the Kern County Water Agency, a state contractor that serves irrigation districts in the southern San Joaquin Valley; the huge Westlands Water District, which gets delta supplies from the Central Valley Project; and the Santa Clara Valley Water District in the Bay Area.
"I think the level of participation is, if I had to guess, going to be different than 55-45. I don't know how it's going to