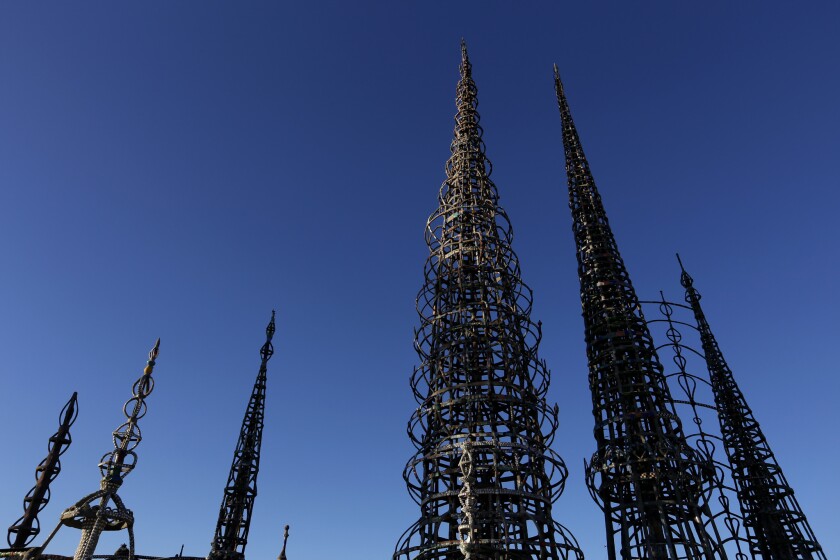 At a meeting of the Watts Gang Task Force on Monday, Capt. Louis Paglialonga of the LAPD's Southeast Division described a recent surge in shootings in Watts that may be a back-and-forth between rival gangs.
The beginning of the year had been quiet, Paglialonga said, with no homicides in Southeast until the beginning of March.
But after Denzel Gordon, 21, was killed in Jordan Downs on March 27, another man was killed near the Nickerson Gardens housing development the next day.
Investigators are unsure whether the second killing was a domestic dispute or retaliation for Gordon's death.
On Saturday, Gordon's friends held a carwash and vigil for him, Paglialonga said.
Soon after that, a man who police think was a member of the Bounty Hunters, a Bloods gang, was killed in front of Nickerson Gardens. Later Sunday, Paglialonga said, two members of the Grape Street Crips were shot and wounded in Jordan Downs.
The LAPD has assigned extra officers to Watts to try to stem the violence, Paglialonga said.
The memorial procession for slain rapper Nipsey Hussle, who was fatally shot in front of his store on March 31 at Slauson Avenue and Crenshaw Boulevard, was slated to pass through Watts on Thursday afternoon.
---