Harvey Weinstein's new claims against Ashley Judd outrage actress' attorney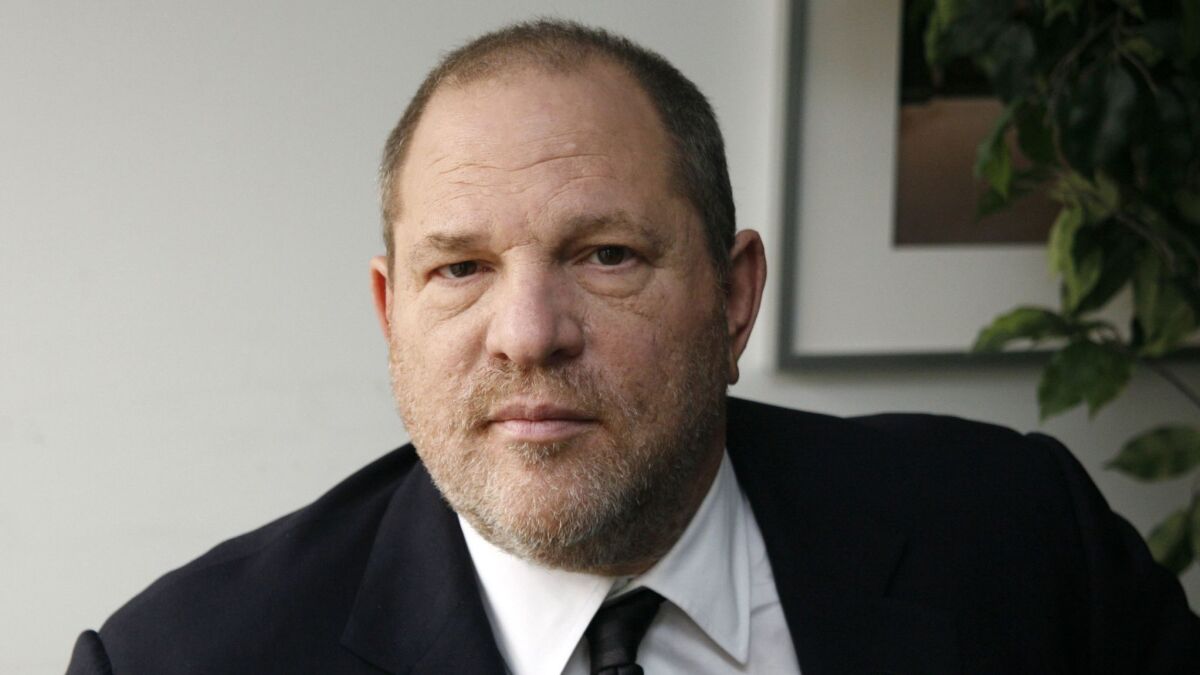 Harvey Weinstein's lawyers have asked a federal judge to dismiss a defamation lawsuit brought by actress Ashley Judd that charges the producer ruined her career after she rejected his sexual advances.
Weinstein's legal counsel claims the movie mogul and the actress had a "bargain" that allowed him to touch her if she "won an Academy Award in one of his films," records show.
The allegation met with outrage and disgust from Judd's attorney, who denied there was such a deal and said the actress was simply trying to escape Weinstein's clutches.
"Mr. Weinstein's arguments seeking to escape the consequences of his despicable misconduct are not only baseless, they are offensive. We look forward to opposing his flawed motion, moving forward with discovery into his outrageous behavior and proving to a jury that Mr. Weinstein maliciously damaged Ms. Judd's career because she resisted his sexual advances," said Theodore J. Boutrous, Judd's attorney.
Weinstein's allegations mark a bold legal strategy for the former movie executive, who already is facing sexual assault charges in New York and is under criminal investigation in Los Angeles and London.
The move in federal court comes just days after Weinstein's criminal lawyer denied Weinstein told a columnist for a British magazine that the producer traded roles in his productions for sex.
Judd sued Weinstein in April, saying he effectively blackballed her in Hollywood and sabotaged her getting a significant role in the "Lord of the Rings" trilogy in 1998. Judd's suit alleged that Weinstein dissuaded director Peter Jackson and his partner from casting Judd after she rejected Weinstein at the Peninsula Hotel in Beverly Hills. Judd was one of the actresses who went on the record for a New York Times expose of Weinstein's behavior last year.
In a motion to dismiss Judd's lawsuit, Weinstein's lawyers said that the producer's conduct at the hotel did not amount to sexual harassment because it was "not severe and persuasive," that the pair had no legal employer-employee relationship and that the claims are barred by the statute of limitations.
The filing says the incident happened on a single day and included asking her to choose his clothes, watch him shower and given him a massage.
Judd, according to court documents, said that once inside the hotel room, she deflected the producer's advances by saying she would let him touch her only after she won an Academy Award in one of his movies. "According to Plaintiff, Weinstein negotiated, 'When you get nominated,' to which Plaintiff replied, 'No, when I win.' "
Her lawyers say this was a mock bargain designed to let her escape the room.
But Weinstein's lawyers claim the deal was real.
"Weinstein then attempted to live up to his part of the bargain by trying to cast Plaintiff in as many roles as possible that could earn her an Academy Award."
Judd's lawsuit seeks to broaden the interpretation of sexual harassment but relies heavily on statements by Jackson that Miramax film company, founded by Weinstein and his brother, dissuaded him from casting her or Mira Sorvino in his movies. Sorvino was among the scores of accusers who have detailed Weinstein's alleged misconduct in the avalanche of accounts that followed.
"Weinstein torpedoed Ms. Judd's incredible professional opportunity when he told Jackson and [producer Fran] Walsh that the studio had had a 'bad experience' with Ms. Judd and that Ms. Judd was a 'nightmare' to work with and should be avoided 'at all costs,' " Judd's suit alleges.
Weinstein has denied defaming Judd and said he approved her casting in two of his movies in the decade after their meeting. Judd appeared in "Frida" and "Crossing Over," both distributed by his companies.
Weinstein's lawyers maintain Judd never asked Jackson why she was not cast in his movie and that she failed to do so "is due to her own lack of reasonable diligence, and not any affirmative misconduct on Weinstein's part."
Twitter: @lacrimes
---
The stories shaping California
Get up to speed with our Essential California newsletter, sent six days a week.
You may occasionally receive promotional content from the Los Angeles Times.