A quick guide to California's climate change battle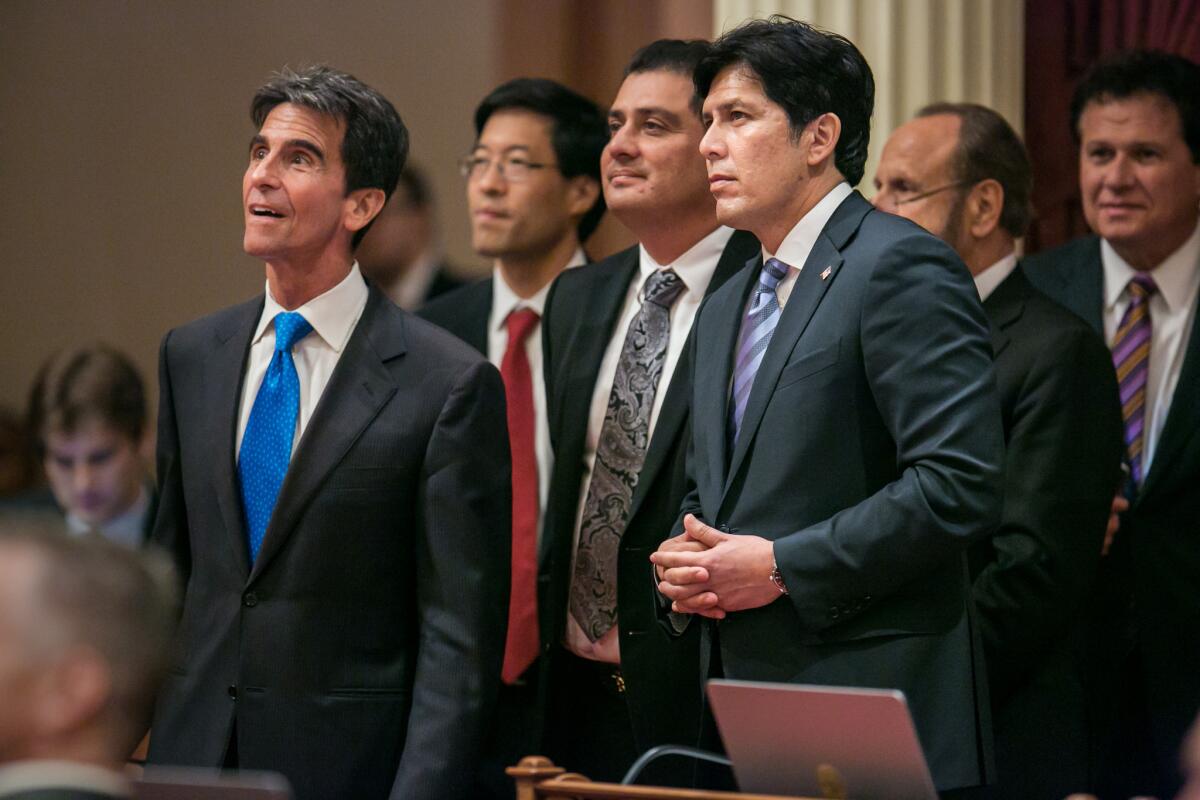 Reporting from Sacramento —
California's battle against climate change involves an alphabet soup of agencies responsible for different programs and several key laws that guide state actions. Here's a glossary:
SB 350: This bill is now law, signed by Gov. Jerry Brown in Los Angeles on Wednesday. It sets two targets for 2030 -- requiring California to receive half of its electricity from renewable sources such as solar and doubling energy efficiency. A third target, cutting oil use in half, was removed after it failed to gain enough support. Brown included all three goals in his inaugural address in January, when he started his fourth and final term as governor.
Public Utilities Commission: This regulatory agency is responsible for overseeing California utilities. It will play a lead role in making sure the state hits its target for renewable energy. Known as the PUC, it will also help on energy efficiency programs, which are sometimes funded with consumer money.
California Energy Commission: Also called the CEC, this agency helps set energy policy in California. It will be working on efficiency programs for existing buildings, which can include financing incentives and educational efforts to spur property owners to upgrade.
Air Resources Board: Even though the petroleum goal was stripped out of SB 350, Brown still plans to use his executive power to reduce gasoline use on California roads. Much of that authority rests with this regulatory agency, known as the ARB, which is pursuing policies to reduce the carbon content of gasoline. It also runs the state cap-and-trade program, in which permits to pollute are traded and fees are levied.
AB 32: One of California's landmark climate change measures, this passed in 2006. It set in law a target for reducing greenhouse gas emissions by 2020 and led to the creation of the cap-and-trade program. A follow-up bill this year would have extended emissions-reduction goals until 2050, but it failed to pass. Sen. Fran Pavley (D-Agoura Hills), the bill's author, plans to bring it back next year.
Follow @chrismegerian on Twitter for more updates from Sacramento.
For more political coverage, go to www.latimes.com/politics.
Sign up for Essential California for news, features and recommendations from the L.A. Times and beyond in your inbox six days a week.
You may occasionally receive promotional content from the Los Angeles Times.