Newsletter: Licorice in a bowl, Gamay in a glass
A happy Saturday to you. The good news is that it's cooled off a little here in Southern California, providing some needed relief for firefighters and farmers, as well as those of us who head outside to our wealth of weekend farmers markets. We're in the middle of a pretty stellar stone fruit season, with figs and corn also loading the stands, all of which adds to what we can put on our grills and into our salad and fruit bowls. As for what goes into our glasses, we have cocktail recipes, as well as a story about Gamay Noir, a great wine you should be drinking more of this summer.
If desserts are more your speed, we have a piece on a local pastry chef's licorice obsession, along with her ice cream recipe. Ice cream for breakfast is a very pleasant treat, by the way, especially in the form of an affogato — just add a shot or two of espresso to your ice cream cup — and thus not a bad idea if you're up early tomorrow to watch France play Croatia in the World Cup final. We also have a look at a terrific cookbook from the Obamas' former chef, and a preview of a new fried chicken joint as well as more local restaurant news, including where to get stellar bowls of ramen. Meanwhile, stay cool. And if it's cooled down enough where you are — especially if you're up early anyway watching sports or reading the paper — it's an excellent time to bake a fruit pie or two.
A LICORICE QUEST
Licorice is one of those things that doesn't exactly fly under the radar: Most folks either love the stuff or hate it. As food writer Margy Rochlin reports, pastry chef Genevieve Gergis was of the latter camp, until she had a conversion experience with a particularly addictive Danish licorice candy. From that, a licorice obsession was born, one that involved tracking down fine licorice powder and using it to create a sumptuous ice cream (yes, we got the recipe) and then a complex bon bon (you'll have to go to Bavel, the new L.A. restaurant from Gergis and her chef husband, Ori Menashe, for that) built around the stuff.
GAME FOR GAMAY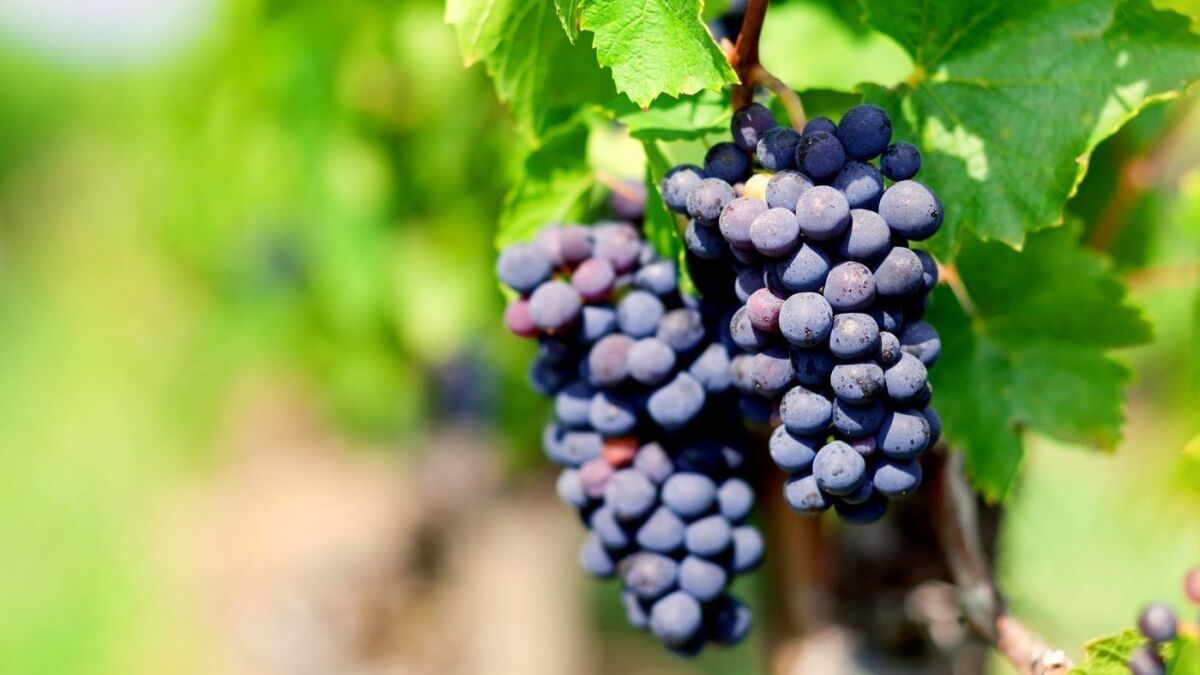 "Let's grab a seat in the Wine Wayback Machine and go back to the year 2000," begins wine writer Patrick Comiskey. That's when a few forward-thinking folks in the Bay Area planted some Gamay Noir, the red grape variety of Beaujolais, in the hopes that it would not only buck some trends, but provide some pretty great bottles. Indeed it did, and Gamay was embraced to the point that, almost two decades later, we have a verifiable trend, along with not a few recommendable bottles to drink this summer.
HOW TO EAT A LITTLE BETTER
Cooking from and writing about cookbooks has always been one of my favorite parts of this job, particularly when the book on my kitchen counter is a debut cookbook, as discovering a new voice is as much fun as trying out the dishes themselves. This was very much the case with "Eat a Little Better: Great Flavor, Good Health, Better World," the first book from Sam Kass, who you may recognize if not by name, then from pictures of him in the White House vegetable garden with Michelle Obama. Kass, who was the Obamas' chef and senior advisor for nutrition policy, has written a book less wonky than you might expect — although he slides some policy across the table —and filled with simple, vegetable-focused recipes.
SOME SERIOUS FRIED CHICKEN
Love fried chicken? Of course you do. As Deputy Food Editor Jenn Harris (who has a well-documented love of the stuff) reports in her weekly restaurant news column, there is more of the seriously addictive dish coming our way. "Top Chef" alum Richard Blais will open the first L.A. outlet of Crack Shack, his fried chicken restaurant, in the Westfield Century City in a week. There's also a new cafe in Boyle Heights that specializes in breakfast, and ramen from Menya Musashi Niten Ichiryu on Sawtelle Boulevard — already the go-to street for bowls of the Japanese noodles, thanks to Tsujita.
IN PRAISE OF FIGS
This week in her farmers market report, Test Kitchen Director Noelle Carter considers the fig — a lot of figs, really, as they're loading local market stands at the moment. If you live in Southern California, fig trees are as common as Jacarandas — we often track in the fruit as often as all those gorgeous purple flowers — so it's easy to find the myriad varieties. Noelle has tips, suggestions and recipes for figs, which are actually an inverted flower. (If it's too hot to put them into a stew or tagine, try throwing them on the grill.)
The Taste(s): Food Bowl may be over, but our events calendar is ongoing. Next up is our annual Labor Day festival, the Taste, held over the course of that holiday weekend at Paramount. And this year we're having two Tastes, not one, with the second happening in October in Costa Mesa. For more info and early tickets, go to extras.latimes.com/taste.
Jonathan Gold's 101 Best Restaurants, the authoritative annual guide to local dining, is online for subscribers featuring his 2017 Best Restaurants. If you don't have a copy of the booklet, you can order one online here.
Check us out on Instagram at @latimesfood.
And don't forget the thousands of recipes in our California Cookbook recipe database.
Feedback? We'd love to hear from you. Email us at food@latimes.com.
---