Parts unknown
How are you this morning? We're all a little sad here in the food section — Anthony Bourdain was found dead Friday morning, and we've spent most of the day processing our grief. Once you've finished reading the obituary, you can check in on Jenn Harris' appraisal of the cooking that the chef/writer/television personality loved in Los Angeles, from Osteria Mozza to Sapp Coffee Shop. Noelle Carter revisits his rich lasagna Bolognese. I write an appreciation that includes the time Bourdain was more interested in talking about Oki Dog than about a review of his own restaurant.
You should probably also check out Gustavo Arellano's op-ed column on Bourdain as a champion of Latinos in the kitchen, Robert Lloyd's assessment of Bourdain's impact on TV, Carolina Miranda on Bourdain and culture, and Randall Roberts on Bourdain's taste for aggressive music. (Spoiler: He liked punk-rock.) If you want to remember Bourdain in a cheerier way, you can always revisit bun cha Hanoi, the dish Bourdain took Obama to eat in Vietnam in happier days.
In non-Bourdain news, I take one last look at Food Bowl, and Evan Kleiman reveals her recipe for dessert risotto with fresh peaches, a sweet, summery take on a classic risotto Milanese.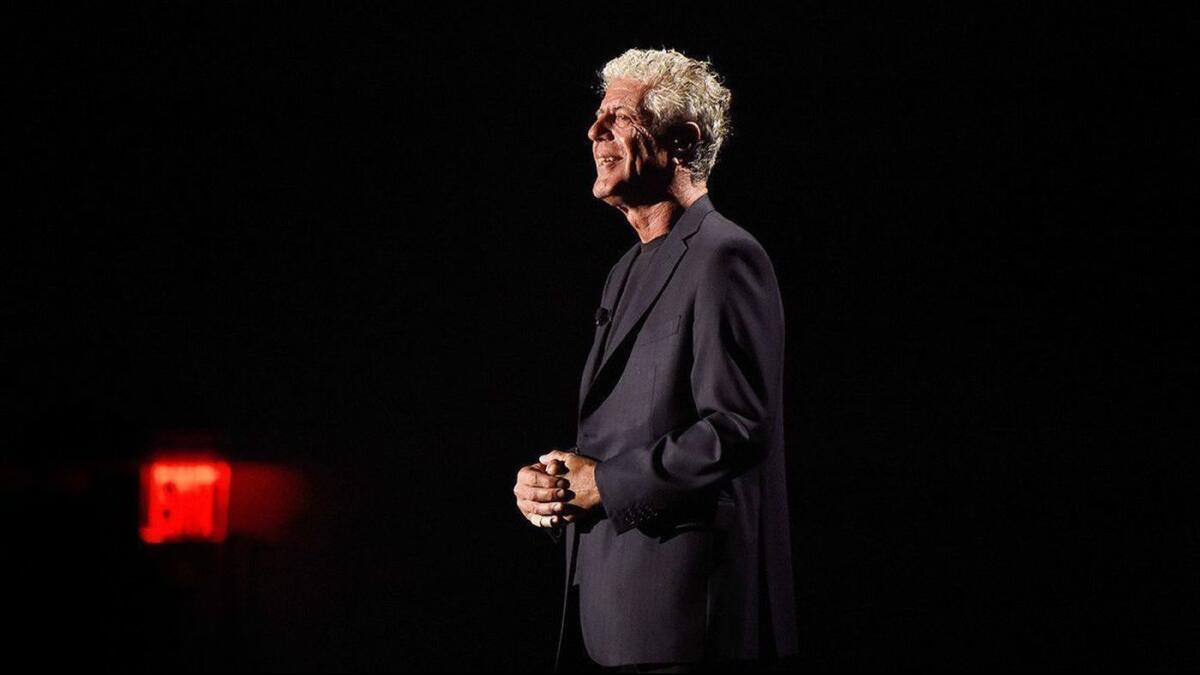 ONE POTATO, TWO POTATO
Food Bowl may be over — bowls all over the city are being recast, repurposed, reimagined and recycled — and yet some memories linger. Specifically potatoes, in the form of some of the excellent dishes that appeared in the course of the festival: from Peruvian chef Virgilio Martínez's potatoes baked in clay from the Tehachapi Outstanding in the Field dinner to dishes from visiting New Zealand chefs Monique Fiso and Ben Shewry. Read on. And maybe pick some up at your own market.
PASADENA PASTRAMI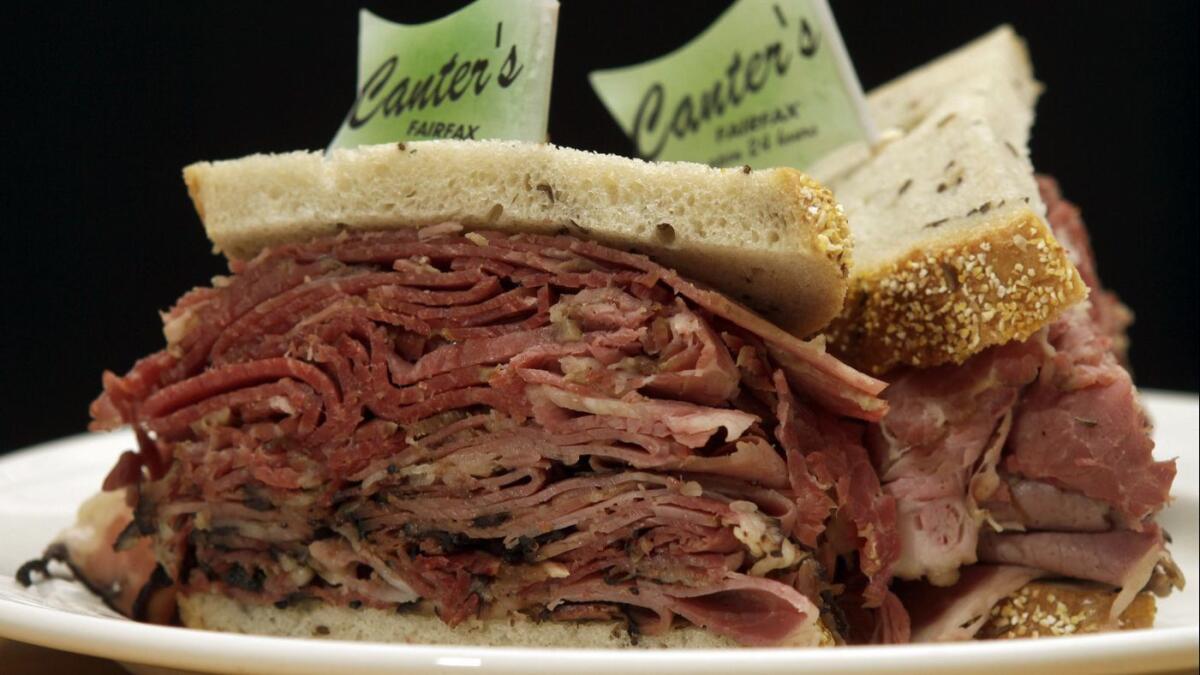 There's much going on in Deputy Food Editor Jenn Harris' restaurant news column this week, beginning with the pastrami from the legendary Canter's Deli, which is opening a new spot in Pasadena. Badmaash, the DTLA Indian restaurant, is open now; and Marugame Udon is opening in Orange County, and more. In other words: musical chairs with some classic and favorite restaurants.
THE COMFORT OF RISOTTO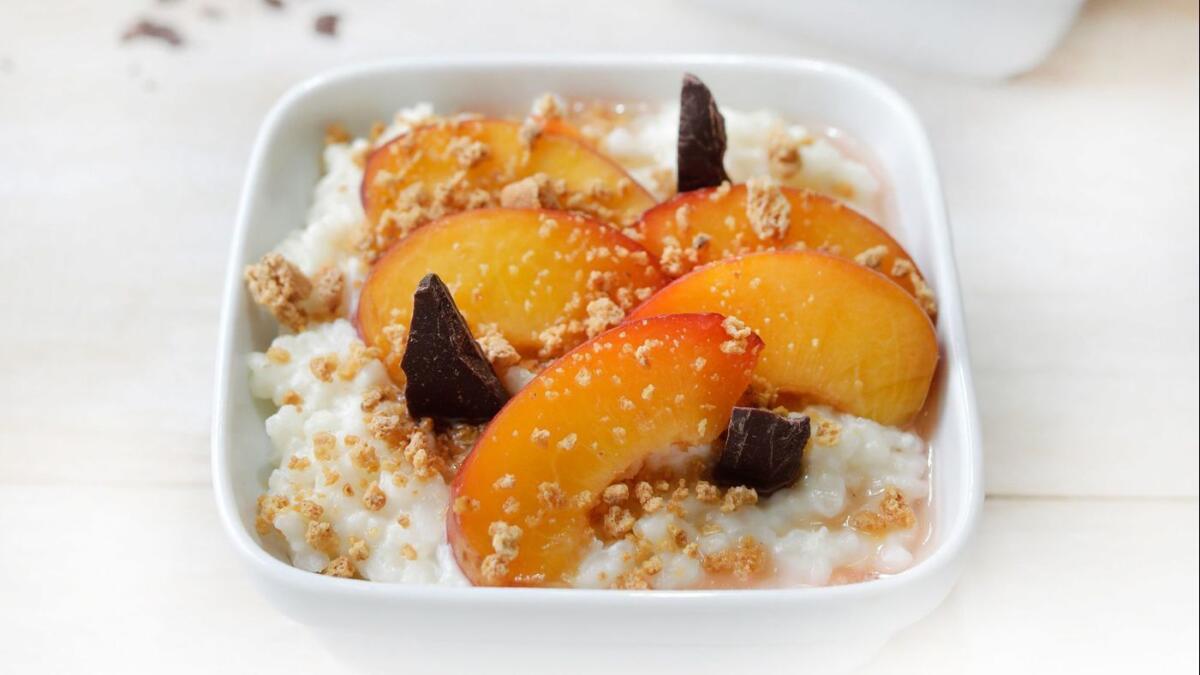 In her latest Cucina Italiana column, Evan Kleiman has been thinking a lot about risotto, which she describes as "a mash-up of porridge and rice pudding." It's a hugely adaptive bowl of comfort, with many ways to switch up not only the ingredients but also the conceit. So: a sweet dessert risotto, in this case using the season's glorious stone fruit, plus some crumbled amaretti cookies and chocolate — which is good for comfort, taste and emergencies.
EAT A PEACH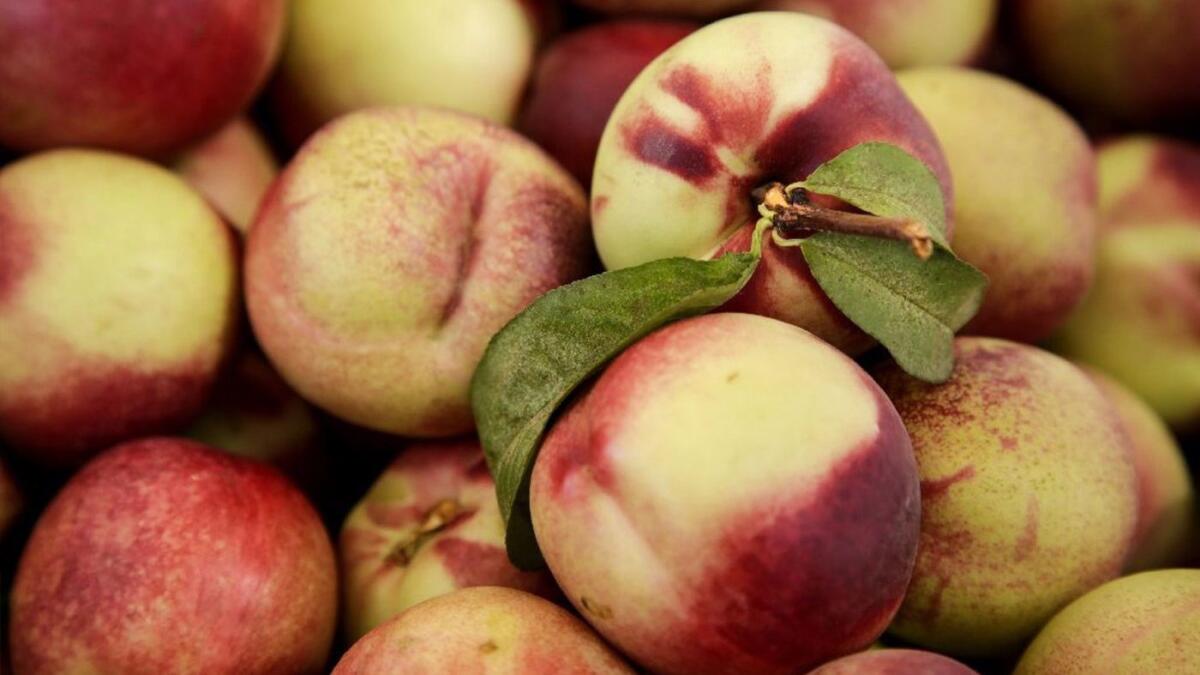 And for this week's market report, Test Kitchen Director Noelle Carter considers the joy of stone fruit, specifically peaches and nectarines, which have been loading market stalls for a few weeks now. Try asking your farmer where the sometimes wacky names come — Sauzee Queen, Z-Fire — and invest in a flat of your favorite. It's a long weekend.
Jonathan Gold's 101 Best Restaurants, the authoritative annual guide to local dining, is online for subscribers featuring his 2017 Best Restaurants. If you don't have a copy of the booklet, you can order one online here.
Check us out on Instagram at @latimesfood.
And don't forget the thousands of recipes in our California Cookbook recipe database.
Feedback? We'd love to hear from you. Email us at food@latimes.com.
Get our L.A. Goes Out newsletter, with the week's best events, to help you explore and experience our city.
You may occasionally receive promotional content from the Los Angeles Times.