Newsletter: Essential California: Southland teen Chloe Kim finds fame after gold medal performance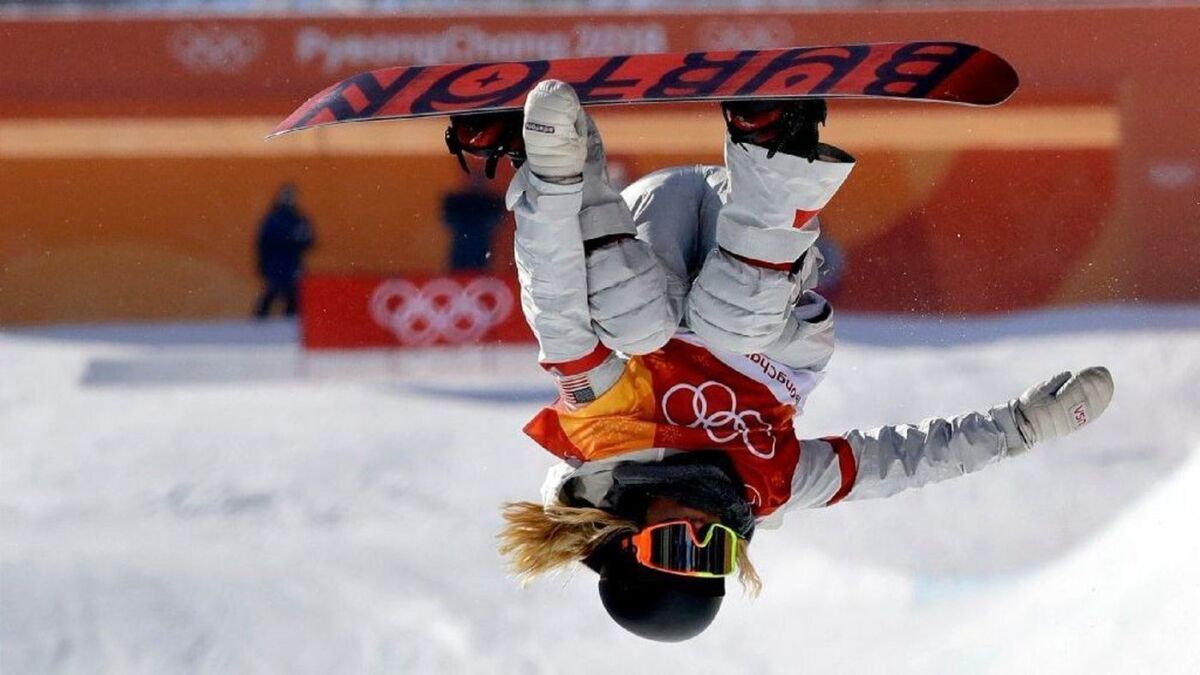 Good morning, and welcome to the Essential California newsletter. It's Wednesday, Feb. 14, and here's what's happening across California:
TOP STORIES
Kim wins and everyone goes wild
In what amounted to a historic victory lap in her gold medal snowboarding victory, 17-year-old Chloe Kim became the first woman to land back-to-back 1080s — two triple rotations in a flash — at the Olympic Games. Kim is a first-generation Korean American, the daughter of immigrants who settled in the greater Los Angeles area, and has made visits to family in South Korea throughout her life. "It's so cool being here," she said. "Competing in my first Olympics in the country where my parents came from is insane." Los Angeles Times
See you in court
A former female employee of Vice Media has alleged in a lawsuit filed Tuesday that the company discriminates against female employees, systemically and intentionally paying them less than their male counterparts. The lawsuit, which seeks class-action certification, was filed by Elizabeth Rose, who worked at the millenial-focused media company in New York and Los Angeles from 2014 to 2016, serving as a channel manager and project manager. Vice Media operates the Viceland cable channel and produces two news programs for HBO, among other projects. Los Angeles Times
Closely watched case
Orange County's decision to remove hundreds of homeless people from encampments along the Santa Ana River has turned into a legal showdown over how the affluent region treats some of its most needy citizens. U.S. District Judge David Carter on Tuesday demanded that Orange County officials, cities and homeless advocates collaborate to find shelter for hundreds of people who have been living in the camps, saying he would survey the area for himself on Wednesday. Los Angeles Times
Plus: Los Angeles lawmakers tentatively backed a pair of proposed ordinances Tuesday that are meant to get homeless people into housing more quickly. Los Angeles Times
Meow!
On Fairfax Avenue, where shoppers camp for days outside a skateboard apparel store and nearby merchants scream about the ruckus, Catwoman is on the case, writes columnist Steve Lopez. "We love all people," Julie Newmar said Monday morning, "but they have to go." Newmar, the Tony-award winning actress whose many roles included a purring, slinky Catwoman on the "Batman" TV series, owns real estate on Fairfax. She and her tenants have been up a tree about the crowds and the trash they leave behind. Los Angeles Times
L.A. STORIES
Backlash: The Pico Rivera City Council voted 3-1 for a resolution calling on Councilman Gregory Salcido to resign after a recent diatribe of his against U.S. military service members was recorded. Salcido voted against the motion and said he did not intend to step down. "He's disgraced us, disgraced this city, disgraced this nation," said Councilman Bob Archuleta, the council's only veteran, who also has two sons in the military on active duty. Los Angeles Times
New to D.C.: The Beverly Hills attorney set to lead the IRS likes magic tricks. He'll need a few to run the agency. Los Angeles Times
Immigration consequence? Applications for college aid through the California Dream Act are down again. Los Angeles Times
Watch: How the #MeToo movement is changing the way mothers and daughters talk about sexual assault. Los Angeles Times
IMMIGRATION AND THE BORDER
In a bind: "Businesses are increasingly caught between California and Washington as the state seeks to shield illegal immigrants from deportation, and the Trump administration intensifies enforcement. As the state works out how to enforce the law, employers say the new requirements are confusing." Wall Street Journal
POLITICS AND GOVERNMENT
A helping hand: Some vulnerable California House Republicans can thank House Majority Leader Kevin McCarthy and Vice President Mike Pence for at least a fifth of the money they have raised for this year's midterm elections. Los Angeles Times
Plus: Disney chief Bob Iger will host a fundraiser for vulnerable Democratic Senators in the 2018 midterms. Variety
Recall stall: A grassroots effort to recall Assembly Speaker Anthony Rendon over his decision last year to shelve a single-payer healthcare measure has sputtered, according to organizers. Los Angeles Times
The big picture: "California has accounted for about 20 percent of the nation's economic growth since 2010, significantly more than its share of the population or overall output. But Gov. Brown, in his final year in office, has raised the question on the minds of those paid to think about the economy: How long can this last?" New York Times
CRIME AND COURTS
Dying words: A woman who reportedly dragged herself to the side of a rural street used her final words to help authorities identify her killers, the Alameda County Sheriff's Office said. Los Angeles Times
Still on ice: Here's why Charles Manson's body has been on ice for nearly three months. CNN
Huh? A Crestline woman says she saw Sasquatches in Lake Arrowhead and is suing the state to get the species recognized. The Press-Enterprise
THE ENVIRONMENT
Drain the …: California officials have set up an invasive swamp rodent hotline. NPR
Very cool: An illustrated guide to Southern California's desert plants. Curbed LA
CALIFORNIA CULTURE
Back in blue: Despite an uncertain future, Matt Kemp is grateful for his second chance with Dodgers. Los Angeles Times
Today's the day! Can't think of a Valentine's Day message to write to your sweetheart? Looking for the perfect note for your BFF? Allow us to play Cupid for you. Spread the love with these L.A.-inspired cards designed and written by The Times' staff. Los Angeles Times
Yum: Chinese food in Northern California has never been more varied and exciting. Here's a guide to 17 regional cuisines, from Tibetan to Shanghainese. San Francisco Chronicle
A new sign: "Jimmy Kimmel found himself the butt of a joke Tuesday morning at the location where, a few weeks earlier, he'd reportedly crashed his BMW while trying to make an illegal left turn." The Hollywood Reporter
On the cover: Twenty-four-year-old Compton native Danielle Herrington is the newest Sports Illustrated Swimsuit cover model for 2018. ABC 7
CALIFORNIA ALMANAC
Los Angeles area: partly cloudy, 67, Wednesday; sunny, 69, Thursday. San Diego: showers, 64, Wednesday; sunny, 66, Thursday. San Francisco area: partly cloudy, 57, Wednesday; sunny, 62, Thursday. Sacramento: partly cloudy, 63, Wednesday; sunny, 63, Thursday. More weather is here.
AND FINALLY
Today's California memory comes from Sandy Quinn:
"I just saw 'The Greatest Showman' movie about P.T. Barnum, and it reminded me of my youth in North Hollywood. Each year, Ringling Bros. and Barnum & Bailey Circus came to a huge vacant lot on Lankershim Boulevard. Kids showed up on Saturday to help set up the tents and cages. We were promised a free ticket if we worked all day. At 14 years old, I couldn't miss this chance to run away to the circus, and rode my bike to sign up. I helped build the lion cages and came back on Sunday to watch the show. I'll miss seeing the circus now that it's closed. It was just what Barnum promised, 'the mightiest multitude of fabulous features ever beheld by mortal eye.' "
If you have a memory or story about the Golden State, share it with us. Send us an email to let us know what you love or fondly remember about our state. (Please keep your story to 100 words.)
Please let us know what we can do to make this newsletter more useful to you. Send comments, complaints and ideas to Benjamin Oreskes and Shelby Grad. Also follow them on Twitter @boreskes and @shelbygrad.
---