Newsletter: Essential California: Family arrests at border stop, for now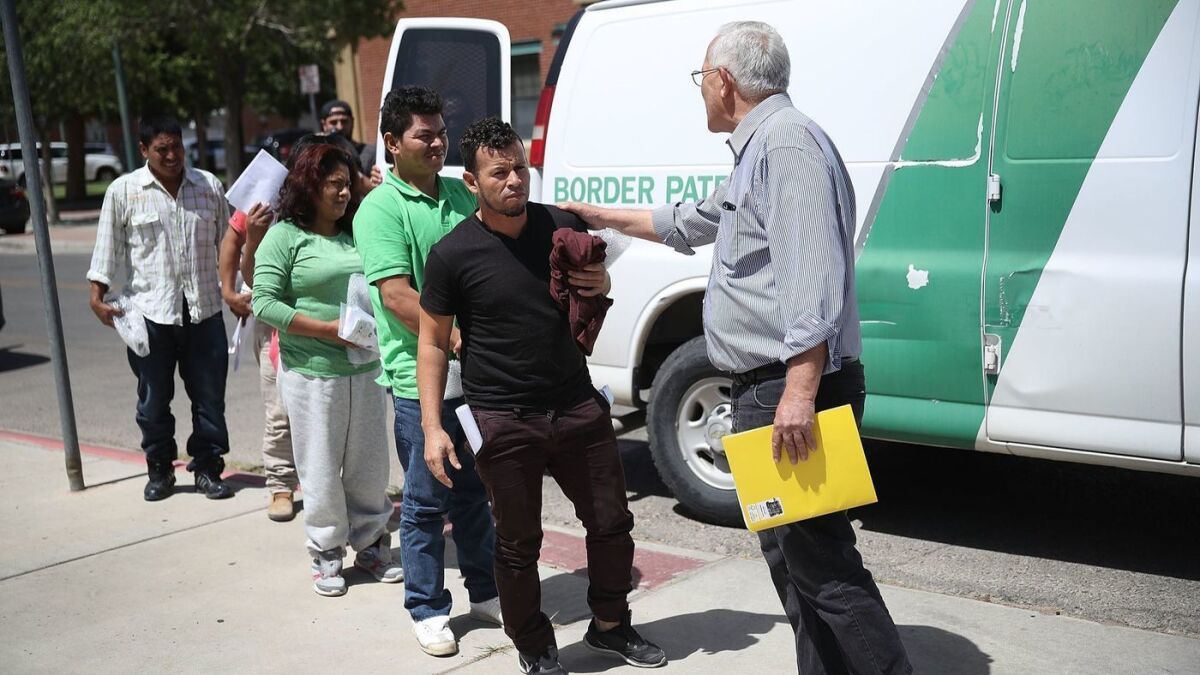 Good morning, and welcome to the Essential California newsletter. It's Tuesday, June 26, and here's what's happening across California:
TOP STORIES
U.S. Customs and Border Protection Commissioner Kevin McAleenan said Monday that he has directed the agency to temporarily stop referring parents for prosecution in federal criminal court when they are caught crossing the border illegally with their children. The statement by Commissioner McAleenan marked a significant, if temporary, step back from the "zero tolerance" policy that the Trump administration has pursued for the last two months, which has led to more than 2,000 children being taken from their parents. President Trump issued an order Wednesday to stop separating families. Los Angeles Times
Repeal the gas tax?
Californians will vote in November on a ballot proposition to repeal a new gas tax and vehicle fees, saddling Gov. Jerry Brown with a final challenge to preserve a key part of his legacy before leaving office. With polls showing most voters want to kill the new tax, the initiative poses a real threat that the funding plan pushed by Brown and Democratic legislative leaders to fix the state's roads and bridges won't survive the Nov. 6 election. Los Angeles Times
Welcome to the club
The film world's most exclusive club — the Academy of Motion Picture Arts and Sciences — just got a whole lot bigger. On Monday, in its latest and most dramatic step to diversify its historically overwhelmingly white and male membership, the academy announced that it had invited a record-setting 928 film professionals from around the world to join its ranks, including such boldfaced names as Emilia Clarke, Timothée Chalamet, Mindy Kaling, Dave Chappelle and director Michel Gondry as well as numerous more actors, filmmakers and below-the-line craftspeople whose names would be unfamiliar to even the most die-hard moviegoer.Los Angeles Times
Plus: What the new, vastly expanded Academy membership could mean for the Oscars. Los Angeles Times
Get the Essential California newsletter »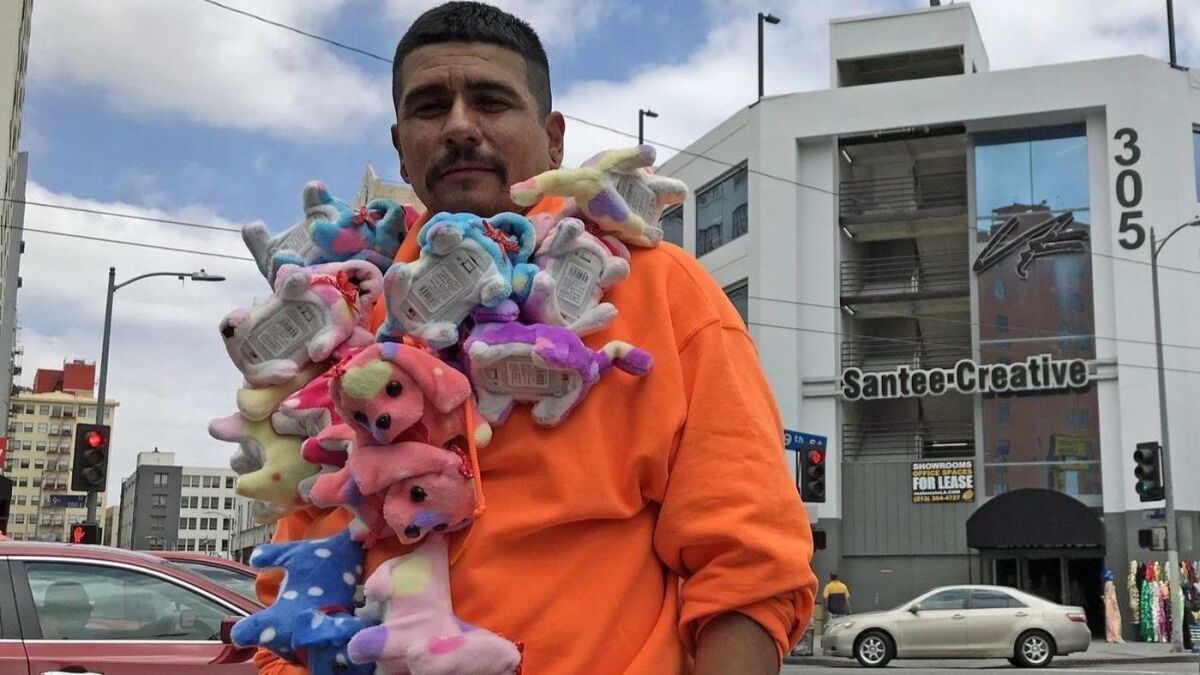 L.A. STORIES
Shooting in Long Beach: A shooting at a downtown Long Beach senior living facility left one firefighter dead and a second wounded, authorities said Monday. Fire Capt. Dave Rosa, 45, was fatally shot while investigating reports of an explosion inside the Covenant Manor senior care facility about 4 a.m., said Long Beach Fire Chief Mike Duree. Police detained a 77-year-old resident and later booked him on suspicion of murder, attempted murder and arson, authorities said. Los Angeles Times
Update on a tragic story: Anthony Avalos came out as gay in recent weeks, and authorities are now investigating whether homophobia played a role in the death of the 10-year-old Lancaster boy, a county official said. Anthony was found mortally wounded at his home last week with severe head injuries and cigarette burns covering his body. Los Angeles Times
Grading the graders: A group finds teachers at L.A.'s lowest-performing schools don't often get evaluated — and when they do, almost all do well. Los Angeles Times
Fun story: Why artist Rafa Esparza led a surreal art parade through the heart of L.A.'s fashion district. Los Angeles Times
IMMIGRATION AND THE BORDER
Troubling: "Fearing deportation, immigrant parents are opting out of health benefits for kids." Kaiser Health News
Overloaded: "Federal prosecutors warned they were diverting resources from drug-smuggling cases in Southern California to handle the flood of immigration charges brought on by the Trump administration's border crackdown." USA Today
Where the wall worked: "Tijuanans shrug at Donald Trump's proposed wall — because they already have two. And, for the most part, they've done the city some good." Politico Magazine
POLITICS AND GOVERNMENT
George Skelton weighs in: If Steve Ballmer can get regulatory relief to build a new Clippers arena, why not the little guys? Los Angeles Times
Strong stuff: It's time for L.A. to put up or shut up about building denser housing around transit, writes the Los Angeles Times Editorial Board. Los Angeles Times
See you in November: Democrat Harley Rouda will challenge GOP Rep. Dana Rohrabacher in California's 48th Congressional District in November after his opponent Hans Keirstead conceded the second-place spot in the June 5 primary. Los Angeles Times
Remember free speech week?! How social media trolls turned UC Berkeley into a free speech circus. The New Yorker
CRIME AND COURTS
SCOTUS decision: The Supreme Court on Monday allowed parents to press ahead with a lawsuit against a Sonoma County sheriff's deputy who shot and killed their 13-year-old son while he was walking on a sidewalk carrying a plastic pellet gun. Los Angeles Times
It gets more complicated: Trying to solve the mystery killing of a father who was fatally shot inside his tent while he was camping with his young daughters in Malibu Creek State Park, Los Angeles County sheriff's investigators are now examining several unsolved earlier shootings in the area over the last couple of years. Los Angeles Times
Bad crash: "Six people, including a child, were hurt in a rollover crash believed to have been caused by a driver apparently under the influence in Northridge." ABC 7
Six months or less to live: One California prison's new hospice garden offers dying inmates a rare chance to reflect. Capital Public Radio
THE ENVIRONMENT
Big fire up north: Gov. Jerry Brown declared a state of emergency for Lake County as a fire threatens hundreds of homes. Los Angeles Times
CALIFORNIA CULTURE
Laker-land: What you need to know as the Lakers head into free agency. Los Angeles Times
Plus: One Lakers fan is using more than 40 billboards to woo Paul George and LeBron James. ESPN
Out and about: Jamie Foxx hosted the BET Awards as if his career depended on it, writes critic Mikael Wood. Los Angeles Times
Hollywoodland: To answer Hollywood's diversity problem, this California program hands kids a camera. NPR
Yum! "Why Los Angeles fell head over heels for the fried chicken sandwich." (Isn't it obvious?) Los Angeles Magazine
Coming attractions: "Quentin Tarantino's New Beverly Cinema, which he bought in 2010, is targeting a re-opening by the end of this year after closing for upgrades and enhancements back in January." Deadline Hollywood
CALIFORNIA ALMANAC
Los Angeles area: Partly cloudy, 76, Tuesday. Partly cloudy, 79, Wednesday. San Diego: Sunny, 73, Tuesday. Sunny, 74, Wednesday. San Francisco area: Sunny, 64, Tuesday. Partly cloudy, 62, Wednesday. Sacramento: Sunny, 92, Tuesday. Sunny, 87, Wednesday. More weather is here.
AND FINALLY
Today's California memory comes from Linda Hale:
"In 1965 I had the good fortune to be selected to attend UC Santa Cruz, where we were pioneers high on a hill in the middle of redwood forests with an amazing view of the California coast. When I graduated, I was offered two teaching jobs, one in Salinas and one in Sonoma. The northern redwoods and the small farming community of Sonoma won out. Back then, Sonoma had one stoplight. Beyond it were open fields and abandoned buildings. I moved into the only apartment building in town. But things were about to change. The local grocery store that had been located in an old roller rink was soon to close. Safeway was moving in. Two years later we put a down payment on a cabin overlooking the vineyards, and the rest is history."
If you have a memory or story about the Golden State, share it with us. Send us an email to let us know what you love or fondly remember about our state. (Please keep your story to 100 words.)
Please let us know what we can do to make this newsletter more useful to you. Send comments, complaints and ideas to Benjamin Oreskes and Shelby Grad. Also follow them on Twitter @boreskes and @shelbygrad.