Newsletter: Essential California: How the L.A. sheriff's race is making history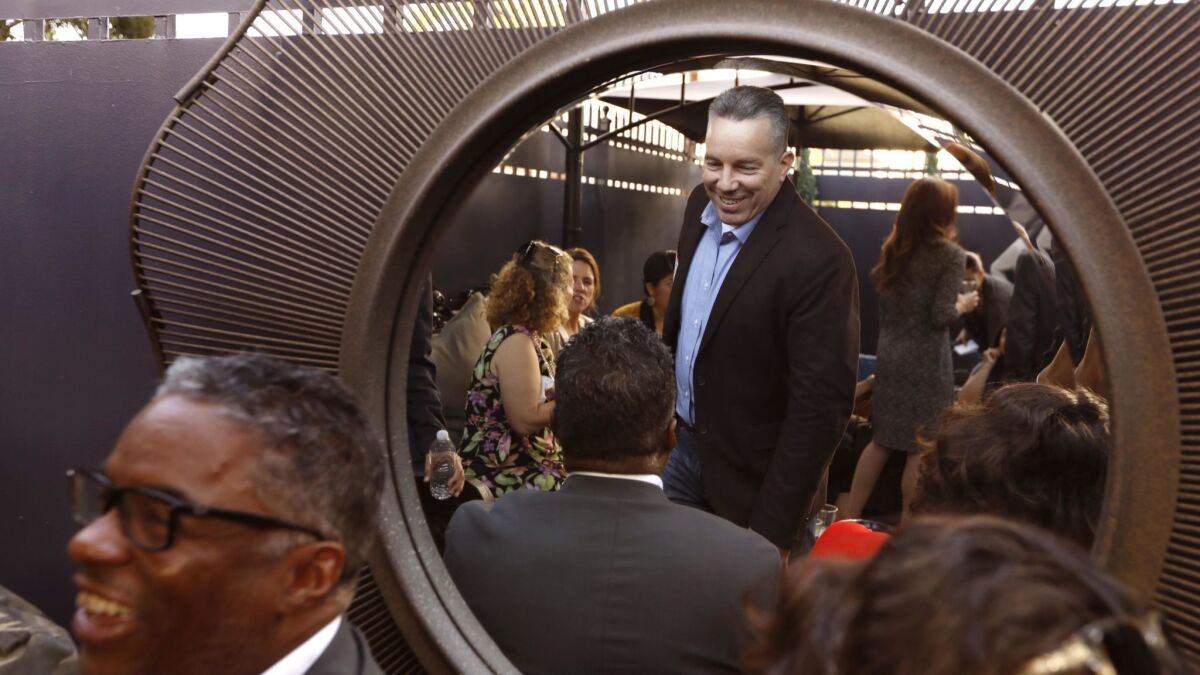 Good morning, and welcome to the Essential California newsletter. It's Tuesday, July 3, and here's what's happening across California:
TOP STORIES
A CrossFit gym owner running against L.A. County Sheriff Jim McDonnell did what political observers thought was nearly impossible in the June election for sheriff: He forced the incumbent into a runoff, an event that's only happened a handful of times in the last century. Campaign experts warn McDonnell should not underestimate the threat from Alex Villanueva, who won enough votes despite having no political campaign team and virtually no money. Los Angeles Times
Big legal battle
An LAPD detective's use of the N-word has become a thorny legal issue in the pending death penalty case against Cleamon Johnson, a black gang leader known as "Big Evil" and charged with five murders, and offers a glimpse inside a police department that tried over the last two decades to weed out the systemic, casual racism that was once an inherent part of its culture. Los Angeles Times
He's money
With the signing of LeBron James, the Lakers are tapping into a lucrative marketing machine that is already helping boost the team's season ticket prices. The economics of LeBron are proving powerful, but not as powerful as having the Lakers actually win championships again. Los Angeles Times
-- Wayne Gretzky, the last "great one" to hit L.A., on James' arrival in town: "He's in a different world because he's so special." Los Angeles Times
-- They seem made for each other. But LeBron and the Lakers were a star-crossed match for a long time. Wall Street Journal
-- The long road to L.A. The Ringer
-- He's already a Hollywood power broker. The Undefeated
-- The bottom line: But can they now win? ESPN
Get the Essential California newsletter »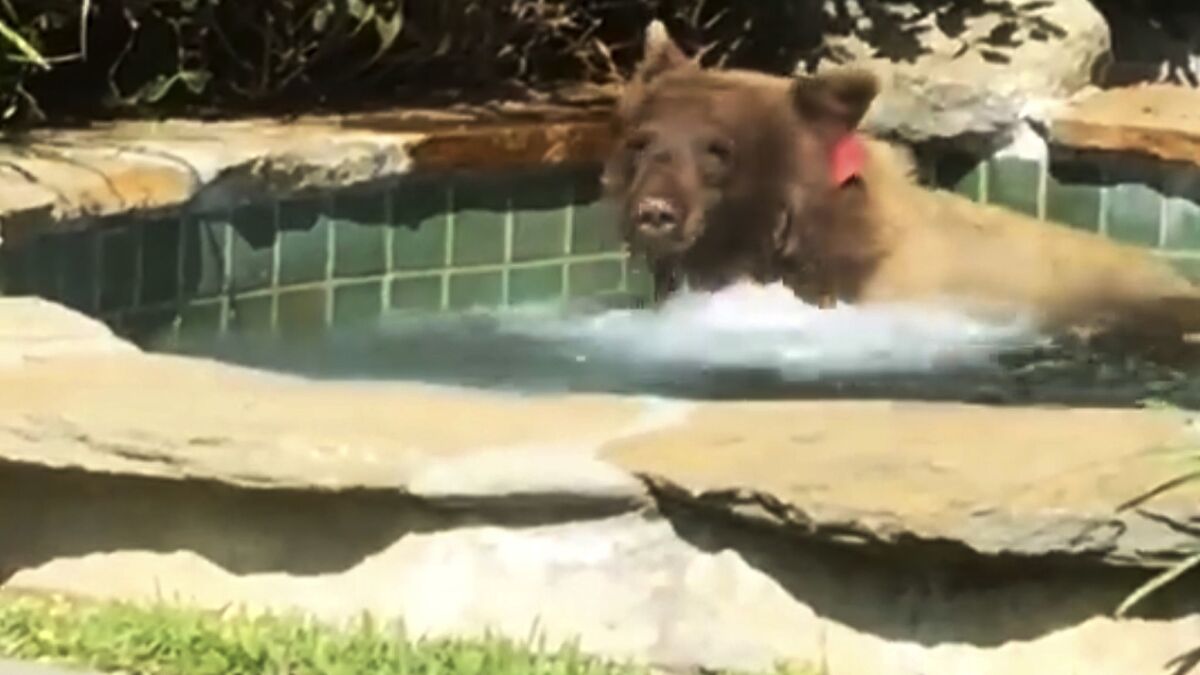 L.A. STORIES
Another settlement: Los Angeles authorities have settled another case against a healthcare facility accused of illegally dumping homeless patients — the eighth such case to be settled in the last five years. Los Angeles Times
The year was 1911: Remember when the San Fernando Valley actually had rail lines? Los Angeles Daily News
Study in contrasts: A photo essay of homelessness amid the riches of L.A. New York Times
A "Dreamer": This DACA recipient is also a priest. Will she seek sanctuary in her own church? LAist
CRIME AND COURTS
In Oakland: A deal is near in the Ghost Ship fire disaster that is expected to bring jail terms. Mercury News
Indicted again: Harvey Weinstein is facing new criminal charges. An indictment against the disgraced producer, revealed Monday, accuses him of sexually assaulting a woman and of committing a pattern of sex crimes. Los Angeles Times
Charged: Comedian Andy Dick has been charged with sexual battery on allegations that he groped a woman in April. Los Angeles Times
POLITICS AND GOVERNMENT
Bubbling up: Major healthcare groups announced Monday that they will pursue a statewide soda tax initiative on the 2020 ballot to pay for public health programs. And in another jab at the beverage industry, the initiative would enshrine in the California Constitution the right of local governments to impose soda taxes. Los Angeles Times
Protest time: Los Angeles City Councilman Mike Bonin was among more than a dozen people arrested Monday after blocking an entrance to a downtown detention center in protest over families being split up at the southern border. Los Angeles Times
They're coming: Robots are set to become a big political issue in California. Or at least they should be. Sacramento Bee
CALIFORNIA CULTURE
Caught on video, Part 1: "A strange creature stalks Los Angeles, hunting for content. He is pale and tall, as skinny as a folded-up tripod. His right hand holds a camera on a stick, which he waves like an explorer illuminating a cave painting." So begins a New Yorker profile of a man paid to share his life on social media. The New Yorker
Caught on video, Part 2: Mark Hough had barely taken a sip of his margarita Friday when he heard twigs snapping and leaves rustling in his lush Altadena backyard. At first he brushed it off, but the noise grew louder. During the next few hours, a bear availed itself of Hough's backyard, his hot tub and the cocktail he left behind. Associated Press
Homelessness backlash: San Francisco's homeless crisis continues to hurt the tourism industry. First, tourists complained about the filth. Then a medical association canceled its convention there. San Francisco Chronicle
Tall tiger tale: Reports of a tiger roaming East County grabbed attention online recently, but a state wildlife spokesman confirmed Monday that a search turned up no evidence of such an animal, and investigators do not find the reports to be credible. San Diego Union-Tribune
Scenes of beauty: Exploring California through 19th century paintings. Los Angeles Times
CALIFORNIA ALMANAC
Los Angeles area: Partly cloudy, 77, Tuesday. Sunny, 79, Wednesday. San Diego: Partly cloudy, 73, Tuesday. Partly cloudy, 75, Wednesday. San Francisco area: Sunny, 66, Tuesday. Mostly sunny, 62, Wednesday. Sacramento: Sunny, 91, Tuesday. Sunny, 81, Wednesday. More weather is here.
AND FINALLY
Today's California memory comes from Susan McRae:
"When I arrived here in the early 1970s, one of the first things I did was go to the Beverly Hills Hotel's Polo Lounge with a girlfriend. This was a time before cellphones, and we noticed a waiter walking around carrying a white telephone with an accordion cord draped over his arm. We called him over and he plugged in the phone for us to use. We began calling all our friends saying, 'Guess where we are,' oblivious to agents and celebs surrounding us glaring impatiently. Quickly realizing his mistake, the waiter scooted back to our table and unplugged us. We thought it was hilarious."
If you have a memory or story about the Golden State, share it with us. Send us an email to let us know what you love or fondly remember about our state. (Please keep your story to 100 words.)
Please let us know what we can do to make this newsletter more useful to you. Send comments, complaints and ideas to Benjamin Oreskes and Shelby Grad. Also follow them on Twitter @boreskes and @shelbygrad.
---