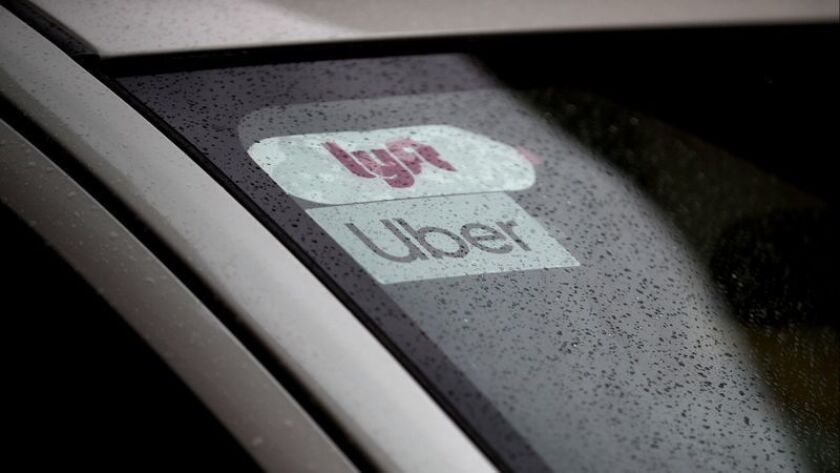 Good morning, and welcome to the Essential California newsletter. It's Monday, May 6, and here's a quick look at the week ahead:
Monday marks the first full day of Ramadan. After the Christchurch mosque shootings and the synagogue attack in Poway, Islam's holiest month will be met with heightened security at some mosques.
Also Monday: Director John Singleton will be laid to rest at an intimate private funeral in Los Angeles. A larger public memorial will probably happen in the next few weeks.
On Wednesday and Thursday, Democratic presidential candidate Joe Biden will be in California campaigning, per the Associated Press.
Wednesday will also see Uber and Lyft drivers strike in cities around the country (including in L.A. and San Francisco) for part of the day, in protest of pay rates. Expect to be hearing plenty about Uber all week in the run-up to the ride-sharing giant's long-awaited initial public offering.
Friday will be the big event, when Uber lists its shares on the New York Stock Exchange in what's slated to be the largest IPO of the year. The listing could see Uber valued at as much as $84 billion, though the actual numbers remain to be seen. Uber's IPO comes a little more than a month after ride-share rival Lyft went public in a rocky debut that saw shares tumble below their IPO price after a mere two days of trading.
(See also: DealBook's "Everything You Need to Know About the Uber I.P.O.")
Along with the ride-share giants, Pinterest recently went public and a number of other tech companies, including Slack, Airbnb and Palantir, are likely soon to follow. Forbes estimates that this IPO gold rush could mint as many as 6,000 new millionaires, with much of that wealth concentrated in the Bay Area — which has people talking about the potential effects on the already hyper-stratified city of San Francisco.
The influx of money after all those IPOs are made could also add a potential $1-billion windfall to the state's coffers in tax revenue, creating what the Washington Post calls "a welcome quandary for the state's budget writers."
And now, here's what's happening across California:
TOP STORIES
Can Bird pivot to profit? A year ago, this now-ubiquitous scooter company was flying high — and Silicon Valley was betting that it would keep on climbing. But today, with fundamental questions about its business model still unanswered, Bird is fighting to stay aloft. Los Angeles Times
Plenty of companies profit off the personal data they collect. In an ambitious new pursuit, Gov. Gavin Newsom wants these companies to share the wealth with Californians. Newsom has assigned a team to work with national data scientists and legislators to create a "data dividend" — a payment that businesses would make to the state or to consumers if their personal data are sold. Los Angeles Times
Get the Essential California newsletter »
L.A. STORIES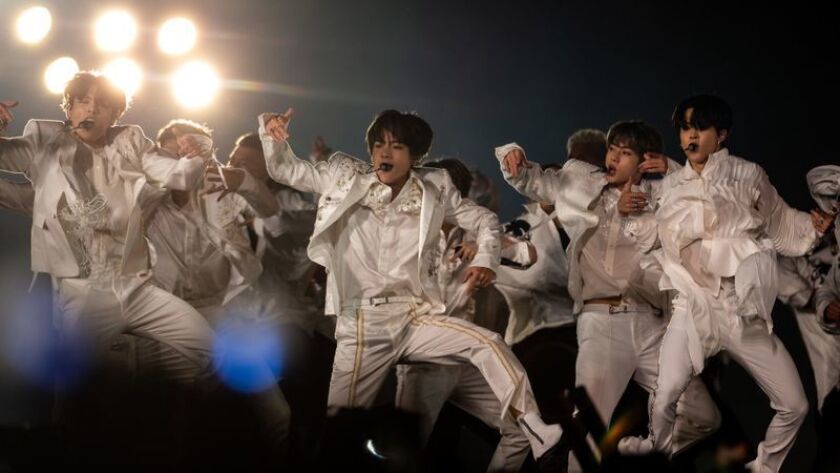 K-pop kings BTS played a deafening, sold-out two nights of shows at the Rose Bowl for more than 100,000 fans, some of whom had camped out for days to save their spots. Los Angeles Times
(See also: This photo gallery of BTS fans, pre-concert, as they celebrate their heroes' ascension to the Rose Bowl.)
A legendary Naples pizzeria will be opening a Los Angeles outpost in Hollywood on Thursday. Eater LA
Your support helps us deliver the news that matters most. Subscribe to the Los Angeles Times.
IMMIGRATION AND THE BORDER
President Trump has tapped the former head of the Border Patrol to lead Immigration and Customs Enforcement. The president tweeted that Mark Morgan, who served as head of the Border Patrol for the last six months of the Obama administration, will be named. He has not yet been formally nominated to the post. Los Angeles Times
POLITICS AND GOVERNMENT
The California Legislature has renewed its bid to to force presidential candidates to publicly disclose their tax returns. Associated Press
A San Francisco civil rights attorney's use of a racial epithet at a Democratic Party board meeting has prompted calls for her removal from the board. Angela Alioto, a former member of the San Francisco Board of Supervisors and longtime mayoral hopeful, reportedly used the epithet six times during the meeting while describing her experience defending people against discrimination in the workplace as an attorney. An attendee said that she thought Alioto was trying to relay "solidarity" but instead represented "the same aggressive, tone-deaf hostility African Americans experience every day." After the sixth usage, someone in the crowd shouted, "Angela! Angela! … Please stop saying that word. You never heard of PTSD?" San Francisco Examiner
CRIME AND COURTS
Overdoses in California prisons are up 113% in three years, in an alarming rise in opioid use behind bars. San Francisco Chronicle
THE ENVIRONMENT
PG&E has dramatically expanded its plans to turn off power lines during dangerously dry and windy weather to lower wildfire risks. But the decision is troubling for vulnerable customers, like those who rely on electric medical equipment. San Francisco Chronicle
CALIFORNIA CULTURE
Two new cases of measles have been confirmed in Los Angeles County, bringing the total to 14 this year, and two measles cases were also reported over the weekend in Long Beach (which has its own health agency and also reports on contagions) and Orange County. Los Angeles Times
One of the smallest Native tribes in the U.S. was once in danger of vanishing. Now, there are a dozen members, a casino, a solar farm and, soon, an organic farm. Desert Sun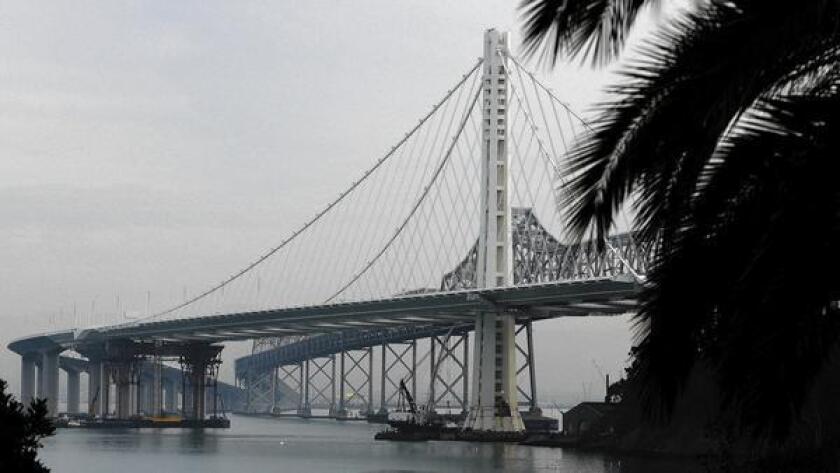 Gephyrophobia, an anxiety disorder marked by an irrational fear of bridges, is not actually that uncommon, and in many parts of the country it can have little effect on sufferers' lives. But the disorder can be crippling for sufferers in the Bay Area, where daily life often involves crossing bridges. Mercury News
Wondering where to eat in Orange County? Here's James Beard Award-winning restaurant critic Brad A. Johnson's list of the 75 best restaurants in the region, plus an interactive map. Orange County Register
CALIFORNIA ALMANAC
Los Angeles: Morning showers, 68. San Diego: Showers, 67. San Francisco: Morning clouds, afternoon sun, 62. San Jose: Morning clouds, afternoon sun, 69. Sacramento: Mostly cloudy, 71. More weather is here.
THIS WEEK'S BIRTHDAYS
Director Amy Heckerling (May 7, 1952) and veteran politician Bill Lockyer (May 8, 1941).
AND FINALLY
Nothing hurts as much as the word 'California,' the wincing light of Los Angeles.
Poet and playwright Derek Walcott, in his poem "Summer Elegies II"
If you have a memory or story about the Golden State, share it with us. (Please keep your story to 100 words.)
Please let us know what we can do to make this newsletter more useful to you. Send comments, complaints, ideas and unrelated book recommendations to Julia Wick. Follow her on Twitter @Sherlyholmes.
---