Kenny Rogers was broke, three times divorced and picking out a living as a bass player with a country-rock outfit called "The First Edition" when a sentimental ballad about a lovesick husband rolled onto his lap.
In "Lucille," Rogers found a comfortable middle ground in the vast stretches between country and pop music, fertile turf that would yield a remarkable string of aching love songs and narrative ballads about gamblers, drifters and lost souls searching for love.
While country music purists balked at his syrupy message-in-a-song ballads, his fans packed arenas that only the titans of rock could fill, his hits climbed the charts and his genial persona and bourbon-smooth voice became a natural fit in America in the 1970s and '80s.
Never far from the spotlight, Rogers died Friday of natural causes while in hospice care at his home in Sandy Springs, Ga., said his representative, Keith Hagan. He was 81.
"I loved Kenny with all my heart. My heart's broken. A big ol' chunk of it has gone with him today," Dolly Parton, the musician's frequent singing partner, said in a video tribute on Twitter.
Over the decades, the musical storyteller racked up an impressive catalog of hits — initially as a member of the First Edition starting in the late 1960s and later as a solo artist and duet partner with Parton — and earned three Grammy Awards, 19 nominations and a slew of accolades from country-music awards shows.
The Rogers family is sad to announce that Kenny Rogers passed away last night at 10:25PM at the age of 81. Rogers passed away peacefully at home from natural causes under the care of hospice and surrounded by his family. https://t.co/adxAgiMW2s pic.twitter.com/nggWiiotMT

— Kenny Rogers (@_KennyRogers) March 21, 2020
Credited with helping to blur the lines between country and pop, Rogers was belatedly inducted into the Country Music Hall of Fame in 2013.
"I think part of it is that there's a certain amount of resentment that I made country go pop, and yet I think it actually added a lot of viewers to it," Rogers told the Boston Globe that same year. "As you can see now, it's so much more pop than where I took it."
Coming up in an era when Johnny Cash, Waylon Jennings and Willie Nelson shaped the heart of the genre, Rogers remained a firm believer that country music was "the white man's rhythm and blues."
"It's where the pain is. And I think, to some extent, I 'popped' it so much that it lost some of the pain," Rogers told CMT in 2012. "I never meant to do that, but on some of the songs through the years, like 'She Believes in Me' or 'You Decorated My Life,' those are not country country songs."
Rogers believed he took country music to a mainstream audience, and he was instantly recognized for his signature look: a neatly trimmed beard, a shock of silver hair and flared shirt collars. He modeled his aesthetic after "Grizzly Adams" star Dan Haggerty for a particular reason. When he started out in his first group, the First Edition, he was the oldest member.
"I was three or four years older than all of them," Rogers said in 2014. "They were looking for someone younger. I let my hair grow, I grew a beard — I got that from Dan Haggerty, the actor who was on TV at the time, and I liked the way he looked. I put an earring in my ear and wore sunglasses. After that, they wanted me with everything they had."
At the height of his success, Rogers was a staple on the country-music charts, starred in TV movies and even fronted a fast-food chain bearing his name. (Kenny Rogers Roasters was referenced and ridiculed in shows ranging from "Seinfeld" to "Fresh Off the Boat.") Rogers toed the line between risk-taking artist and crowd-pleasing performer, earning rave reviews from fans but the frequent critical ire of reviewers hoping for a fresh take on his classics.
Kinder reviews of his shows in this newspaper described Rogers "singing with musical understanding, subtlety and warmth" and another calling him "the kind of performer who generates undying, all-accepting love from his listeners."
His husky voice conveyed the heart-wrenching tales of "Lady's" knight in shining armor, the advice-dealing "Gambler" and "Lucille's" lovelorn husband left with four hungry kids and a crop in the fields.
But that success, he repeatedly said, came with a steep price.
"There's a fine line between being driven and being selfish," Rogers wrote in his bestselling 2012 memoir, "Luck or Something Like It."
He admitted to crossing that line many times.
Staying on the road six months at a time without going home during his early marriages was among those selfish acts. He disconnected with his wives and young children, but took responsibility for that later in life.
Upon announcing his initial retirement in 2015, Rogers vowed not to make the same mistake with his twin boys, Justin and Jordan, whom he had with his fifth wife, Wanda Miller. Rogers married Janice Gordon in 1958, who, as the story goes, became pregnant when Rogers lost his virginity at 19. He went on to marry Jean Rogers 1960 (they split in 1963), Margo Anderson in 1964 (they split in 1976), Marianne Gordon in 1977 (they split in 1993) and finally Wanda Miller in 1997.
"Not many people get to see the end of the rainbow, and I think I have," Rogers said. "I think I've had the beauty of this career, and the beauty of getting to know you guys daily out on the road, and watching you kids grow up with me."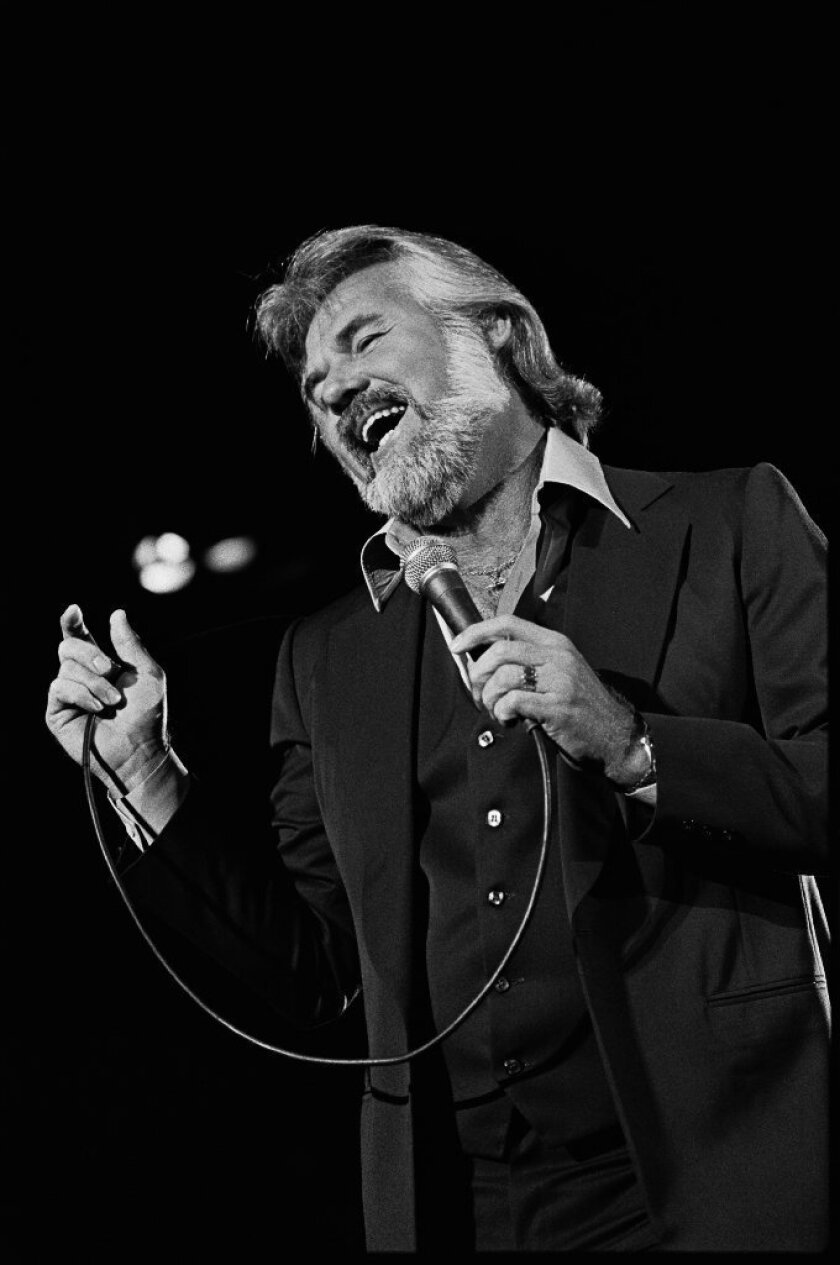 Rogers' farewell retirement tour, the Gambler's Last Deal, was cut short in 2018 so that the singer could "work through a series of health challenges." He had another health scare in May 2019 that landed him in the hospital for dehydration.
"I didn't want to take forever to retire," Rogers said in his 2018 statement. "I've thoroughly enjoyed this opportunity to say farewell to the fans over the course of the past two years.... I could never properly thank them for the encouragement and support they've given me throughout my career and the happiness I've experienced as a result of that."
Kenneth Ray Rogers was born Aug. 21, 1938, in Houston, the fourth of Edward Floyd and Lucille Lois Hester Rogers' eight children. His heritage was mixed: Irish on his mother's side and potentially Native American on his father's because of his grandmother, Della Rogers.
"We were poor people living in the projects, but we didn't know it because we were all in the same boat," he wrote of his upbringing in a Houston housing project built in the 1950s.
Though he grew up amid segregation, he said he always liked to think of himself as "color blind" and wrote of memories of friendly faces and people sitting out on their porches.
In high school, he formed his first band — a doo-wop group called the Scholars — and hit the charts young as a solo artist in the late 1950s. He performed "That Crazy Feeling" on Dick Clark's "American Bandstand" and played standup bass with the Bobby Doyle Three jazz trio. The sound influenced his music, but his mother's passion for the country sound and listening to it growing up kept him in the country lane.
In 1966, he joined the folk group the New Christy Minstrels; then came the First Edition, which scored its first hit in 1967 with the LSD ode "Just Dropped In (to See What Condition My Condition Was In)." They followed that with "Ruby, Don't Take Your Love To Town," "Reuben James," "Something's Burning" and "Tell It All Brother." Their success came with a name change, and the band started going by Kenny Rogers and the First Edition.
Rogers left First Edition in 1976, and the rift wasn't easy for the young singer.
"When the First Edition broke up, it was like my life had just lost all the footing because I was so used to having all these guys behind me…. I think when you walk out there alone, you better be prepared," Rogers said.
But his solo career soon took off and so did his unique blend of country and pop. The heartbreaking "Lucille" and its vivid storytelling marked his first breakthrough. Written by Roger Bowling and Hal Bynum, the bitter-edged 1977 tune and its corresponding Grammy Award launched him to superstardom.
He followed up his first solo hit with duets with Dottie West ("Daytime Friends," "Sweet Music Man" and "Love or Something Like It"), followed by his major hits, "The Gambler" and "Coward of the County." The latter two songs were adapted into TV shows he starred in.
Rogers said that when he first recorded "The Gambler," written by Don Schlitz, he just thought it was about gambling. But Schlitz wasn't a gambler and, in fact, wrote the song about his life philosophy. Schlitz simply used gambling as an analogy, yielding the iconic lyrics: "You've got to know when to hold 'em / Know when to fold 'em / Know when to walk away / And know when to run."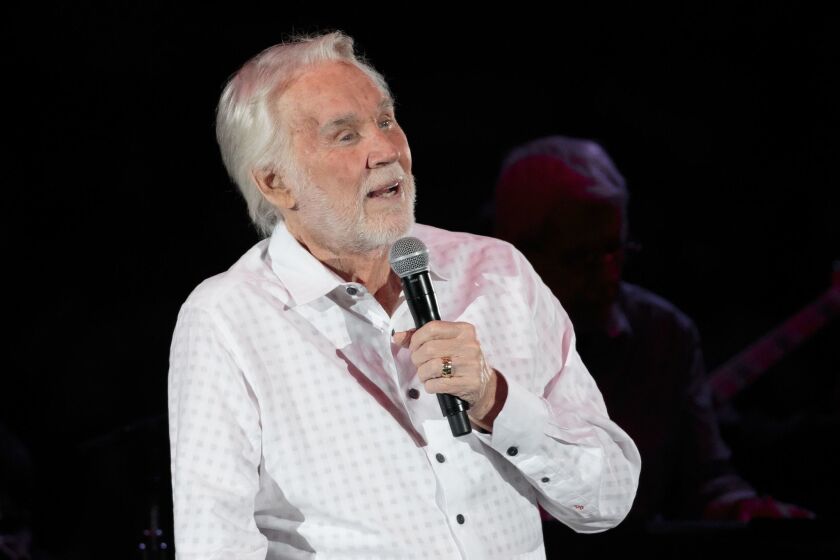 "The Gambler" TV movie of 1980, starring Rogers in the western's title role as Brady Hawkes, spawned four follow-ups and became the longest-running miniseries franchise on television at the time. It forged Rogers' image as a media perennial — a lovable con man gone good who sang romantic songs.
His version of Lionel Richie's "Lady" in 1980 was a pivot from the commercial country hits with which he had been identified, according to a 1987 review in The Times. And his decision the same year to release "Gideon," a relatively uncommercial concept album about the Old West, was even bolder.
His 1983 hit duet with Parton, "Islands in the Stream," written by the Bee Gees, and the duo's palpable chemistry cemented Rogers' lifelong friendship with Parton.
"Everybody always thought we were having an affair. We didn't. We just teased each other and flirted with each other for 30 years," he said on HuffPost live in 2013. "It keeps a lot of tension there."
Rogers reunited with Parton in 2013 for "You Can't Make Old Friends," a poignant duet that celebrated their decades-long bond and the title track from his studio album that year.
Rogers was among the artists who participated in the 1985 recording of "We Are the World," raising millions of dollars for famine relief in Africa. The following year, he co-chaired the embattled "Hands Across America" fundraiser and also had an operation to remove a cyst from his vocal cords.
By 1998, Rogers' stream of steady hits waned and he launched his Dreamcatcher label with Jim Mazza. The move marked a major career comeback and saw him revisit the top of the charts with 1999's "The Greatest," which he followed up with "Buy Me a Rose." But in 2001, the label immersed him in a legal showdown with his longtime manager, Ken Kragen, who shepherded the careers of Richie, Trisha Yearwood and Travis Tritt.
Other side projects that kept the singer active were tennis and photography. He shot a portrait of then-First Lady Hillary Clinton at the White House and in 2014 was awarded an honorary masters of photography from the Professional Photographers of America.
Rogers also released books of his photos, wrote several short stories and appeared off-Broadway in the Christmas musical "The Toy Shoppe." The Christmas theme continued with the 2015 release of his "Once Again It's Christmas" album, which featured fellow country stars Alison Krauss and Jennifer Nettles, among others.
Relishing an unlikely renaissance late in his career, Rogers played to younger generations when he appeared at rock-centric music festivals such as Bonnaroo (2012) and Glastonbury (2013) — and to rave reviews, much to his surprise.
"I'm firmly convinced that at this point in my career, my audience falls into one of two categories: either people born since the '80s whose parents forced them to listen to my music as [a form of] child abuse, or people who were born before the '60s and can no longer remember the '60s," he told the Boston Globe in 2013.
Rogers is survived by his wife Wanda and five children, Kenny Jr., Christopher, Justin, Jordan and Carole.
Times staff writers James Reed and Steve Marble contributed to this report.
Kobe Bryant, Kirk Douglas, Mary Higgins Clark and more.
(Los Angeles Times)
Country singer Kenny Rogers
racked up an impressive string of hits — initially as a member of The First Edition starting in the late 1960s and later as a solo artist and duet partner with Dolly Parton — and earned three Grammy Awards, 19 nominations and a slew of accolades from country-music awards shows. Country purists balked at his syrupy ballads, but his fans packed arenas that only the titans of rock could fill. He was 81.
(Suzanne Mapes / Associated Press)
Swedish actor
Max von Sydow
starred in several Ingmar Bergman movies, including "The Seventh Seal" (above, at left) and "The Virgin Spring," then built a varied body of U.S. work that included the 1973 horror blockbuster "The Exorcist." In a career that began in 1949, his rich repertory included Jesus Christ, clergymen, pontiffs, knights, conquerors, villains and the devil incarnate. He was 90.
(File photo)
Former Egyptian
President Hosni Mubarak
crushed dissent for decades until the 2011 Arab Spring movement drove him from power. During his presidency, which spanned nearly 30 years, he protected Egypt's stability as intifadas roiled Israel and the Palestinian territories, the U.S. led two wars against Iraq, Iran fomented militant Shiite Islam across the region and global terrorism complicated the divide between East and West. He was 91.
(Sameh Sherif / AFP/Getty Images)
Xerox researcher Larry Tesler
pioneered concepts that made computers more user-friendly, including moving text through cut, copy and paste. In 1980, he joined Apple, where he worked on the Lisa computer, the Newton personal digital assistant and the Macintosh. He was 74.
(AP)
Mathematician
Katherine Johnson
calculated rocket trajectories for NASA's early space missions, including Alan Shepard's Freedom 7 Mission, the first to carry an American into space, and John Glenn's orbits around the planet. In 2015, Johnson was awarded the Presidential Medal of Freedom by President Obama, and the next year was portrayed in the film "Hidden Figures." She was 101.
(NASA/Bill Ingalls )
Ski industry pioneer Dave McCoy transformed a remote Sierra peak into the storied Mammoth Mountain Ski Area. Over six decades, it grew from a downhill depot for friends to a profitable operation of 3,000 workers and 4,000 acres of ski trails and lifts, a mecca for generations of skiers and boarders. He was 104.
(Genaro Molina / Los Angeles Times)
Veteran TV personality Orson Bean brought his wit to "What's My Line?" and "To Tell the Truth," guest-starred on variety shows and bantered with talk show hosts such as Johnny Carson and Mike Douglas. Later in his career, he starred in "Dr. Quinn, Medicine Woman" and "Desperate Housewives" while becoming a mainstay of Los Angeles' small theater scene. He was 91.
( Sean Smith)
Screen icon
Kirk Douglas
brought a clenched-jawed intensity to an array of heroes and heels, receiving Oscar nominations for his performances as an opportunistic movie mogul in the 1952 drama "The Bad and the Beautiful" and as Vincent van Gogh in the 1956 drama "Lust for Life." As executive producer of "Spartacus," Douglas helped end the Hollywood blacklist by giving writer Dalton Trumbo screen credit under his own name. He was 103.
(Annie Wells / Los Angeles Times)
"Queen of Suspense"
Mary Higgins Clark
became a perennial best-seller, writing or co-writing "A Stranger Is Watching," "Daddy's Little Girl" and more than 50 other favorites. Her sales topped 100 million copies, and many of her books, including "A Stranger is Watching" and "Lucky Day," were adapted for movies and television. She was 92.
(Associated Press)
Fred Silverman
was the head of programming at CBS, where he championed a string of hits including "The Mary Tyler Moore Show," "All in the Family," "MASH" and "The Jeffersons." Later at ABC, he programmed "Laverne & Shirley," "The Love Boat," "Happy Days" and the 12-hour epic saga "Roots." He was 82.
(Associated Press)
Kobe Bryant
was just 18 when he started playing for the Lakers, but by the end of his 20-year career — all of it as a Laker — the Black Mamba was a five-time world champion, two-time Olympic gold medalist and 18-time All-Star. His post-basketball career included an Oscar for the animated short "Dear Basketball" and a series of children's books that became New York Times bestsellers. He was 41.
(Andrew D. Bernstein / NBAE / Getty Images)
Former California
Rep. Fortney "Pete" Stark Jr.
represented the East Bay in Congress for 40 years. The influential Democrat helped craft the Affordable Care Act, the signature healthcare achievement of the Obama administration, and also created the 1986 law best known as COBRA, which allows workers to stay on their employer's health insurance plan after they leave a job. He was 88.
(Associated Press)
News anchor
Jim Lehrer
appeared 12 times as a presidential debate moderator and helped build "PBS NewsHour" into an authoritative voice of public broadcasting. The program, first called "The Robert MacNeil Report" and then "The MacNeil-Lehrer Report," became the nation's first one-hour TV news broadcast in 1983. Lehrer was 85.
(David McNew / Getty Images)
Terry Jones
was a founding member of the Monty Python troupe who wrote and performed for their early '70s TV series and films including "Monty Python and the Holy Grail" in 1975 and "Monty Python's Life of Brian" in 1979. After the Pythons largely disbanded in the 1980s, Jones wrote books on medieval and ancient history, presented documentaries, wrote poetry and directed films. He was 77.
(Associated Press)
Rush drummer
Neil Peart
was one of the most accomplished instrumentalists in rock history. Peart often cited swing-era drummers Gene Krupa and Buddy Rich among his primary inspirations, although he also credited Keith Moon, Ginger Baker and John Bonham as major influences. He was 67.
(Andrew MacNaughtan)
---