Editorial:: SoCal leaders either haven't gotten the memo on the housing crisis or don't care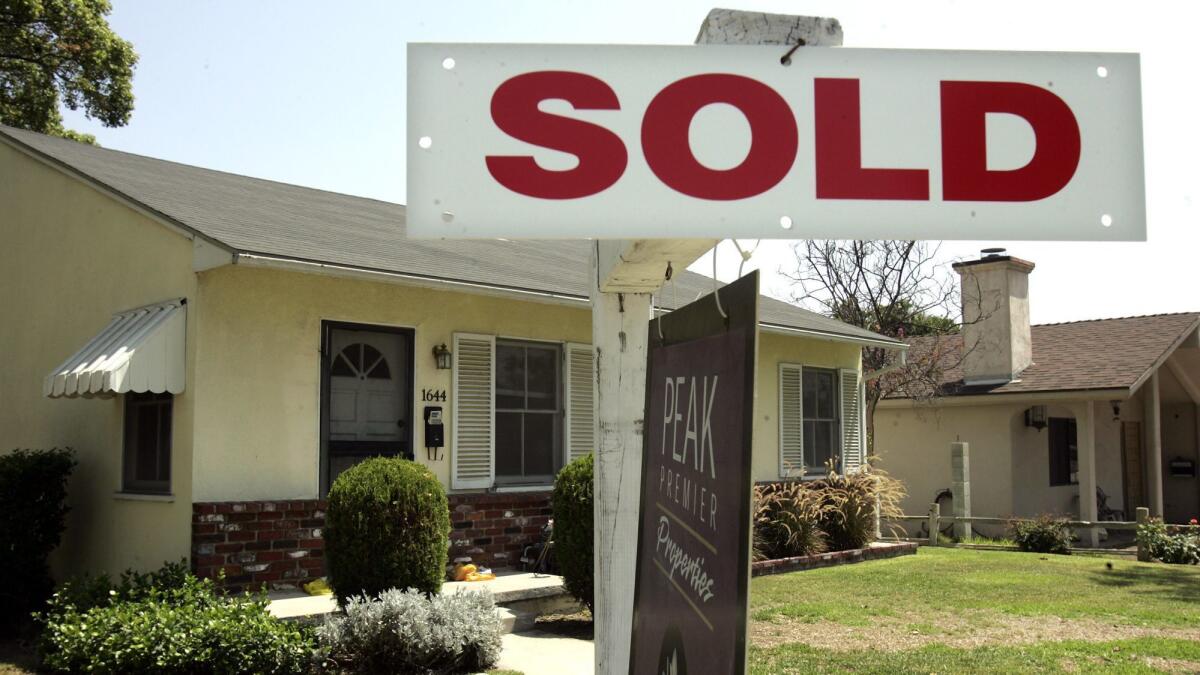 Southern California is mired in a housing affordability and homelessness crisis that is undermining the region's quality of life and threatening its economic prosperity. But local elected leaders apparently haven't gotten the memo or simply don't care.
How else to explain a recent vote by the board of the Southern California Assn. of Governments, which is composed of city and county elected officials from across the region, that vastly underestimates the number of homes needed to ease the existing shortage and to house the next generation of Californians.
The vote was required under California's "fair-share" housing law, which instructs cities and counties to plan and zone every eight years for enough affordable and market-rate development to house their proportion of the state's growing population. For decades, some local governments have looked for ways to shirk that responsibility, bending to complaints from NIMBY groups that want to minimize traffic, discourage development and preserve the region's low-slung suburban character. That's one reason California is in a deep housing shortage that is fueling poverty, displacement and homelessness.
The fight over the total amount of housing needed is really a fight for the future of California.
Two years ago, state lawmakers began passing bills to add teeth to the fair-share housing law. Now cities are beginning to see the impact of those bills, starting with the requirement that regions draw up housing projections based on unmet need and population growth, subject to a final determination by the state. Regional planning agencies like SCAG then must divvy up the total number and assign cities their fair-share allocation. Cities are then required to identify properties that could accommodate more market-rate and affordable homes.
Cities aren't required to build the homes — that's up to the private sector — but they have to plan and zone for them. The new laws make it harder for cities to block developments that meet the existing zoning requirements.
The foundation of the process is the total housing-need number. A low number means cities have to zone for fewer units of market-rate and affordable housing. That's why anti-growth activists have pressured SCAG to adopt a woefully low number.
How low is it? On the campaign trail, Newsom said he wanted the state to build 3.5 million homes by 2025 to end the housing shortage. USC researchers did their own analysis and said 2.5 million homes is a more accurate target.
Even relying on USC's more conservative housing goal, the SCAG region — which is home to half the state's population — would probably need to build around 1 million homes over the coming years.
So when board members of SCAG — which represents six counties from Ventura to Los Angeles to Orange, and 191 cities — had to decide how many homes should be built in the region over the next decade to ease the shortage and match population growth, what number did they settle upon? 430,000. By 2029.
Of course, that is wholly insufficient. It's also a big reduction from the 660,000 homes endorsed by an earlier SCAG committee.
What's especially frustrating about the SCAG vote is that local elected officials constantly rail against state proposals that would override local zoning to allow more housing construction. Cities preciously guard their "local control" and insist they should retain the right to address the housing crisis on their own terms. And they insist that they will.
But the fair-share housing law is local control. Cities decide where and how they want to accommodate the growth. If a city wants to concentrate new apartments along commercial corridors or near transit, that's fine. If a city wants to preserve single-family neighborhoods, that's OK too, as long as city leaders make room for market-rate and affordable housing somewhere in their community.
Enter the Fray: First takes on the news of the minute »
The problem is that many cities across Southern California haven't wanted to make room. Los Angeles Mayor Eric Garcetti, who has a seat on the SCAG board, has complained that while L.A. is having a building boom, neighboring cities aren't doing enough to support housing construction. But he didn't show up to vote on the housing number that could require them to do more. Neither did most of the L.A. City Council members, who all have seats on the SCAG board, and who have increasingly complained that smaller cities are foisting their homeless residents on L.A. Only Councilman David Ryu was there to oppose the low number.
The good news is that the Newsom administration has the final decision on the appropriate housing-need number. SCAG's low-ball figure was the region's suggestion. Also, there is still time for housing activists and others who care about the issue to express their support for a more realistic number.
But the fight over the total amount of housing needed is really a fight for the future of California. Far too many leaders want to preserve a landscape of cars and freeways and single-family homes forever, no matter the environmental and economic consequences for the next generation. California has to evolve, and that starts with housing.
Follow the Opinion section on Twitter @latimesopinion and Facebook
A cure for the common opinion
Get thought-provoking perspectives with our weekly newsletter.
You may occasionally receive promotional content from the Los Angeles Times.