South Africa after Mandela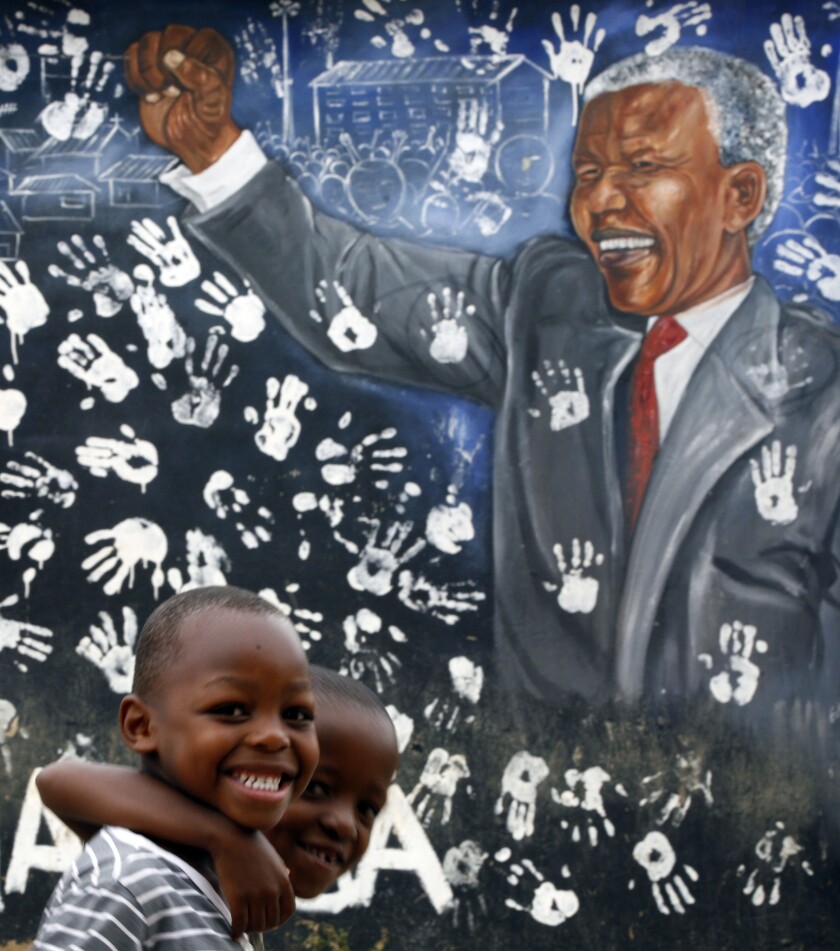 Nelson Mandela was one of the towering figures of the 20th century. Like Martin Luther King Jr. and Mohandas K. Gandhi, he was revered around the globe for his vision and courage, and for the enormous personal sacrifices he made to right the wrongs that plagued his country. His half-century battle against apartheid — the system under which millions of South African blacks were governed by the country's white minority — included 27 years behind bars. But he clung to his principles as well as his dignity, and emerged from Victor Verster Prison in 1990, it seemed, without rancor or bitterness. Ultimately, he and the African National Congress he led triumphed, ushering South Africa into black majority rule.
For this, Mandela deserves all the adulation that will undoubtedly be heaped on him in the days ahead. But to truly honor his memory, the world should keep a wary eye on what is happening in his country, where a new generation of leaders has put his legacy of inclusiveness, selflessness and moderation in jeopardy.
The early years after the fall of apartheid were hopeful ones. South Africa held free and fair elections (in which Mandela was voted in as president), conducted a riveting and revolutionary truth-and-reconciliation process, built a respected multiracial judicial system and permitted a vigorous free press. Thanks to Mandela, it largely avoided the angry reprisals against whites that were widespread in neighboring Zimbabwe. The black middle class began to grow.
PHOTOS: Nelson Mandela through the years
But South Africa has taken a turn for the worse. The country's economic, racial and social problems pose a challenge to its democracy, and the competence and integrity of successive ANC governments have been called into question.
Crime rates are high — especially those of rape and sexual assault. Allegations of corruption are widespread. Between 1998 and 2011, the infant mortality rate doubled. According to the Washington Post, a quarter of South Africans lack proper housing and a quarter have no electricity. Unemployment remains stubbornly high. The disparity between rich and poor has widened since the end of apartheid.
The country's leaders have failed to rise to the occasion. Former President Thabo Mbeki's denial that the HIV virus causes AIDS so hampered the distribution of anti-retroviral drugs that an estimated 330,000 people infected with HIV died prematurely between 2000 and 2005. The current president, Jacob Zuma, has fought off accusations of graft and bribe-taking.
TIMELINE: The remarkable life of Nelson Mandela
Mandela's death should remind us of the causes to which he dedicated his life. Rather than cynically wrapping themselves in the mantle of his name, the country's leaders should work with new determination to build South Africa into the nation that Mandela dreamed it could be.
---
A cure for the common opinion
Get thought-provoking perspectives with our weekly newsletter.
You may occasionally receive promotional content from the Los Angeles Times.