Editorial: Is USC committed to transparency, or just damage control?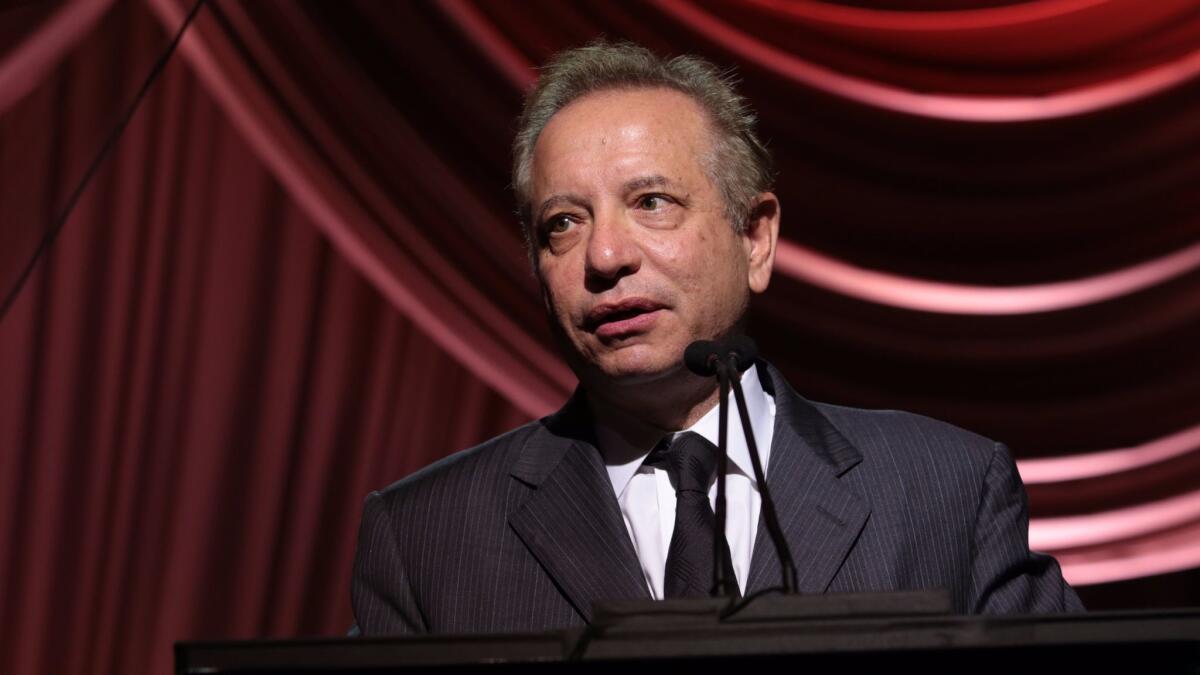 Officials at the University of Southern California are now in full damage-control mode. Facing growing anger that the university ignored or mishandled reports alleging that the former medical school dean took drugs and partied with a circle of criminals and drug abusers, USC President C.L. Max Nikias finally admitted this week that "we could have done better."
But even though Nikias has now acknowledged the obvious, it's not entirely clear yet that he and other USC leaders are committed to a comprehensive, independent and transparent evaluation of what went wrong.
The full story should have come out last year, after Dr. Carmen A. Puliafito, a powerhouse dean and prolific fundraiser, abruptly resigned in March 2016. But it did not. There was no mention at the time of the resignation that just three weeks earlier, a 21-year-old woman overdosed in his presence in a Pasadena hotel room.
If Nikias and other USC leaders were indeed ignorant of Puliafito's conduct, they were willfully ignorant.
Shortly after the incident, an anonymous witness called Nikias' office and told two employees there about the dean's presence at the hotel. The witness also told The Times, prompting a 15-month investigation by reporters that uncovered photos and videos that appear to show Puliafito using methamphetamine and other drugs, as well as apparent breaches of medical ethics.
Yet during that period — even several months after Puliafito resigned — Nikias and other university leaders continued to praise the former dean for helping Keck Medical School rise in national rankings. Puliafito remained on the Keck faculty, continued to accept new patients and represented USC in public as recently as this month, when The Times' investigation was published
If Nikias and other USC leaders were indeed ignorant of Puliafito's conduct, they were willfully ignorant. Times reporters made numerous phone calls and sent repeated emails to USC leaders to talk about the allegations — and were repeatedly ignored or rebuffed. They showed up at Nikias' office to ask for an interview and were turned away.
A reporter even hand-delivered a letter to Nikias' home, asking to discuss the circumstances of Puliafito's resignation. The letter was returned to The Times by courier, along with a letter of complaint from USC's vice president for public relations who said the reporter "crossed the line" by taking a letter to Nikias' house. How, then, can USC leaders be taken seriously when they feign shock and outrage at the Puliafito story?
Nikias announced last week that the university has hired former U.S. Attorney Debra Wong Yang to investigate Puliafito's conduct and the university's response. But even that decision raised eyebrows — Yang represented USC in a wrongful-death lawsuit in 2012 and taught classes at the law school. Her firm was cited for its fundraising efforts by former USC grads.
Ultimately, the USC Board of Trustees, which is a veritable who's who of power brokers in Los Angeles, will have to sort out what went wrong and why. They ought to do so honestly and transparently.
Follow the Opinion section on Twitter @latimesopinion and Facebook
A cure for the common opinion
Get thought-provoking perspectives with our weekly newsletter.
You may occasionally receive promotional content from the Los Angeles Times.