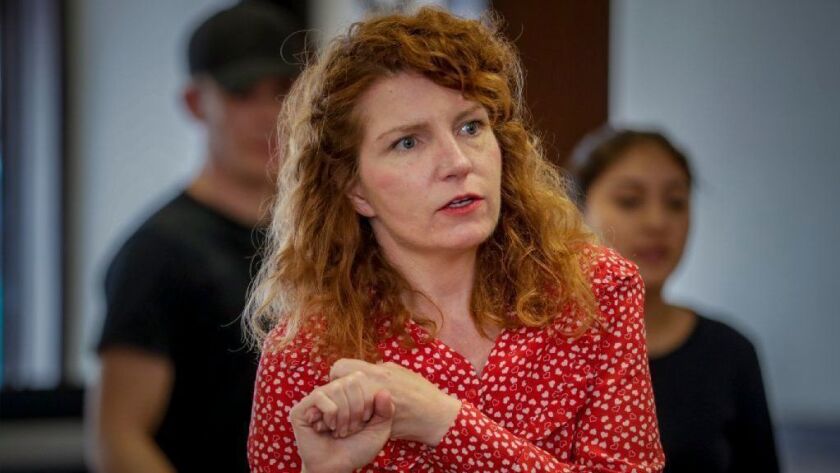 One sad thing is almost certain about Tuesday's school board election: Voter turnout will be low. It's an off month in an off year, and just one seat on the Los Angeles Unified School District board is being decided. Attention has been focused more on the parcel tax vote set for June than on this race to fill the seat of disgraced former board member Ref Rodriguez.
We hope voters prove us wrong and show up in large numbers to fill the seat for District 5, which covers a swath from Los Feliz and Silver Lake in the north to small cities such as Cudahy and Huntington Park to the south. And if and when they do, we hope they will vote for Heather Repenning.
Her opponent, Jackie Goldberg, is a strong candidate with tremendous political and educational knowledge. Goldberg is ferociously smart, likable and articulate, and a natural leader. By contrast, Repenning, a longtime aide to Los Angeles Mayor Eric Garcetti, has little direct experience with education, other than having a child who attends a district school.
But Repenning is the better candidate for what the district needs now. Plenty of board members are steeped in relevant experience, having worked years in education. What the board lacks is enough independent-thinking members who are neither on the pro-charter reform side nor on the side that aligns with United Teachers Los Angeles. There are too many reflexive votes and not enough thoughtful consideration of each issue on its individual merits.
Repenning not only takes a nuanced and more neutral approach to district issues, but she also has a record of bridging divides in her work up to now. She also would be the only board member with a child currently attending district schools, which gives her a strong sense of how policies made on high affect education on the ground.
Goldberg is far more ideological in her approach, and a strong ally of the teacher's union.
That said, Goldberg nearly took the seat in the primary, even among a crowded field of candidates. She is far more likely to win the seat Tuesday. But whether she or Repenning prevails, we hope it is the result of robust numbers of voters showing up to support their candidate.
Enter the Fray: First takes on the news of the minute »
Follow the Opinion section on Twitter @latimesopinionand Facebook
---