Letters to the Editor: Peru is trying to preserve its democracy in a constitutional crisis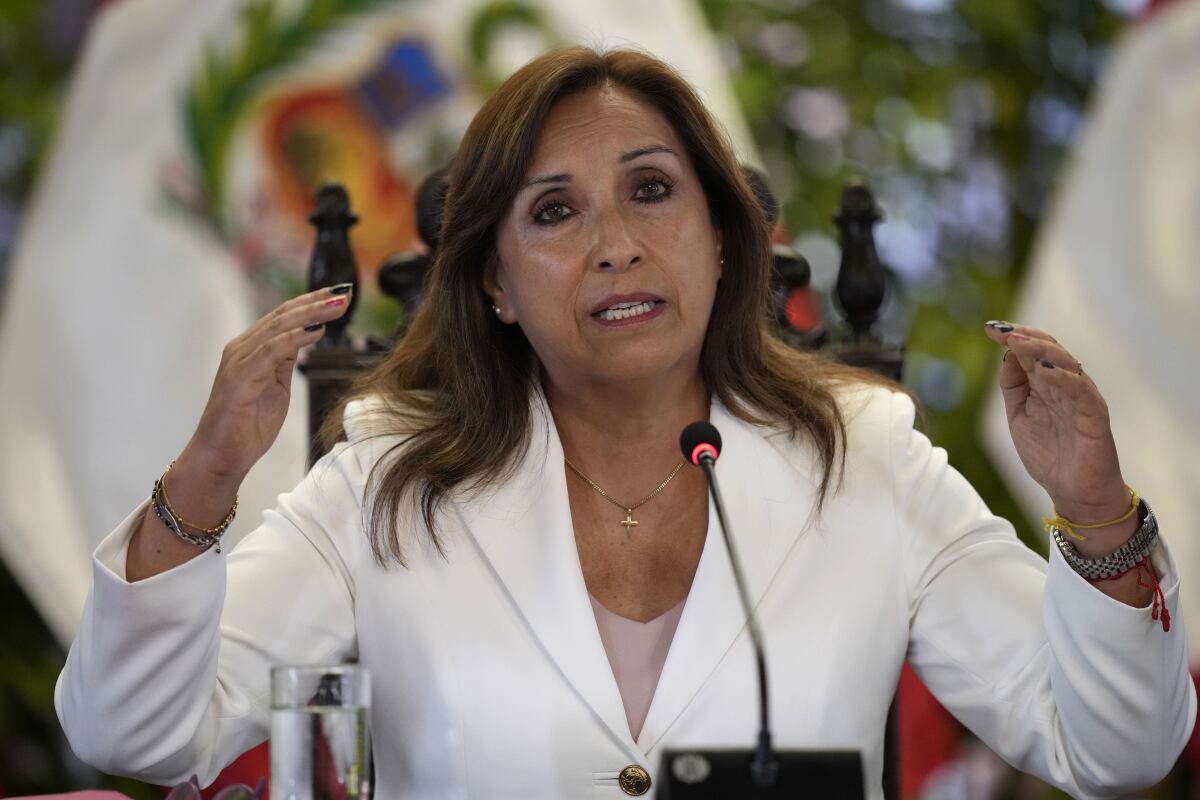 To the editor: The failed coup carried out by former President Pedro Castillo of Peru led to the constitutional succession of his office to Dina Boluarte. In line with the wishes of the public, President Boluarte submitted to Congress a bill to bring forward the date of the next election. ("'They don't see us as humans.' In Peru, protests over racism and neglect spill from the Andes," Feb. 1)
The political crisis helped spark protests that have their roots in the historical debt owed to long-marginalized regions and sectors of Peru. Nevertheless, there have also been actions motivated by political interests or done with the purpose of producing violence. This has included the attempted takeover of airports and other critical assets, the burning of public offices and attacks on police stations and prosecutors' offices.
There is a right to protest, but these violent actions are clearly intended to subvert the constitutional order. These circumstances constitute a threat to our democracy and the rule of law.
The Peruvian transitional government is committed to respecting human rights and deeply regrets the irreplaceable lives of a significant number of our fellow citizens that have been lost. Aware of the international community's concern, the government has welcomed representatives of the Inter-American Commission on Human Rights and the United Nations High Commissioner for Human Rights to the country.
The Prosecutor's Office of Peru is investigating the recent violence in our country. The government awaits its findings.
Jose Luis Chavez Gonzales, Los Angeles
The writer is consul general for Peru in Los Angeles.