Letters to the Editor: Say Trump gets indicted. What happens if he isn't convicted?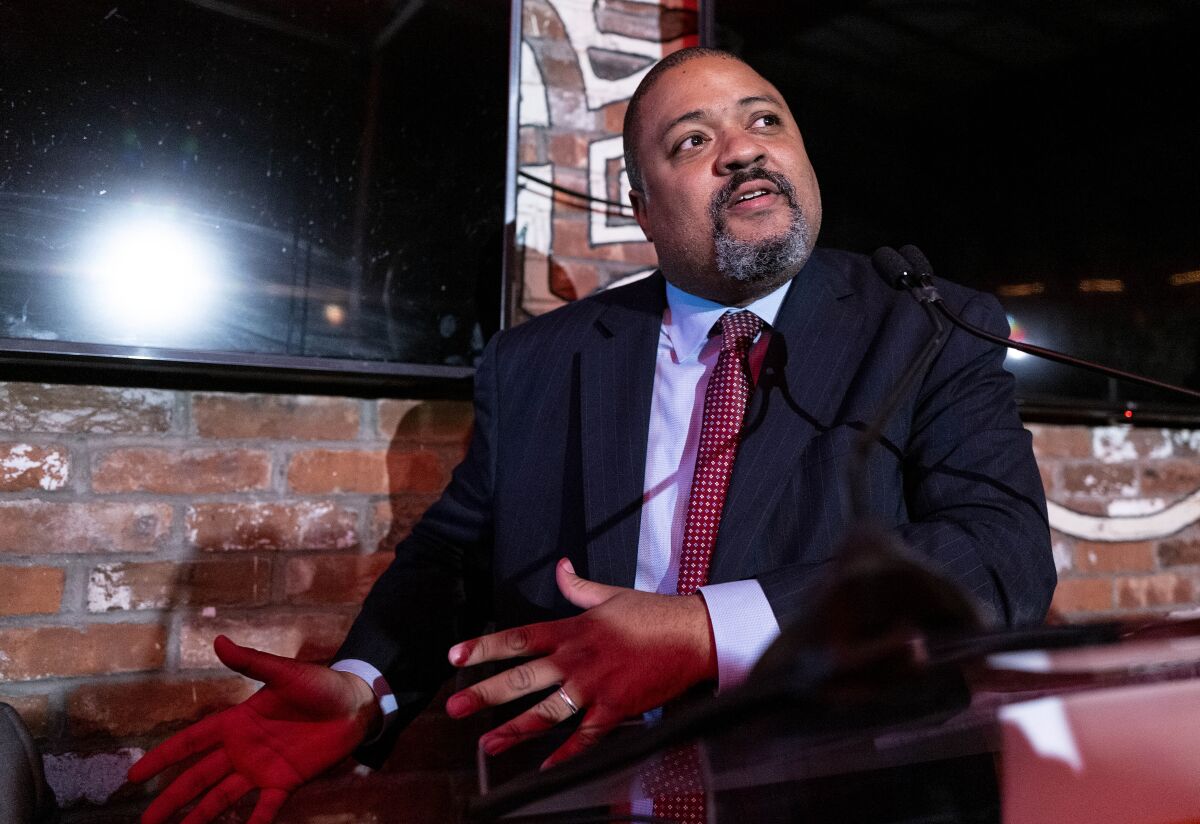 To the editor: Columnist Jonah Goldberg makes an excellent argument for soft-pedaling Manhattan Dist. Atty. Alan Bragg's possible indictment of former President Trump related to his paying off of adult film actor Stormy Daniels. Considering everything else Trump has done, paying off Daniels after an alleged affair is chicken feed, apart from being legally dubious as well.
Bragg appears to have committed himself, but what will he look like if Trump beats the charge? I can just see the former president crowing about witch hunts and politicized accusations while his worshipful base celebrates.
Besting Bragg will be a gigantic propaganda victory for Trump, and it may affect other cases against him elsewhere.
In retrospect, if Trump had not only admitted to the affair with Daniels but also bragged about it, he probably would have garnered even more votes in 2016. It would have fit his lovable bad-boy image.
Bragg is building his nest in a falling tree.
Spencer Grant, Laguna Niguel
..
To the editor: According to Goldberg, lying about expenses in furtherance of your political career is too trivial to be prosecuted. It's the same GOP political logic: "If we indict Trump on this trivial illegal activity, who will believe Fulton County Dist. Atty. Fani Willis in Georgia if she indicts him?"
The answer: Almost every voter who isn't MAGA, that's who.
Harry Schwarz, Agoura Hills
..
To the editor: Goldberg's factually deficient argument about the possible indictment of Trump in Manhattan proved one of two things: Either Goldberg would be a lousy defense attorney, or there's no factually convincing way to defend Trump's actions.
Marcy Miroff Rothenberg, Porter Ranch