Op-Ed: The Oroville Dam disaster is yet another example of California's decline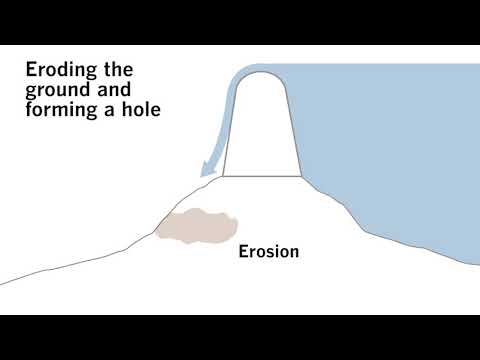 Here's a look at how the Lake Oroville emergency happened. Live updates >>
A year ago, politicians and experts were predicting a near-permanent statewide drought, a "new normal" desert climate. The most vivid example of how wrong they were is that California's majestic Oroville Dam is currently in danger of spillway failure in a season of record snow and rainfall. That could spell catastrophe for thousands who live below it and for the state of California at large that depends on its stored water.
The poor condition of the dam is almost too good a metaphor for the condition of the state as a whole; its possible failure is a reflection of California's civic decline.
Oroville Dam, along with Shasta Dam, is the crown jewel of California's state and federal system of water transfers. Finished nearly 50 years ago, the earthen Oroville Dam is the tallest dam in the United States. The resulting Lake Oroville stores 3.5 million acre feet of snow and rain runoff, and is central to transferring water, eventually via the California Aqueduct, from the wet north to the dry southern half of the state.
The dam was part of the larger work of a brilliant earlier generation of California planners and lawmakers. Given that two-thirds of the state wished to live where one third of the rain and snow fell, they foresaw a vast system of water storage and transference that would remake the face of a growing California by putting people, industry and farms where water was not.
State lawmakers spend their time obsessing over minutia: a prohibition against free grocery bags and rules against disturbing bobcats.
The 19th and 20th century dams have saved thousands of lives and billions of dollars of property from perennial spring flooding. The dam at Oroville helps to control the flows of the Feather, Yuba, and, ultimately, the Sacramento rivers, allowing millions of Californians in these former flood basins to live without fear of deluges. Many Californians have come of age taking dams like Oroville for granted, assuming that flooding was something of ancient family lore — and that the manmade storage reservoirs surrounding their growing cities were "natural" lakes.
The water projects created cheap and clean hydroelectric power. (At one point, California enjoyed one of the least expensive electric delivery systems in the United States.) In addition, dams like Oroville ensured that empty desert acreage on California's dry west side of the Central Valley could be irrigated. The result was the rise of the richest farming belt in the world. Complex transfers of water also helped fuel spectacular growth in the San Francisco Bay Area and Los Angeles Basin. Their present populations often do not fully appreciate that their dry hillsides and Mediterranean climates could never have supported such urban growth without the can-do vision of a prior generation of hydrological engineers.
Finally, besides, flood control, hydroelectric power and irrigation, California dams created over 1,300 reservoirs that presently provide the state with unmatched mountain recreational and sporting opportunities — often for the poor and middle classes who cannot afford to visit expensive coastal tourist retreats.
Yet the California Water Project and federal Central Valley Project have been comatose for a half-century — despite the recent drought. Environmental lawsuits and redirection of critical state funding stalled final-phase construction, scheduled expansion and maintenance. Necessary improvements to Oroville Dam, like reinforced concrete spillways, were never finished. Nor were planned auxiliary dams on nearby rivers built to relieve the pressure on Oroville.
A new generation of Californians — without much memory of floods or what unirrigated California was like before its aqueducts — had the luxury to envision the state's existing water projects in a radically new light: as environmental errors. To partially correct these mistakes some proposed diverting storage water for fish restoration and re-creating of wild rivers to flow uninterrupted into San Francisco Bay.
Indeed, pressures mounted to tear down rather than build dams. The state — whose basket of income, sales and gas taxes is among the highest in the country — gradually shifted its priorities from the building and expansion of dams, reservoirs, aqueducts, bridges and highways to redistributionist social welfare programs, state employee pensions and an enormous penal archipelago.
California currently hosts a third of the nation's welfare recipients. Over one in five Californians lives below the poverty line. One in four Californians was not born in the United States. These social transformations pose enormous political challenges and demand that infrastructure and schools grow commensurately to meet soaring populations.
Instead, California is eating its seed corn.
State lawmakers spend their time obsessing over minutia: a prohibition against free grocery bags and rules against disturbing bobcats. When they do turn their attention to development, they tend to pick projects that serve urban rather than rural populations — for example, that boondoggle of a bullet train whose costs keep climbing even as the project falls years behind schedule.
The crisis at Oroville is a third act in the state's history: One majestic generation built great dams, a second enjoyed them while they aged, and a third fiddles as they now erode.
Victor Davis Hanson is a fifth-generation rural Californian and a senior fellow at the Hoover Institution at Stanford University.
Follow the Opinion section on Twitter @latimesopinion or Facebook
MORE FROM OPINION
How to make your voice heard in Washington
Dams are like loaded weapons. Oroville could be the first disaster of many to come
Leaks, like the ones that did in Michael Flynn, are a great American tradition
A cure for the common opinion
Get thought-provoking perspectives with our weekly newsletter.
You may occasionally receive promotional content from the Los Angeles Times.