Opinion: Did Berniecrats just score their first major victory in Los Angeles?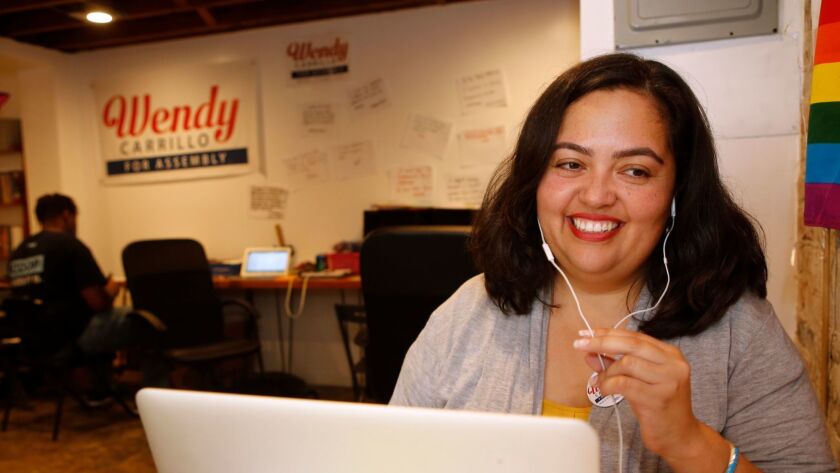 So how did the Bernie Sanders-style progressive movement fare in Tuesday's special Assembly election in Los Angeles?
Great. Or, maybe not so great. It all depends on how you look at it.
The question matters in this progressive stronghold of northeast and east-side Los Angeles neighborhoods that strongly favored Sen. Bernie Sanders in the presidential primary last year, yet leaned toward traditional party candidates in a recent special election for Congress.
At the surface, it appears like a straight-up victory for the progressive arm of California's Democratic party, which has been gaining power since Sanders' presidential run last year — and came close to winning the chairmanship of the state Democratic Party a few months ago. Both of the top two vote getters in the race for this legislative seat have legitimate progressive claims.
Wendy Carrillo is the front-runner at the moment with 21% of the vote. (Ballots are still being counted, but with such low turnout it is unlikely it will change the projected winners.) She was one of a handful of "Berniecrats" who ran unsuccessfully this spring to replace Xavier Becerra in Congress after he was appointed state attorney general. Coming in second with 19% of the vote is Luis Lopez, a Planned Parenthood board member who also swings progressive, supporting issues such as single-payer healthcare and curbs on corporate money in politics. He also had the distinction of being endorsed by the East Area Progressive Democrats club.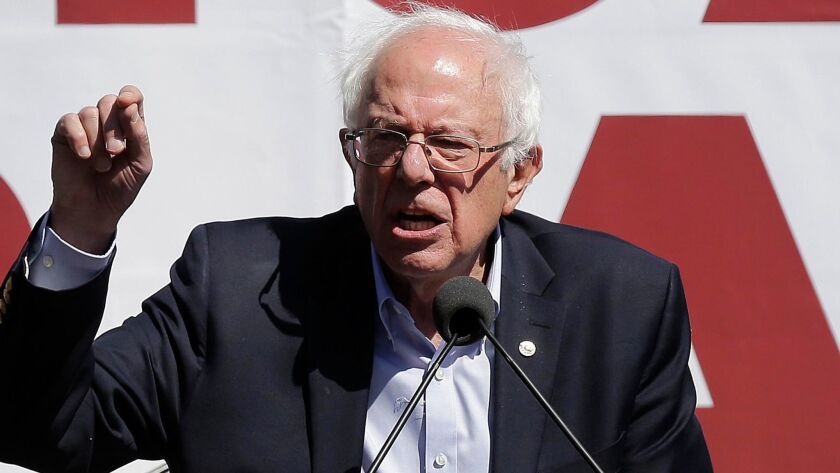 Yet both Carrillo and Lopez have "establishment" connections as well. Carrillo's race was supported by an expenditure of $314,000 by the Service Employees International Union. SEIU is influential in the state Democratic Party. And Lopez supported Hillary Clinton in the presidential primary.
Meanwhile, another, and perhaps "purer" progressive candidate, Ron Birnbaum, came in just fifth (again, so far) in this contest despite the support of the California Nurses Assn., one of the unions pushing the state party left especially in regard to single-payer healthcare, as well the endorsement of the Feel the Bern Democratic Club of Los Angeles. He received about 10% of the vote, which was not enough to get him in the Dec. 5 runoff but still an impressive showing for a doctor who only jumped into local politics less than a year ago.
Perhaps this was not the decisive victory the progressive movement hoped for. But it seems to me that when the candidates in a safe Democratic seat are working hard to out-Bernie each other that's a win nonetheless.
Follow me @marielgarzaLAT
---
A cure for the common opinion
Get thought-provoking perspectives with our weekly newsletter.
You may occasionally receive promotional content from the Los Angeles Times.