Readers React: Surprised by Donald Trump's racism? Republicans shouldn't be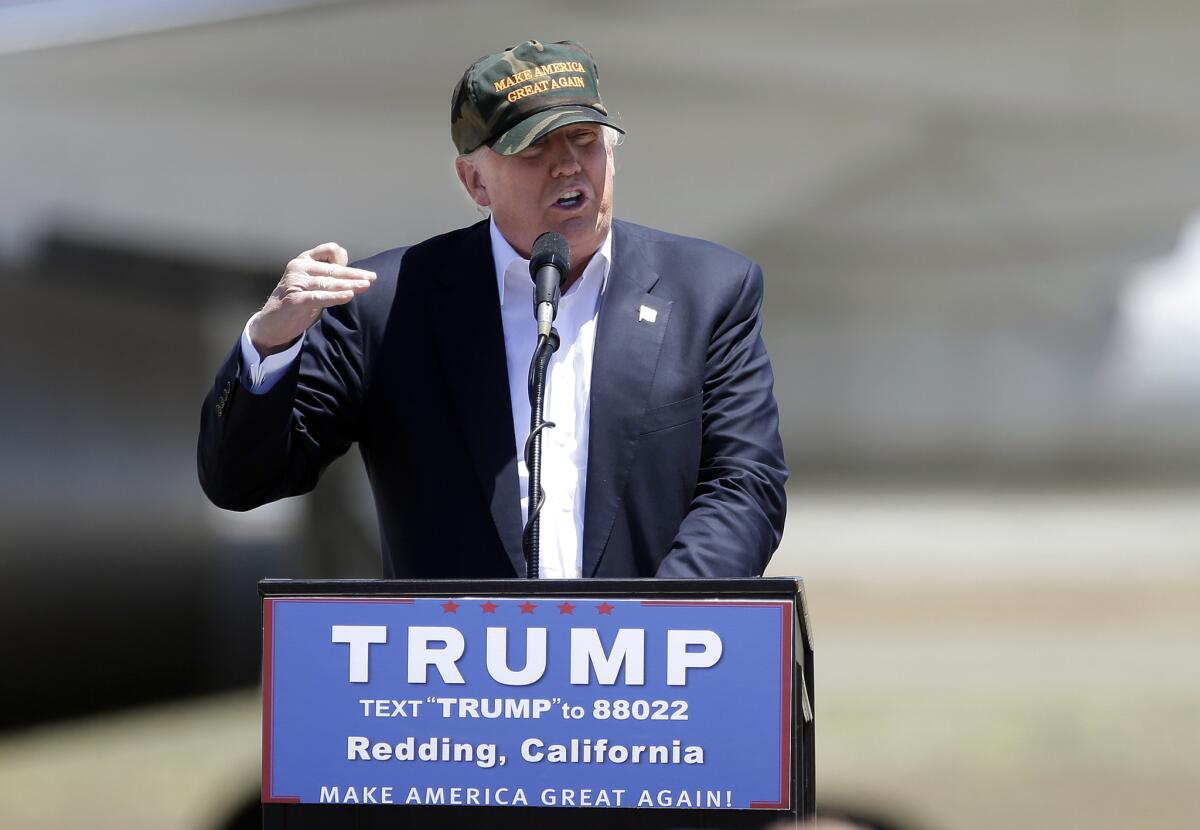 To the editor: I find it amazing that the Republican establishment is upset with presumptive presidential nominee Donald Trump's statement about the ethnic background of U.S. District Judge Gonzalo Curiel, the jurist presiding over the Trump University fraud case. ("Top Republican congressional leaders denounce Donald Trump's attacks on judge," June 7)
Trump has been attacking people of color since he declared his candidacy. These same establishment Republicans refused to call him on his outrageous claims that the president of the United States is not an American.
Republicans created him, and they got what they asked for: a racist candidate.
Kathleen McIntyre, Santa Monica
..
To the editor: One would think that Trump, with his latest remarks about Curiel, has gone too far and that his supporters will now turn on him. Some have done so and others will never do so.
Republican leaders and even some editorial boards have been waiting for a metamorphosis in him that never seems to occur. People gave him a break as a neophyte to politics.
Trump needs to understand that there is no side entrance to the presidency. The correct pathway demands behavior that is both respectful of our principles and the office.
For people who are bent on having a Republican president, not only do they have to hold their noses when they vote, but they must also cover their ears. What price victory is the question.
Phil Serpico, New York
..
To the editor: Trump has arrogantly demanded that a judge of Mexican ancestry be removed from presiding over his fraud case because of the fact that Trump is planning to build a wall on our southern border. He has also indicated that a Muslim judge would not be acceptable to him.
How I'd love it if Curiel were replaced by a strong female judge who would throw the book at him.
Lorraine Knopf, Santa Monica
Follow the Opinion section on Twitter @latimesopinionand Facebook
A cure for the common opinion
Get thought-provoking perspectives with our weekly newsletter.
You may occasionally receive promotional content from the Los Angeles Times.