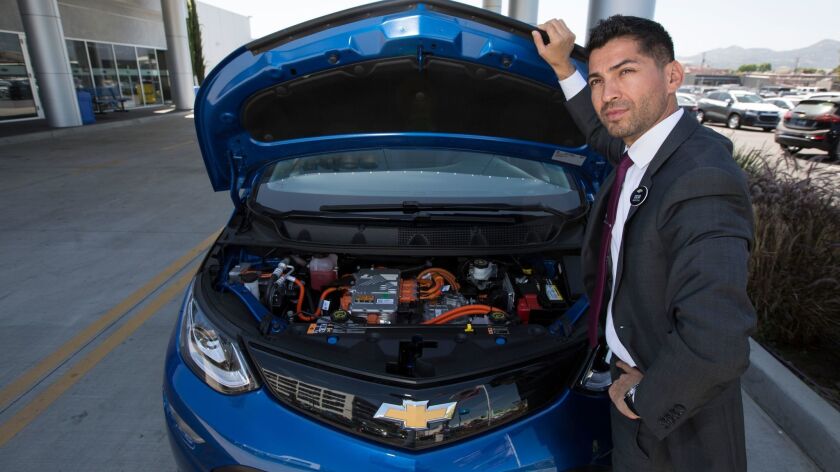 To the editor: I was disappointed by your article "Should California spend $3 billion to help people buy electric cars?" It was clearly hostile to the legislation proposed in California that would greatly expand the state's electric vehicle rebate fund. Among other things, the article said that the state's efforts on EVs had failed to "move the needle."
In fact, while EV sales nationally are about 1% of total car sales, in California, they have climbed to about 5% of car sales. Half of all EV sales in the country happen in California.
Clearly, our state's EV-friendly policies are working, although more can be done. And all Californians reap the benefits in the form of cleaner air and money that stays in the state economy, paying for renewable energy rather than being sent abroad to import more foreign oil.
Joel Levin, Los Angeles
The writer is executive director of Plug-In America, an electric-vehicle advocacy group.
..
To the editor: California's roads and highways are in dire need of repair. This is largely funded by revenue from taxes on the sale of gasoline.
Now the state is proposing offering larger rebates to encourage the purchase of electric vehicles, which do not use gas. We have, also, been promoting the use of bicycles as an alternative form of transportation.
Does anyone else see a problem?
Harris J. Levey, Venice
Follow the Opinion section on Twitter @latimesopinion and Facebook
---