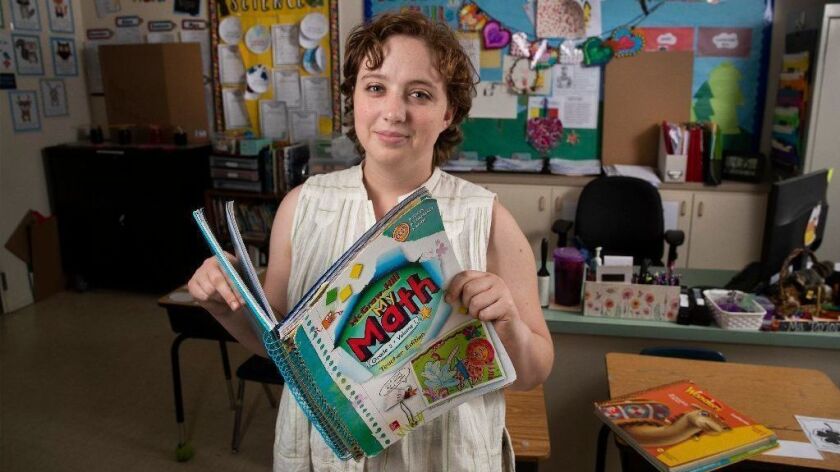 To the editor: As a teacher and therapist for more than 40 years with a doctorate in learning and attention differences, I was thrilled with the Column One piece on the Taylor family and their daughter Emma, who has learning differences.
Emma Taylor's parents should be highly commended for acting on their "gut feeling" about their daughter and getting early interventions with certified professionals. If more families would accept their child and not go to places that offer "quick fixes" when there are roadblocks along the way, we'd have more smart students like Emma who go on to become successful and happy adults.
Hats off to Emma for her perseverance, and to her family and all professionals who have worked with her all these years.
Victoria Waller, Los Angeles
..
To the editor: The story of Emma Taylor and her family's years-long efforts to get her the best help possible for a complicated learning disorder is deeply inspiring. The family's financial and emotional support are commendable.
I skipped all the paragraphs comparing Emma to the wealthy families in the college admissions scandals. It bothered me that Emma and her family are being represented as the ethical way to get into college, contrasted with what the rich parents did so blatantly. Rather, the article should have referred to all those children with learning disabilities who do not have family support like Emma.
The persistence of Emma and her parents shows how years of financial sacrifice and emotional support can help a profoundly learning disabled child thrive and succeed. It also raises concerns for all the children like Emma who do not have that support, and it makes me ask what the community can do to help these families.
DeAnn Morris, Tujunga
..
To the editor: After reading reporter Maria La Ganga's compelling story, I had a thought: Why not have all the parents who have pleaded guilty in the college admissions scandal, along with those who are convicted in the future, pay a fine that goes into a "restitution fund" that can be used by students with learning difficulties such as Emma?
Doing so would be a much more effective way to "balance the books," if you will.
Mark Winters, Sherman Oaks
Follow the Opinion section on Twitter @latimesopinion and Facebook
---