Readers React: Bad news for the planet: Americans cannot even keep their national parks clean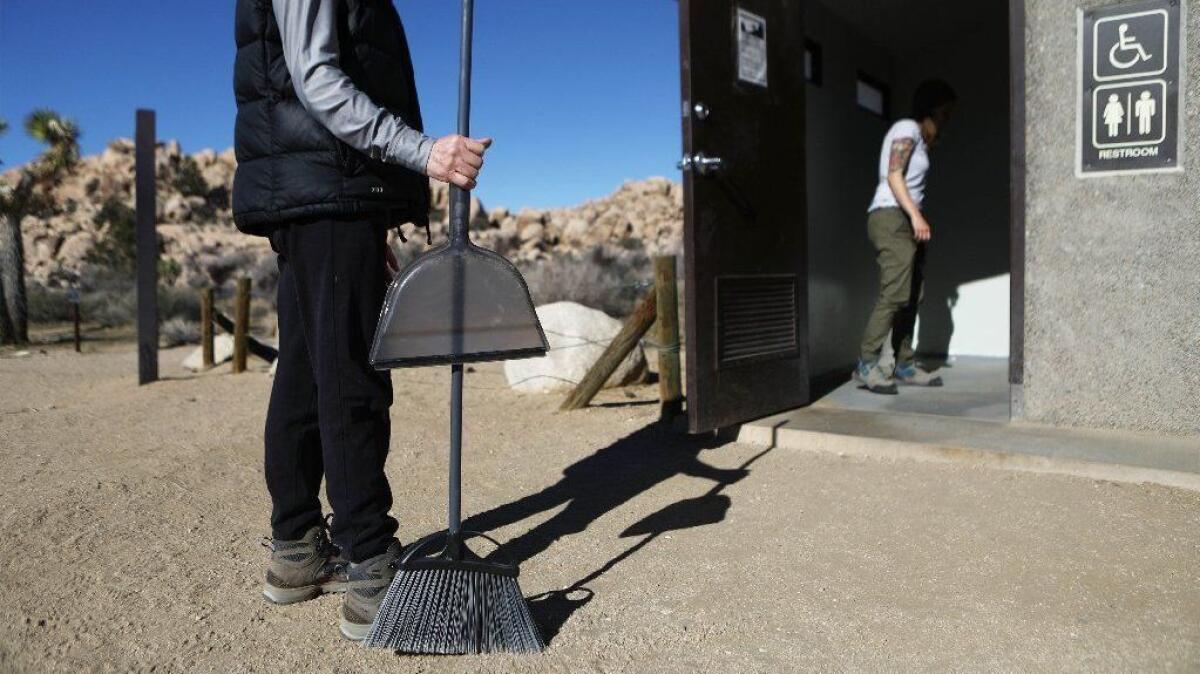 To the editor: My young relatives from North Carolina now have a government shutdown story to tell, having claimed their Joshua Tree National Park campsite the night before campgrounds abruptly closed. Even though the feet of one of them froze during a bitterly cold night, the millennials deemed their first Joshua Tree adventure "completely awesome." ("Americans may love their national parks, but they can't be trusted to enjoy them unsupervised," editorial, Jan. 4)
They hiked the Barker Dam trail, a popular route through the quintessential park landscape. When we first walked the route several years ago, the cattle rustlers' dam was pristine. Shortly after, a glut of graffiti was reported at the site.
Someone feels the need to be Kilroy; others pile on with impunity. Reports of vandalism, off-roading, roadside defecation and littered champagne bottles have become common since the government shutdown began.
When institutions break down, the onslaught gains momentum. It's a sadly perspicacious commentary on our already imperiled planet.
Mary MacGregor, La Quinta
..
To the editor: In past government shutdowns, the closure of national parks generated public outrage. Now, the Department of the Interior is allowing the parks to remain open.
This is basically a favor to businesses that surround the parks. Closure of our national parks, especially over the holidays, would have disrupted prior vacation plans for tourists from all over the U.S. and the world.
Allowing the parks to remain open was a cynical ploy by the Trump administration, which clearly has zero regard for our environment or wildlife. We must demand the immediate and complete closure of all national parks to prevent further damage to them and to force the Trump administration to negotiate in good faith with Congress.
Crista Worthy, Hidden Springs, Idaho
..
To the editor: Kudos to the L.A. Times for the excellent coverage of the impact of the shutdown on our national parks, including your editorial on Friday.
My question to the people trashing the parks is this: Was it too difficult for you to pack one or several sturdy garbage bags and pick up your own trash? How are we going to clean up our planet if we can't clean up after ourselves?
Rosemary Chiaverini, Sherman Oaks
Follow the Opinion section on Twitter @latimesopinion and Facebook
A cure for the common opinion
Get thought-provoking perspectives with our weekly newsletter.
You may occasionally receive promotional content from the Los Angeles Times.