Readers React: Nike's spineless decision to pull its Betsy Ross flag-themed shoes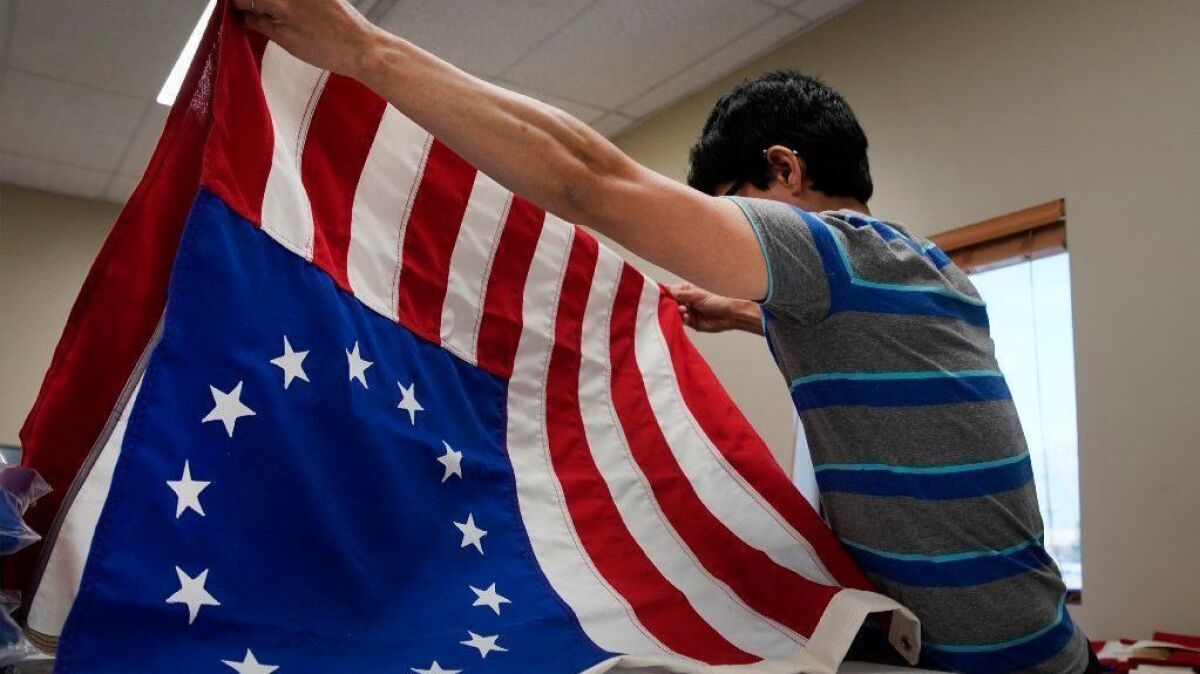 To the editor: Once again, Nike Inc. has demonstrated corporate cowardice, this time recalling a patriotic shoe design because it could "unintentionally offend and detract from the nations patriotic holiday." Apparently Nike is striving to produce shoes that are universally acceptable by everyone.
I have news for Nike: It can't be done. Someone will always be offended, no matter your intentions.
Why not demonstrate some corporate courage and produce what reflects a love of country and good old American values? Those who don't like it can demonstrate their indignation by not buying the shoes.
Bob Ruchhoft, Cerritos
..
To the editor: Little did I know I was insulting some Americans when at the age of 11, I played Betsy Ross in a school play. I cut out a paper star, held it up to the audience and said, "Here is one of the stars for our new American flag!"
Gloria Molnar Roth, Sherman Oaks
Follow the Opinion section on Twitter @latimesopinion and Facebook
---
Life is stressful. Our weekly mental wellness newsletter can help.
You may occasionally receive promotional content from the Los Angeles Times.