Readers React: Why talk about climate change when we can obsess over the antics of Paul Manafort?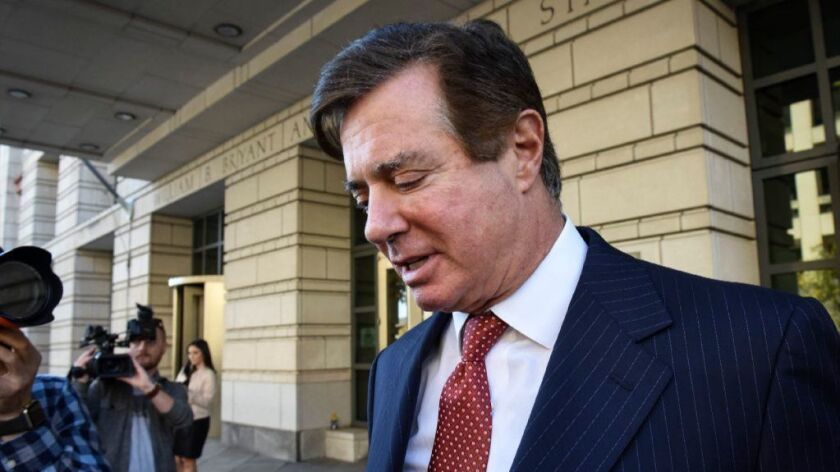 To the editor: Imagine the daily discourse driven by bipartisan, desperately needed action on the menace of climate change. Think of qualified diplomats strengthening relations with our allies and making headway in a treaty with North Korea.
No. These ideas are unthinkable. Instead, our national conversation is consumed by the antics of Paul Manafort, Roger Stone and President Trump.
Our national eye holds these men in fascination perhaps not for their misdeeds, but for their massive and unending entitlement. Clearly, U.S. District Judge T.S. Ellis III, who sentenced Manafort to not even four years in prison, worships at the same altar. At least Michael Cohen took responsibility and has clearly rediscovered his integrity.
When our grandchildren are living on a burning, flooded planet, how will they make sense of their history books, filled with this inane drivel?
Wendy Blais, North Hills
..
To the editor: I taught kindergarten for more than 30 years. It was my job to teach the curriculum, but I also taught values like sharing, honesty and safety.
I loved talking about how wonderful it was to live in a country where we can all become whatever we want to be, where there's fairness and equal opportunity for everyone. I would give examples of this.
If I was in the classroom today, I couldn't teach the same values. As the Manafort sentence shows, fairness and equal treatment don't seem to play important roles. How sad it is to raise our children in this type of environment.
Mimi Steinberger, Woodland Hills
Follow the Opinion section on Twitter @latimesopinion and Facebook
---
A cure for the common opinion
Get thought-provoking perspectives with our weekly newsletter.
You may occasionally receive promotional content from the Los Angeles Times.