Readers React: The British roots of Pelosi's State of the Union prerogative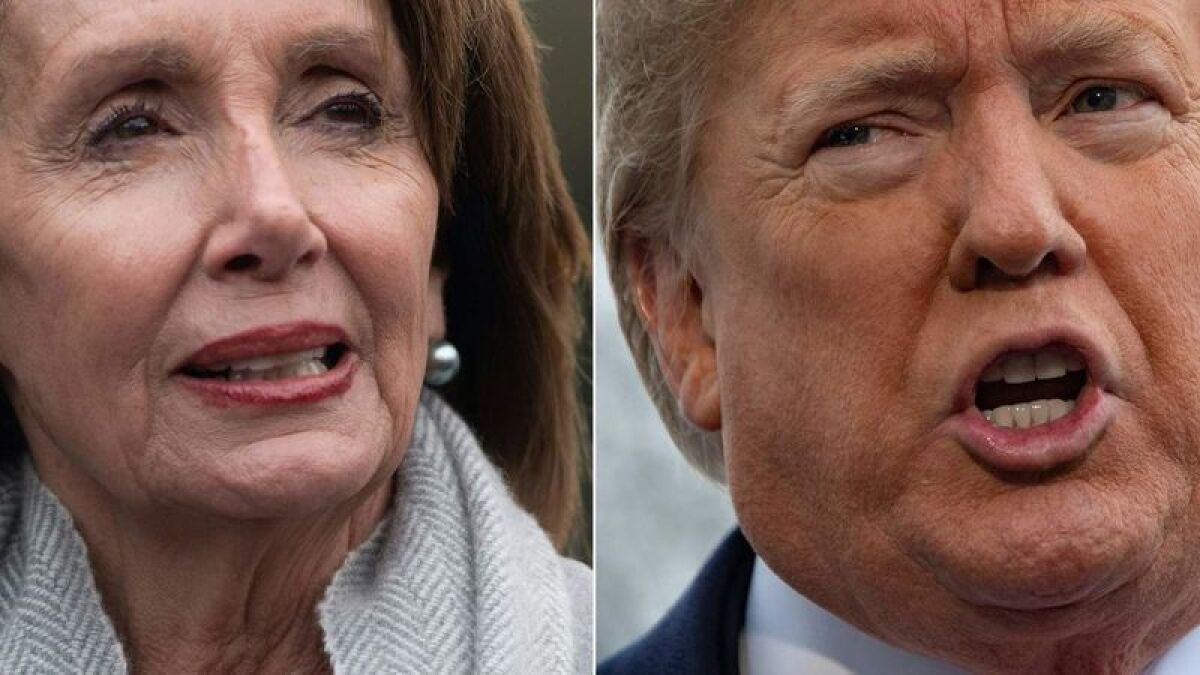 To the editor: Nearly 400 years ago, the British monarch was informed that if he wanted to enter the people's house, also known as the House of Commons, then he must knock on the door to ask for admittance.
To this day, the queen (or king) must rap on the door of Parliament and request permission to enter in order to address the people's representatives.
Now, there's a dispute between President Trump and House Speaker Nancy Pelosi (D-San Francisco) over the State of the Union address. I say, fight on, Speaker Pelosi — let this president learn his place in this democracy.
Zena Thorpe, Chatsworth
..
To the editor: I do not see the need for Trump to deliver a State of the Union address. With the government partially shut down, isn't the state of our nation obvious?
Scott McCarty, Ventura
Follow the Opinion section on Twitter @latimesopinion and Facebook
---
Life is stressful. Our weekly mental wellness newsletter can help.
You may occasionally receive promotional content from the Los Angeles Times.