Readers React: The slaughter of innocent Syrians and world leaders' dithering is our 'never forget' moment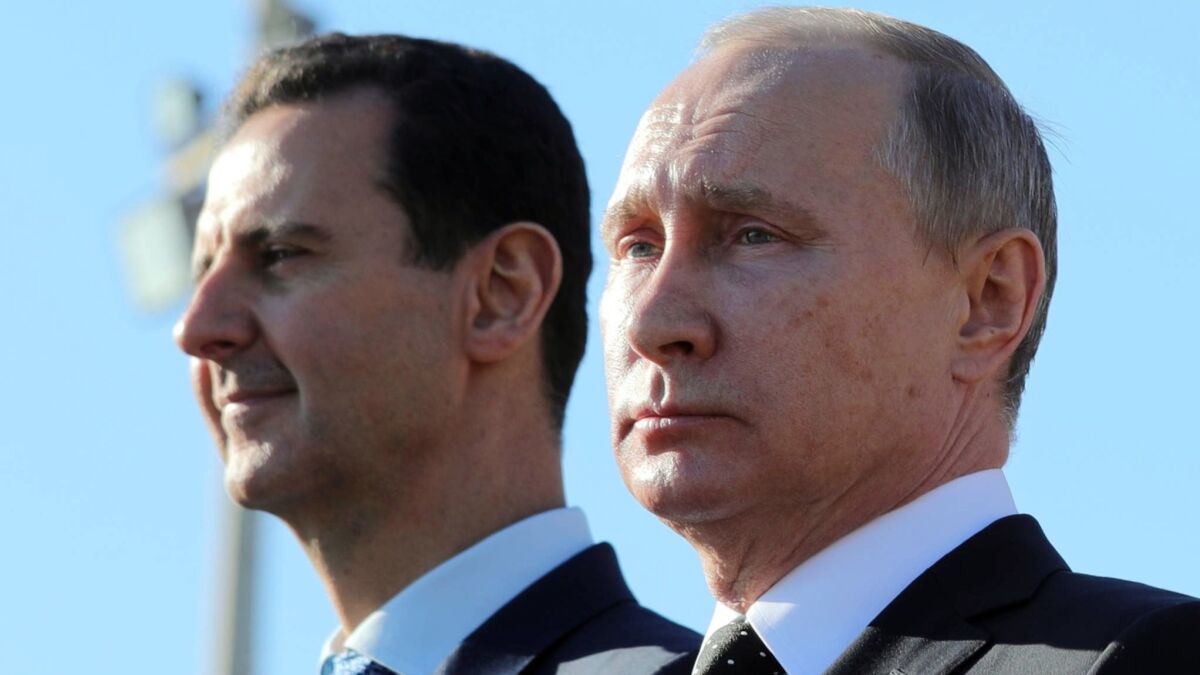 To the editor: As President Trump and other world leaders discuss the horrific "suspected" chemical attack by Syrian leader Bashar Assad on his own people, they seem to lose sight of the fact that more than half a million human beings have been killed or maimed in that country's civil war. ("Trump will launch a missile strike against Syria and declare the mission a success. Don't believe it," Opinion, April 12)
How much more horror can Assad and his compatriot, Russian President Vladimir Putin, get away with? How many years of United Nations debate is permissible while watching in real time the genocide of Assad's countrymen to ensure his regime's continued power and Putin's hold on whatever is left of this devastated country? Neither Putin nor Assad has any conscience that would limit their actions.
The Jewish people resolved to "never forget" the murder of 6 million human beings. We are all witnesses to this genocide and should vow now to never forget.
Barbara Porter, Palm Desert
..
To the editor: Putin and Assad are both evil men, and they don't seem to care about whom they harm. The world needs to embargo all trade and relief to these countries and any that do business with them.
The world gave rise to Hitler by appeasing him, and the world must not make that mistake again. Start first with extreme economic sanctions; hopefully this will work short of war. If that doesn't bring Putin and Assad to their senses, then Russia will have to be fought.
It's a pity that the only thing dictators understand is war. Didn't World War II teach us anything about this?
Hundreds of thousands of people have been killed in Syria so far, and we still hope these leaders will come to the table for peace. What kind of idiocy is this?
Chet Chebegia, San Marcos
..
To the editor: A military strike on Syria would violate both the Constitution and the War Powers Resolution of 1973. Trump's strike on Syria in April 2017 was not authorized by Congress.
In the wake of House Speaker Paul Ryan's decision to retire, it is up to the Senate majority leader to notify Trump that 48 hours' notice of intent to strike is required, and approval by Congress must be obtained.
Last year, the U.S. launched 59 Tomahawk missiles into Syria at a cost of $3 million each, and it had no effect militarily. Bipartisan intervention by Congress is necessary to avoid a bigger conflict.
Craig Simmons, Northridge
Follow the Opinion section on Twitter @latimesopinion and Facebook
Life is stressful. Our weekly mental wellness newsletter can help.
You may occasionally receive promotional content from the Los Angeles Times.