Readers React: The media love transparency, except when it's Trump doing the declassifying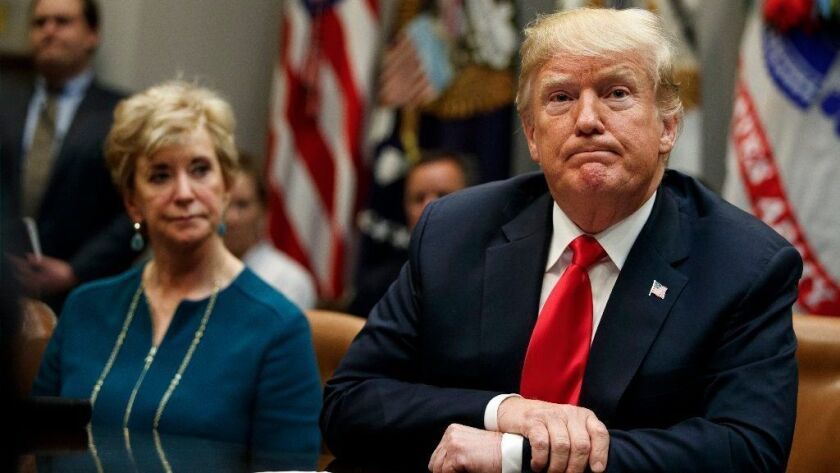 To the editor: The concerns expressed in the media over President Trump's declassification of emails and documents based on some risk of weakening national security or revealing sources and methods are laughable.
In the early 1970s, I was the certified public accountant responsible for the accounting and tax returns of the Pentagon Papers Fund and the Daniel Ellsberg Defense Fund. These organizations were set up to defend Ellsberg precisely because he provided the Pentagon Papers to the New York Times, which published them in their entirety.
Then, the media praised that act and elevated Ellsberg to hero status. Now, a president legally reveals classified information necessary to understanding truth, and the press has a fit. That's all one needs to say about the motive behind those hypocritical concerns.
Kip Dellinger, Santa Monica
..
To the editor: We have a president who has a higher regard for his own self-interest than anything else, including our national security.
In the case of his release of certain classified documents relating to the Russia investigation, Trump has put the nation at risk. His narcissistic action is purely to protect himself and reduce the chance that he will be impeached. Indeed, he seems to care little about how he may have exposed the FBI's methods.
There is, however, one silver lining to this: It further exemplifies his continuous obstruction of justice. Thus, an increasingly large majority of the populace is more likely to make sure he is held accountable.
Joseph DeVitis, Rancho Mirage
Follow the Opinion section on Twitter @latimesopinion and Facebook
---
A cure for the common opinion
Get thought-provoking perspectives with our weekly newsletter.
You may occasionally receive promotional content from the Los Angeles Times.