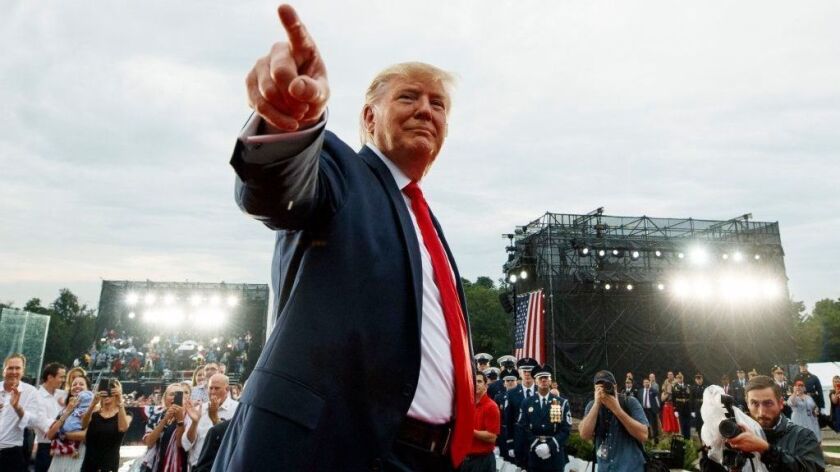 To the editor: I was wondering how columnist Virginia Heffernan was going to use President Trump's rather innocuous Fourth of July speech in Washington to attack the president.
Even though Trump did not boast about what a great president he is, Heffernan was not to be deterred.
A few tanks parked close to the Lincoln Memorial so enraged Heffernan that his presentation became "Tank Day." I don't remember her blasting our ally France when it paraded dozens of tanks up the Champs-Elysees in Paris on Bastille Day.
The truth is that Trump gave a presidential speech — not the best and not the worst. But at least he defied his haters by not promoting himself or his party on this most important holiday.
Robert Newman, West Hills
..
To the editor: I am sick and tired of Heffernan's columns. Her unceasing attacks on the president are so nasty.
She really waded into it when she wrote that Trump was "petrified" and appeared to be "firing blindly, cornered, surrounded by tanks as if he were America's enemy instead of its president." Really?
If the spectacle made Trump look scared, then Presidents Eisenhower and Kennedy must have been frightened too when they had tanks to "hide behind" during their inaugural parades. In fact, the tradition of military parades dates back to the Civil War, some with tanks after World War I.
You need a new columnist who can do something besides bash Trump every week.
Twila Hughes, Torrance
Follow the Opinion section on Twitter @latimesopinion and Facebook
---