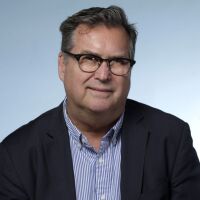 Stuart Emmrich was an assistant managing editor at the Los Angeles Times, overseeing lifestyle coverage. Before joining The Times, he was an editor at the New York Times, where he was Travel editor for five years and Styles editor for seven. Prior to that, he held senior editing positions at Dow Jones, Time Inc. and the New York Daily News. He left The Times in November 2019.
Latest From This Author
Six months. Nine short-term rentals. One suitcase. No car. How a new arrival to Los Angeles found his way home.

The evening began with a shuttle bus ride that snaked through Manhattan and Queens rush-hour traffic for almost two hours on the way to John F.

When the theme of the 2019 Met Gala — "Camp: Notes on Fashion" — was announced in the fall, there was much speculation about how exactly the celebrities who attended the event in May would embrace and interpret the idea of camp.

Sunny's Pop, the upstate New York lifestyle store created by Sunrise Ruffalo, is coming to Los Angeles.

In fall 1981, the most anticipated new musical of the Broadway season was an adaptation of the 1934 Kaufman and Hart play "Merrily We Roll Along," with lyrics and music by Stephen Sondheim, a book by a George Furth and direction by Hal Prince.

Patrick McCarthy, former editor of Women's Wear Daily and chairman of Fairchild Fashion Group, a fiercely competitive writer and editor and one of the most influential figures in fashion journalism, has died in New York.

Some of the more unexpected trends from this year's Oscars ceremony involved a color that suddenly seems everywhere; a nifty sartorial touch that had an added (and practical) benefit for its wearer; an increasingly gender-fluid fashion look among both actors and actresses; and the growing realization that "four eyes" is no longer a pejorative term.

Timothée Chalamet was definitely missed.