Senate approves bipartisan criminal justice overhaul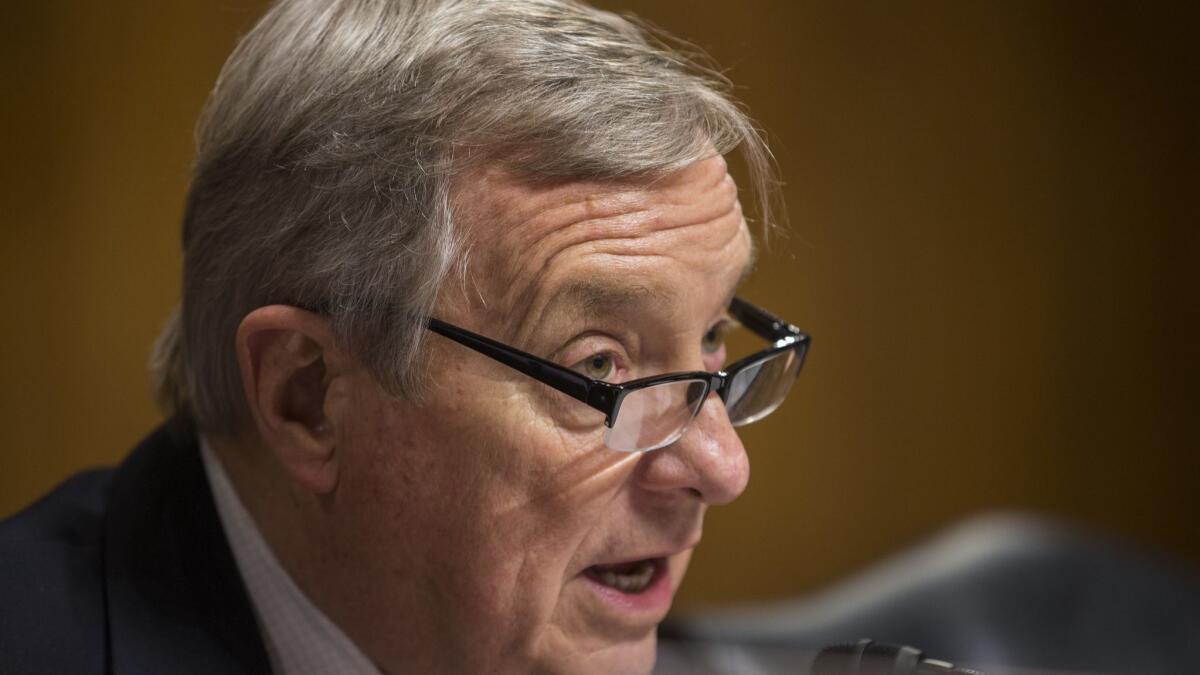 Reporting from Washington —
The Senate late Tuesday approved a bipartisan overhaul of criminal sentencing and the federal prison system, an initiative pushed by President Trump's aide and son-in-law, Jared Kushner.
The bill, approved in the Senate 87 to 12, is expected to be passed by the House and signed by the president. The 12 "no" votes were from Republicans.
Called the First Step Act, the legislation would undo some of the sentencing crackdowns of the 1990s and create programs for federal inmates to reduce recidivism.
It would allow low- and minimum-risk prisoners to earn credits for early release to reentry centers or home confinement and reduce some mandatory minimum sentences, including those imposed by so-called three-strikes laws that automatically result in life imprisonment. The bill would also allow reviews of sentences that reflect significant disparities between harsh punishments for crack cocaine use, which disproportionately involve minorities, and lesser penalties for powder cocaine.
The bill would affect only prisoners in the federal system. The vast majority of criminal cases are handled in state courts with prisoners held in state prisons, which would not be affected. Still, the change at the federal level could add momentum to efforts in many states to roll back some of the harsh sentencing laws adopted during the 1980s and 1990s, when crime rates in the U.S. were much higher than they are now.
Sen. Charles E. Grassley (R-Iowa), the Senate Judiciary Committee chairman, worked on the bill and called it an "overwhelmingly bipartisan piece of legislation that is going to be the first major change in criminal justice legislation since the Clinton era."
Both Republicans and Democrats who worked on the bill credited Kushner for his efforts.
Critics of the bill, including Sen. Tom Cotton (R-Ark.), argued that it was a dangerous proposal that would allow violent criminals to be released early from prison.
jennifer.haberkorn@latimes.com
Get our Essential Politics newsletter
The latest news, analysis and insights from our politics team.
You may occasionally receive promotional content from the Los Angeles Times.