California tribes give U.S. Senate race the cold shoulder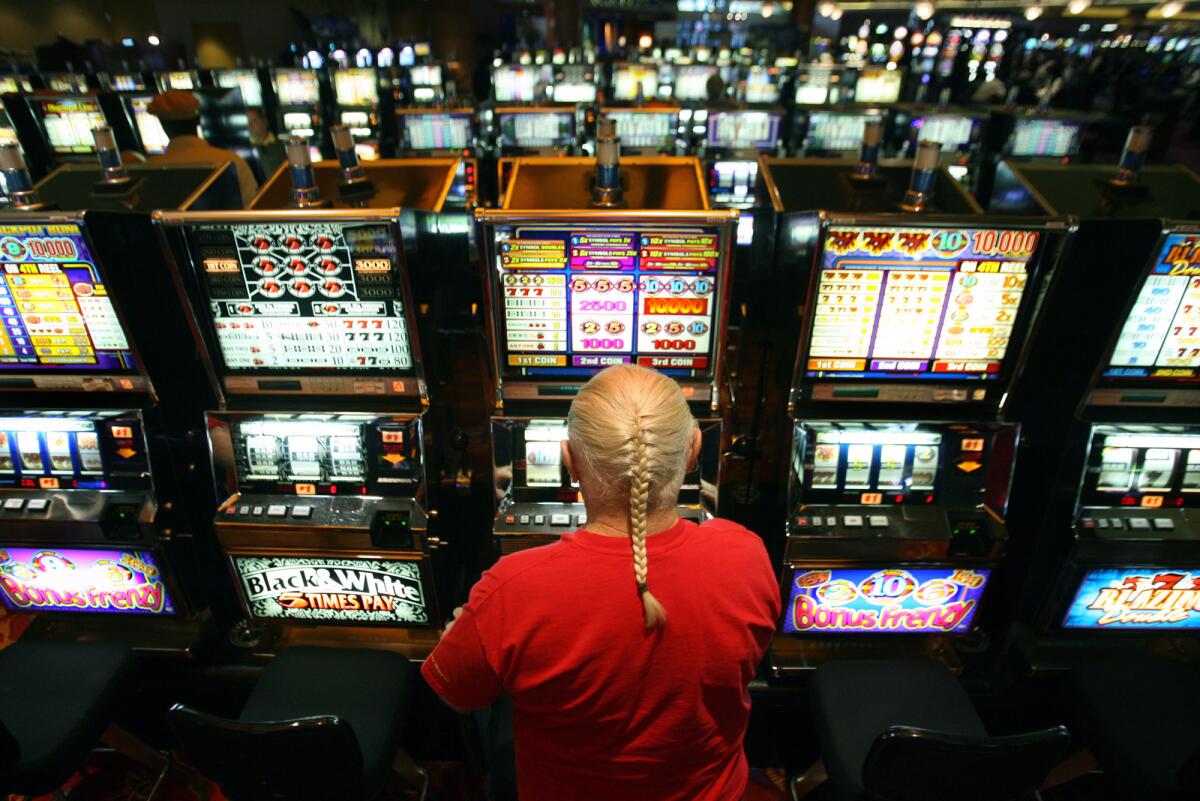 Reporting from Sacramento —
California's Native American tribes have doled out millions to political groups and candidates running for every office from county supervisor to president this campaign season. But they have been noticeably absent from fundraising when it comes to the state's U.S. Senate race.
State Atty. Gen. Kamala Harris and Rep. Loretta Sanchez received generous tribal support in previous runs for office, but many former contributors have watched from the sidelines as the two Democrats duke it out to succeed retiring Sen. Barbara Boxer.

For the record:
2:35 p.m. June 22, 2016In an earlier version of this article, Steve Stallings was identified as chairman of the Rincon Band of Luiseño Indians. Stallings is a council member of the group.
While some tribes might have decided to hold on to their money until last week's primary election was over, as many wealthy Californians have done, one prominent Native American leader said it could also be a reflection of their displeasure over Harris' record on issues that affect lucrative tribal casinos.
At the same time, Sanchez had to recover from her embarrassing "war cry" gaffe in 2015, when she made a ululating sound when describing the difference between Native Americans and Indian Americans, and is facing an uphill battle to defeat Harris in the November general election.
"My guys are like, let's just sit out of it," said Sacramento lobbyist Jerome Encinas, who represents a handful of tribes in the state.
The impact on the Senate campaign has been easy to detect. Harris received more than $110,000 combined from at least 11 California tribes during her 2010 and 2014 campaigns for state attorney general. Since launching her Senate campaign in January 2015, she's received $13,500 from three tribes, according to the most recently available campaign finance reports.
Sanchez collected a more modest sum — around $21,000 — from five tribes during her congressional reelection campaigns during that same time period, and picked up just over $8,000 in donations from two tribes for her Senate bid.
Some of the most politically active and influential tribes in the state, all of which have successful casinos, have taken a pass.
The Pechanga Band of Luiseño Indians in Temecula and the Morongo Band of Cahuilla Mission Indians in Banning, which have each forked over at least $400,000 to federal candidates and political groups in the 2015-16 election season, haven't given a dime to Harris or Sanchez. The Sycuan Band of the Kumeyaay Nation in El Cajon and the Agua Caliente Band of Cahuilla Indians in Palm Springs each made more than $300,000 in federal political donations this season. California's top-two Senate candidates didn't see any of it.
The only tribe to give to Harris and Sanchez thus far has been the San Manuel Band of Mission Indians in Highland, which contributed the maximum amount allowed — $2,700 for the primary election and $2,700 for the general election — to each candidate.
Steve Stallings, a council member of the Rincon Band of Luiseño Indians northeast of Escondido, criticized Harris for not doing enough to crack down on gambling violations at card rooms and for failing to take a stand against daily fantasy sports betting websites — both of which compete for California gamblers. He said that doing so might create powerful political enemies that would cause turbulence for Harris' Senate bid.
"She's just failed to take positions on some critical issues … and that causes alarm," Stallings said. "Unfortunately, what it looks like is politics."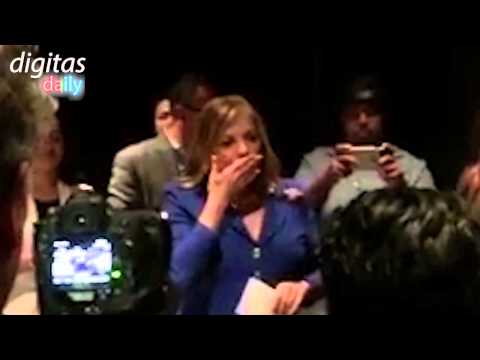 Stallings is chairman of the California Nations Indian Gaming Assn., which represents 33 tribes in the state and includes 23 that operate casinos. He also criticized Harris as being "inaccessible" and unwilling to meet with him and other tribal leaders to discuss their concerns. During Harris' first term as attorney general, several tribes also complained about her office's opposing federal applications to add acreage to their tribal lands, although those state actions were taken at the direction of Gov. Jerry Brown's administration.
All of those issues might be factors in the lack of political support by the tribes, Stallings said. Still, he expects California Native American leaders to "come down on one side or the other" in the Senate race over the next few months.
Representatives for the attorney general said the criticisms were off the mark, adding that Harris has met personally with at least six tribes over the past two years alone, not including the many others she visited on campaign stops.
"California's sovereign Indian nations make up an important part of the fabric of our state, and I'm proud of the work our California Department of Justice has done to lift up Native American communities," Harris said in a statement. "In the months and years ahead, I look forward to continuing that important work with tribal leaders and earning the support of tribal communities throughout California."
Harris also pushed back on criticism that her agency has failed to police card rooms. David Beltran, spokesman for the attorney general's office, said the agency has filed 21 formal accusations against card rooms, owners and employees, including one case that led to $13.67 million in penalties. Card rooms charge patrons a fee to play poker and other casino-style card games but are prohibited from having a financial stake in the outcome of a game.
Harris' office declined to address calls for the agency to shut down daily fantasy sports betting operations, such as the popular websites FanDuel and DraftKings.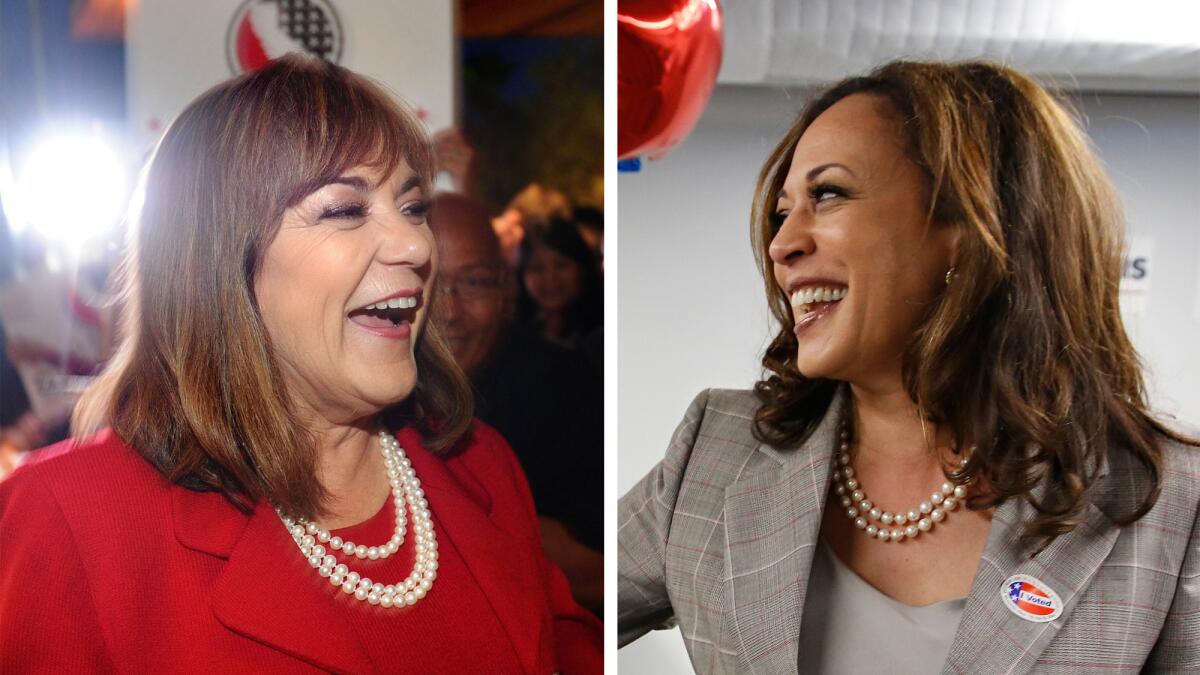 State lawmakers are considering legislation to legalize and regulate daily fantasy sports betting. The tribes argue that those gambling enterprises are illegal under the state Constitution, which grants Native American tribes the exclusive ability to open casinos offering slot machines and certain games on their tribal lands, contingent on the approval of the governor, Legislature and federal government. Stallings and other leaders want the attorney general to shut down those fantasy sports operations, actions already taken or being considered by attorney generals in New York, Nevada and other states.
Beltran said the agency cannot comment on the fantasy sports issue because it may involve "potential investigations."
Election 2016 | California politics news feed | Sign up for the newsletter
Kenneth Kahn, chairman of the Santa Ynez Band of Chumash Indians in Santa Barbara County, said his tribe is comfortable with the overall job Harris has done on gaming and other issues that affect Native Americans. The Santa Ynez Band supported her runs for attorney general and contributed $5,400 to her Senate run. Still, Kahn would like to see Harris get tougher on card rooms.
"We're not going to agree with our elected representatives on every issue," Kahn said.
Kahn praised Sanchez's record in Congress on tribal issues, even despite her misstep last year. At the California Democratic Party convention in May 2015, Sanchez was speaking to party activists when she tapped her hand to her mouth in imitation of a Native American "war cry." She quickly apologized.
Kahn, Stallings and other tribal leaders said that the gaffe was offensive but that they considered Sanchez's apology to be sincere. They praised her record on tribal issues in Congress.
"I think both candidates work very hard and they've done a lot for the communities they represent," Kahn said.
The Sanchez campaign noted that the congresswoman supported legislation to establish water rights and provide increased transportation funding for tribes. Sanchez also voted for legislation to exempt tribal casinos from a federal labor law allowing employees to unionize, siding with Republicans despite fierce opposition from labor.
"For the last 20 years, Loretta Sanchez has developed a strong relationship with Native American Tribes," said her campaign spokesman, Luis Vizcaino, in an email. "She has supported funding that strengthens Tribes on issues of economic development, education, infrastructure investment, access to health care and national sovereignty."
Twitter: @philwillon
ALSO
Kamala Harris strengthened, Loretta Sanchez weak as general election begins, new poll finds
These California mega-donors haven't given a penny in the U.S. Senate race
Bill legalizing fantasy sports websites in California makes it out of state Assembly
Trump's art of the deal with Native Americans: Racial insults or flattery, whichever was good for business
Get our Essential Politics newsletter
The latest news, analysis and insights from our politics team.
You may occasionally receive promotional content from the Los Angeles Times.