Chargers' defense seems to improve every week under new coordinator Gus Bradley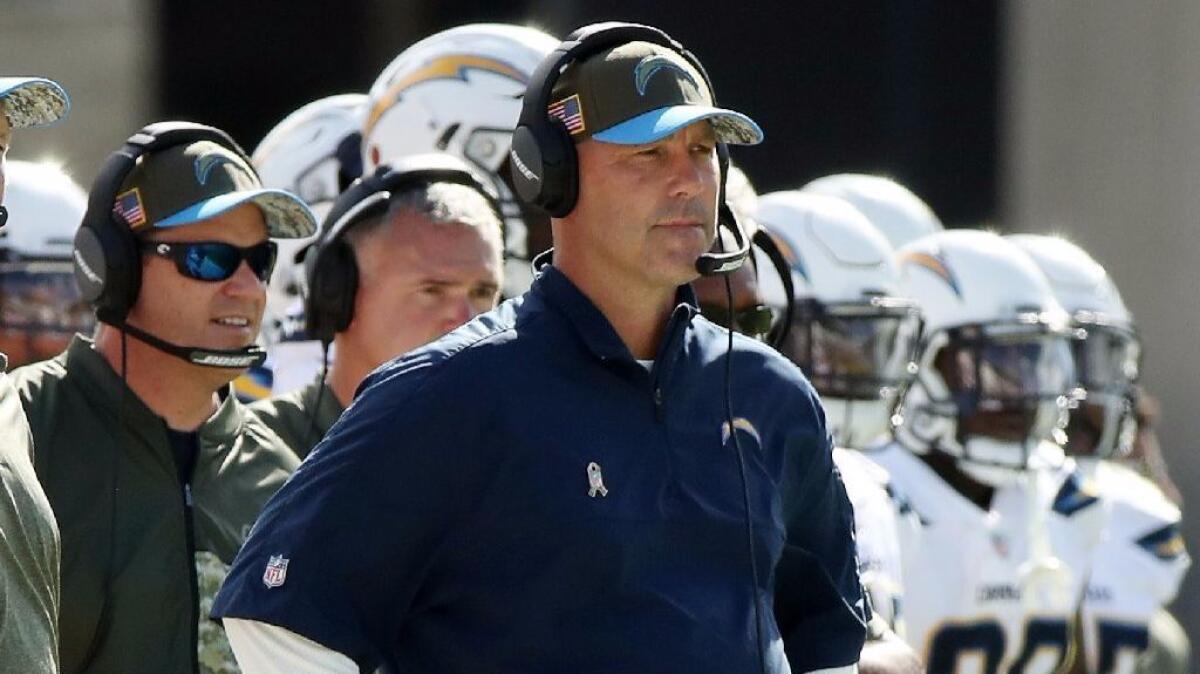 The Jacksonville Jaguars' defense has been stellar, overcoming mediocre quarterback play to rise near the top of the AFC. The Minnesota Vikings' defense has been almost as good, helping cover for an offense that lost its top choice at quarterback and running back. And the Baltimore Ravens' defense is continuing its long legacy of being one of the NFL's stingiest.
But fourth on the list of the toughest defenses to score against is the Chargers, a surging group led by Gus Bradley that's allowed only one team to score more than 21 points since Oct. 8. That Buffalo Bills team managed just 24 points on a whopping 13 offensive possessions.
It's quite a boost for Bradley's resume, especially after going 14-48 over four seasons as head coach in Jacksonville.
"We're fortunate to have him on the staff for the time we're going to have him," Chargers coach Anthony Lynn said, "because he'll probably be a head coach again real soon."
You'd think that would be Bradley's focus — succeed with the Chargers in the short term before graduating to a second chance at running a team — but that's not his motivation. Not one bit.
"I'd be a terrible guy to talk to about goal-setting. I just don't do it so much," Bradley said. "I don't waste time on that stuff. Right now, I'm really enjoying it. We have a great group."
Bradley's energy — and there's a lot of it — is fully invested in his current situation, one where he has grown as a coach while working with a roster that has shown some flexibility and adaptability.
"I enjoy the players," he said. "The players have been unbelievable. You come in and you're changing a whole system, moving guys around … they've never blinked. … It's refreshing."
It has been an evolution for Bradley and his players as they try to figure what works best. He took the job on Lynn's staff with personal ideas and principles, and had to figure how best to use the team's talent.
"It's forced me to be a little more open minded. … What I've learned, flexibility and utilizing guys' skill sets are so important," Bradley said Thursday. "Although we have a system, we've added some things we felt like would be good based on our personnel. And it's been effective for us. You just have to keep an open mind and realize every situation is different."
The best example is when the Chargers are defending formations with three or more receivers. About a third of a way into the season, Bradley began using safety Adrian Phillips as the second linebacker instead of Jatavis Brown.
The changes have left an impression on one of their opponents Sunday, Washington quarterback Kirk Cousins.
"They seem to be playing as a good, cohesive unit," Cousins said. "And when you communicate well and you're well-prepared, usually it leads to good results, and that's what they've shown in the last few weeks."
It might've taken time, but the Chargers are comfortable. The coordinator is comfortable. And they're enjoying the moment.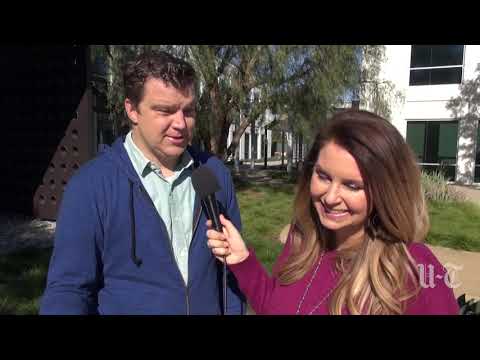 After starting the season 0-4, the Chargers are in a (gasp!) playoff push. Beat writer Dan Woike joins Annie Heilbrunn to discuss the remaining four games, which kicks off against the Redskins at the StubHub Center Sunday.
"It was definitely a little bit of an adjustment. Gus makes it easy because he's a good guy to play under," defensive end Joey Bosa said. "I think by the time the season rolls around you should probably have a pretty good grasp of what you're doing defensively, but I can definitely see it took a few weeks to get comfortable playing together like that. I think we definitely have the hang of it now. "
Etc.
Washington offensive tackle Trent Williams missed practice for the second straight time, which would be a massive blow to the team's ability to block Bosa and Melvin Ingram. … Chargers wide receiver Mike Williams participated on a limited basis in his second straight practice, his knee in a brace. … Phillips (hamstring), defensive lineman Corey Liuget (toe) and cornerback Casey Hayward (hamstring) also were limited again Thursday.
Twitter: @DanWoikeSports
Get the latest on L.A.'s teams in the daily Sports Report newsletter.
You may occasionally receive promotional content from the Los Angeles Times.