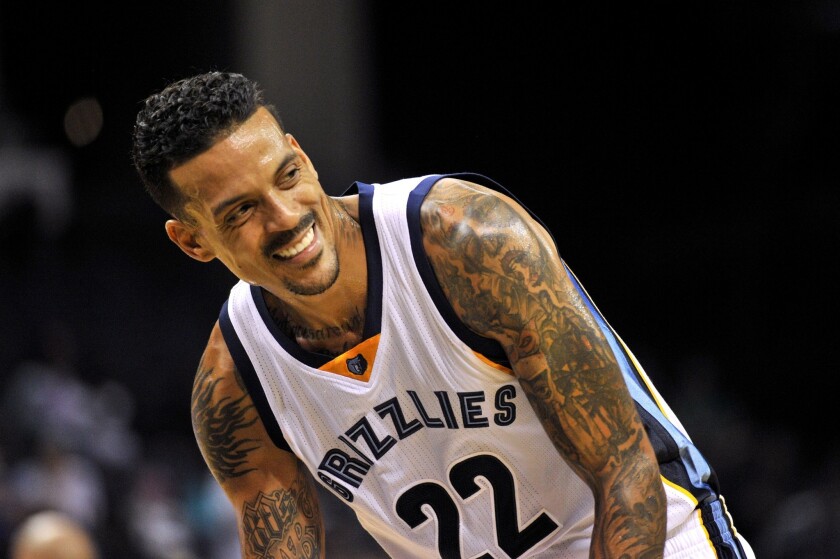 The Memphis Grizzlies' Matt Barnes took to Instagram on Saturday to say that his comments on Clippers Coach Doc Rivers were "twisted" in a story on NBA.com.
In the story, Barnes was quoted saying that he and Rivers "never saw eye to eye" and that Rivers "couldn't wait to get rid of me." He also said that he couldn't wait to play the Clippers on Nov. 9 so he could go up against his former coach.
Wrote Barnes on Instagram:
"I guess I shouldn't be surprised anymore when my interview or events in my life are taken & twisted up to make me look like an ...
"So this recent article about me "hating Doc Rivers" is no different...I did say "Doc & I never saw eye to eye", which was the truth & I also said "he couldn't wait to get me outa there" which was the truth...But I also said theres "No Hard Feelings" this is a BUSINESS & Doc did wat he felt was necessary to better his team!
"Not one time did I say "I hate Doc or the Clippers organization"..It's actually the opposite!! I have nothing but gratitude and appreciation for the franchise that I had a "small part" in help turning around! I did say "I can't wait to play the Clippers & Doc Rivers" because I am a competitor & even tho I love my former clip teammates, when that ball goes up Nov 9th for that next 48mins we are enemies!!
"It's just funny how EVERYTHING that comes out about me is half the truth or ... none of the truth..! The few people in the media that try & paint this negative picture of me you are doing a good job, "hats off to you" but my friends family & teammates know me & the truth & I guess that'll have to do! "Just like I drove 95miles from Santa Barbra to LA" lol smh"
Barnes, 35, had a successful 2014-15 season with the Clippers, averaging 10.1 points, four rebounds, 1.5 assists and a career-high 29.9 minutes a game and shooting 44.4% from the field. He also shot 36.2% from beyond the three-point line.
In June, the Clippers traded Barnes and Spencer Hawes to the Charlotte Hornets in exchange for Lance Stephenson. The Memphis Grizzlies then acquired Barnes from the Hornets in exchange for Luke Ridnour in late June.
---