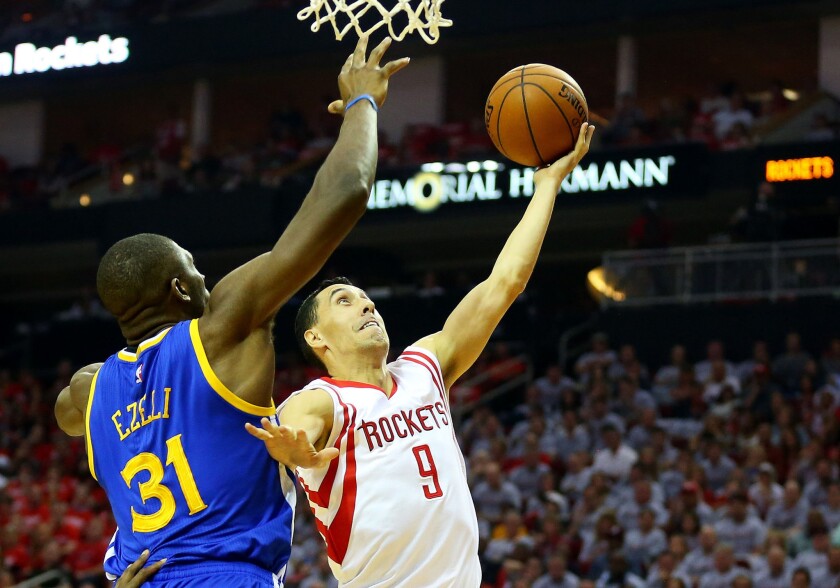 The Clippers reached an agreement Wednesday with free-agent point guard Pablo Prigioni on a one-year, veteran's minimum contract.
Prigioni was recently waived by the Denver Nuggets after they acquired him in a trade with the Houston Rockets involving Ty Lawson, and he became a free agent after clearing waivers.
Prigioni helped the Rockets beat the Clippers last season in the Western Conference semifinals in seven games and joins former Rockets teammate Josh Smith with his new team.
The addition of Prigioni gives the Clippers 15 players under contract for next season, the maximum under NBA rules, though forward Jordan Hamilton's contract is not guaranteed.
The 38-year-old Prigioni split last season with Houston and the New York Knicks. He averaged 4.1 points, 2.6 assists and 1.2 steals in 18 minutes over 67 games.
---