Clippers to sign Dahntay Jones for remainder of season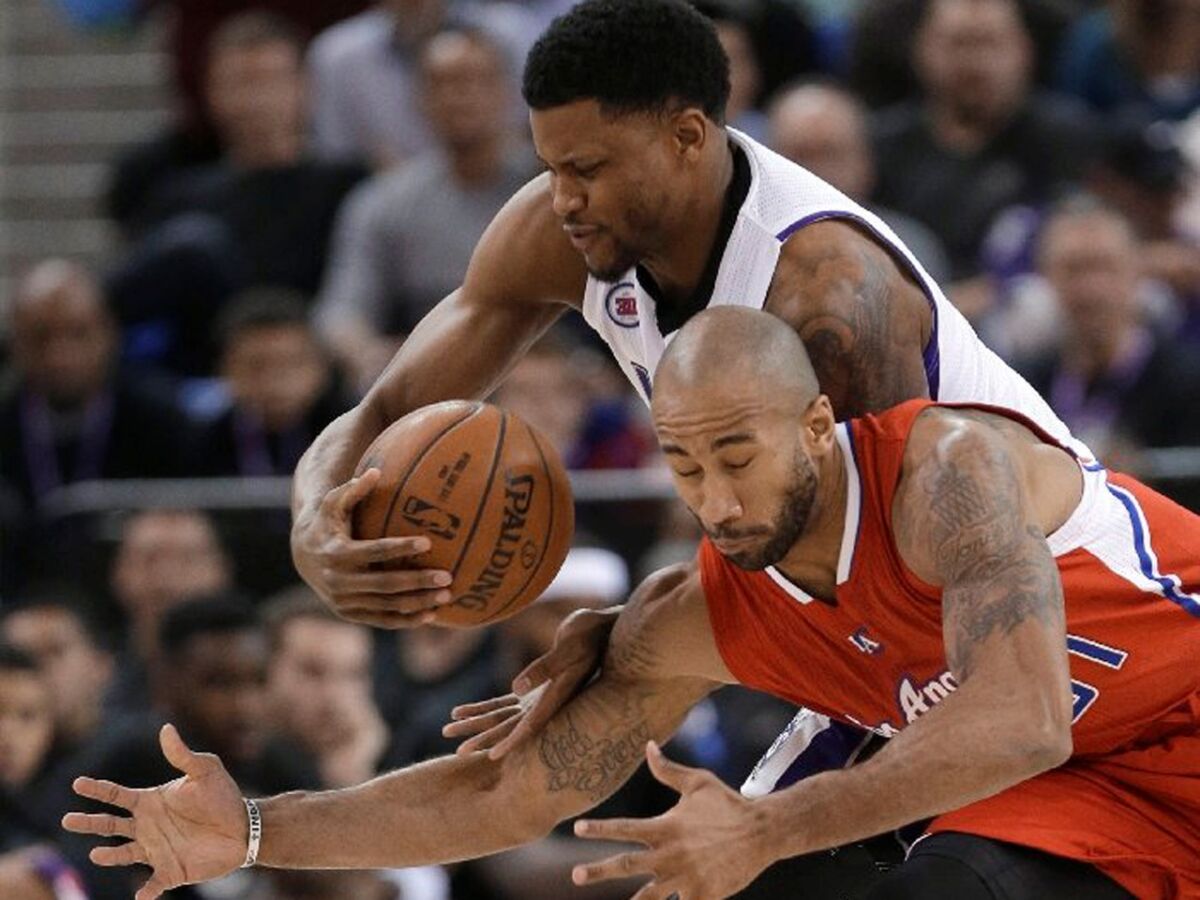 Reporting from New York —
Doc Rivers allowed reporters to tell Dahntay Jones the good news: The Clippers were going to sign him for the rest of the season.
"That's the first word I've heard of it," Jones said Monday as reporters gathered around him inside the Clippers' locker room, "and I'm happy."
A joyful demeanor has been a constant for Jones, one of the biggest reasons the Clippers will keep him after his second 10-day contract expires Tuesday. He has become the team's head cheerleader, usually the first to rise from the bench to applaud highlight plays or provide encouragement.
"Just bring spirit to a bench that seemed a little dead and disinterested at times," Jones said of his primary role, "but it's just what I've done all my career, even in the D-League. I'm cheering my teammates on, I want the best for them, I'm trying to help them out as much as possible and bring an atmosphere on the bench that's conducive to winning."
Jones has made a minimal impact on the court, appearing in nine games and scoring four points in 31 minutes. But there is one number that has made him indispensable: The Clippers are 8-3 since his arrival after their 102-100 loss to the Brooklyn Nets at the Barclays Center on Monday.
Rivers said he hoped Jones could contribute more, relaying the story of Sam Cassell scoring 13 points in a playoff game against Atlanta in 2008 after Rivers and the Boston Celtics signed him late that season. Jones made a nice play near the end of the third quarter Monday when he stepped in front of the Nets' Deron Williams and drew a charge.
"It could be one stop, it could be one thing," Rivers said of Jones' impact, "so you just don't know."
Road beef
Rivers acknowledged being frustrated that the Clippers' eight-game Grammy Awards trip was twice as long as that of the Lakers, who had to vacate their home arena for only four games because of the Feb. 8 event at Staples Center.
The Kings also had to leave for only five games.
"I do take note that the other teams have a shorter trip than us but they use the same building," Rivers said. "That does not go unnoticed."
Welcome back
Clippers assistant coach Lawrence Frank returned to the Barclays Center for the first time since the Nets bought out his contract after removing him from then-Coach Jason Kidd's bench last season and assigning him to compile daily reports.
"It was handled very smoothly, if I remember correctly," deadpanned Rivers, who does not allow his assistants to speak with the media. "I'm sure some guys had some wisecracks for him today on the bus."
Twitter: @latbbolch
Get our high school sports newsletter
Prep Rally is devoted to the SoCal high school sports experience, bringing you scores, stories and a behind-the-scenes look at what makes prep sports so popular.
You may occasionally receive promotional content from the Los Angeles Times.