Dodgers' Juan Uribe, and his 11-game hitting streak, sit again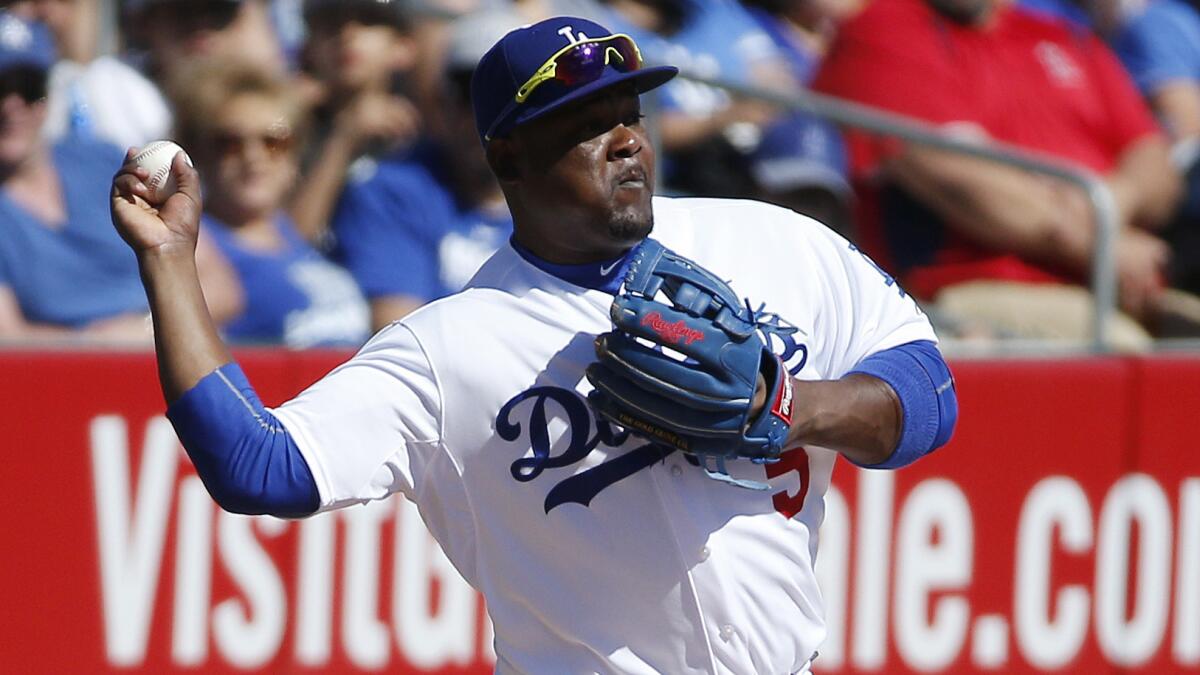 Dodgers third baseman Juan Uribe has an 11-game hitting streak. He also had a seat on the bench Saturday against the Arizona Diamondbacks, for the second consecutive day.
Justin Turner, who hit a home run and struck out twice as the Dodgers' third baseman Friday, started at the position again Saturday.
Uribe is batting .278, with three extra-base hits in 54 at-bats. Turner is batting .270, with five extra-base hits in 37 at-bats.
Uribe said he is not injured.
"He's fine," Dodgers Manager Don Mattingly said. "He's probably mad as hell."
Mattingly said he is trying to make sure Uribe, Turner, third baseman/left fielder Alex Guerrero and outfielder Scott Van Slyke all get at-bats as long as each is hitting well.
"The challenge of that is something I like," Mattingly said. "I don't necessarily like having to have all the conversations [with the affected players]."
Mattingly said Uribe would start Sunday and said the 36-year-old has not lost his job.
"It's pretty much, 'Juan's our guy.' That's the way I look at it," Mattingly said. "Everybody else mixes in after that."
Get our Dodgers Dugout newsletter for insights, news and much more.
You may occasionally receive promotional content from the Los Angeles Times.