Time Warner Cable, DirecTV need help to work out Dodgers TV deal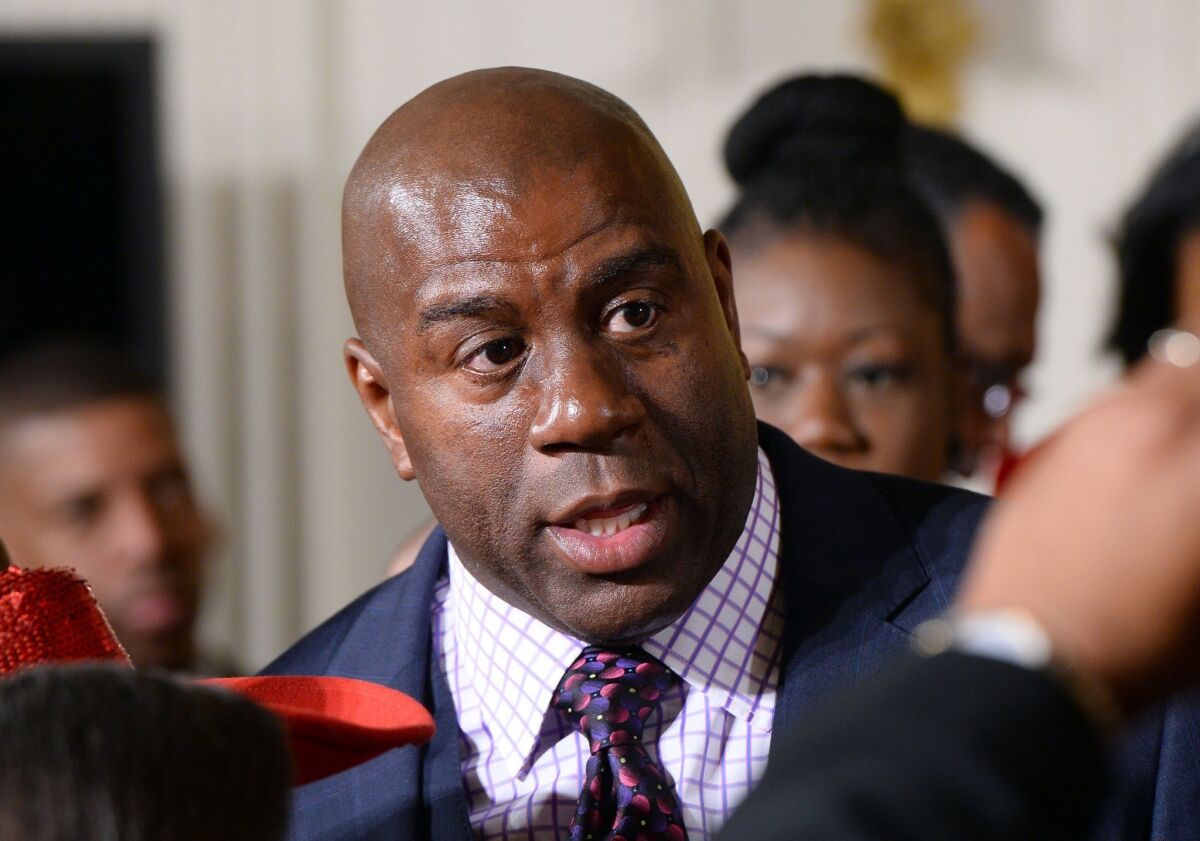 The Dodgers play host to the Colorado Rockies on Friday, exactly two months after the launch of SportsNet LA. At this rate, there will be nothing to celebrate. For far too many fans, there will be no game to see.
Vin Scully does not get SportsNet LA in his home. Peter O'Malley does not. Fred Claire does not.
Claire was the general manager the last time the Dodgers won the World Series, in 1988. That was the year a cable television outfit called the Z Channel carried 35 Dodgers home games.
If you are in the vast majority of fans without Time Warner Cable, good luck getting anywhere close to that many home games on your television this year, more than a quarter-century later. This is not progress. This is an embarrassment to the Dodgers, and to the city of Los Angeles.
No one roots for a cable or satellite company. This is an outrage to the fans who just want to see their team, and who have less than zero interest in the public finger-pointing between TWC and DirecTV.
Just check Magic Johnson's Twitter feed, which lights up with complaints every time the Dodgers co-owner tweets about his baseball team. When Johnson recently tweeted that he was "looking forward to watching my Dodgers play" on TV, fans quickly reminded him they would look forward to watching too, if only they could.
"Don't mind me," read one reply. "I'm just sitting here in a blackout missing all the action."
Johnson said he does not read his Twitter replies to get a sense of fan anger.
"I don't have to," he said. "I'm everywhere in the community. I get it every day. When I'm working out, I get it.
"People are fascinated with this team, especially when the Lakers are going down and we are going up. They look at us as the hope for a city."
Dodgers President Stan Kasten acknowledged that he has told fans he expects DirecTV to hold out all season.
"It's an issue that consumes us every day," Kasten said. "We are doing all that we can behind the scenes to help Time Warner and get this into as many homes as possible. I have to be honest: there are not a lot of things we can do."
TWC, not the Dodgers, has the responsibility to make deals with other cable and satellite providers. TWC owes the Dodgers so much money — $8.35 billion over 25 years — that there is little to no room to cut the asking price for SportsNet LA without taking a huge financial hit.
The Dodgers are not about to take less money from TWC — their take after revenue sharing with Major League Baseball is believed to be close to $5.5 billion, although they could keep more as the years go on — and the new owners have invested heavily into the team and Dodger Stadium.
When TWC launched the Lakers channel two years ago, the smaller providers got on board first — Charter, Cox, AT&T U-Verse, Verizon Fios — and DirecTV soon followed. This time, the smaller providers appear content to let DirecTV fight the battle, and that means DirecTV need not risk losing subscribers in areas where TWC is not available.
If you take DirecTV at its word, that it is holding out for a more reasonable financial deal, then there should be room to resolve the dispute.
"It's easy to compromise on dollars and cents," one sports industry insider said. "If it's philosophical, that's tougher to solve."
If DirecTV is using the Dodgers to draw its line in the sand against the proliferation of high-cost sports channels, this could be a long-term blackout. After all, how much more should local viewers pay for sports that have expanded from two cable channels to FS West, Prime Ticket, SportsNet LA, TWC SportsNet and the Pac-12 Networks?
Yet, DirecTV knows full well that its proposed solution — let the fans who want the Dodgers channel pay for it — is a non-starter.
There are about 1.5 million TWC households in the Los Angeles market. The average Dodgers game on SportsNet LA so far has attracted about 50,000 viewers, with a high of 93,000. If TWC wished to charge all customers $5 per month for SportsNet LA, the a la carte charge for a channel watched by such a small fraction of customers would be higher, much, much higher.
That relatively low level of viewership might indicate why Mayor Eric Garcetti has stayed out of this mess, but the Dodgers' on-field success and record attendance last season should persuade him to get involved. A spokesman for Garcetti told Times columnist Chris Erskine that the mayor has no legal authority to intervene. In any case, Garcetti would risk political capital if he fails to succeed.
That should not stop Garcetti from summoning executives from the Dodgers, DirecTV and TWC to his office and cajoling them toward a settlement, whatever it might be. When New Yorkers went two years without their Yankees on the new YES Network, the mayor, governor and attorney general all worked to broker a deal.
"You shouldn't underestimate the bully pulpit," said Leo Hindery, at the time the chief executive of the YES Network.
Dodgers fans might have boycotted home games toward the end of Frank McCourt's troubled reign, but they returned under new ownership, quickly and happily. It is difficult to imagine even a prolonged blackout irreparably damaging the Dodgers.
"I think the Dodgers brand is way bigger than one screw-up," one major league executive said.
In the meantime, cable and satellite providers other than TWC are offering discounts and goodies to subscribers complaining about the unavailability of the Dodgers, so be sure to call and get yours. The Dodgers have not said what gestures they might offer to fans inconvenienced by the blackout.
"We're hoping it gets over with," Johnson said.
Come to think of it, Johnson might be able to help. Can you imagine a glowering 6-foot-10 owner locking executives from TWC and DirecTV in a room, then looking down and demanding they get a deal done?
"I would love to do that," Johnson said. "If this thing isn't over soon, I'm taking your advice, for these fans."
Twitter: @BillShaikin
Get our Dodgers Dugout newsletter for insights, news and much more.
You may occasionally receive promotional content from the Los Angeles Times.