Column: Eleven ideas to help LAUSD sports programs prosper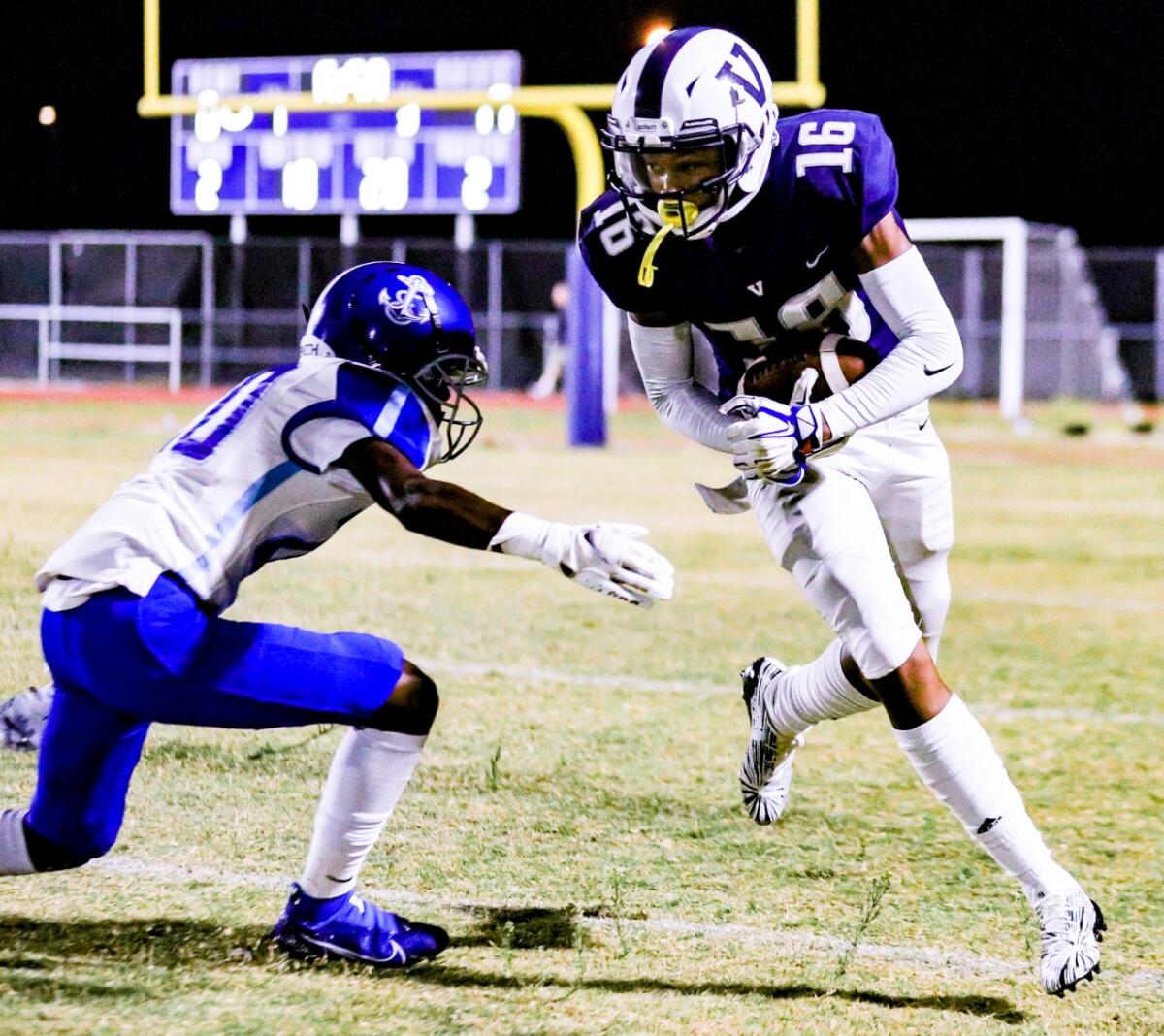 Classes resume this week in the Los Angeles Unified School District following the three-week winter break.
After sitting on a beach reading my favorite Michael Connelly book to refresh my mind, let me offer 11 ideas how to improve the district's sports programs:
Create an ambassador program. Teams should empower and give responsibility to individuals with great personalities and people skills to go out into the student body and invite shy freshmen classmates to become involved with sports, whether as a participant or helper. The level of participation has been dropping, and it's time to show you can have fun playing high school sports, make new friends and uncover new interests. For seniors and others, this can be their chance to demonstrate skills they'll need in the workplace, whether selling themselves or learning to speak in front of an audience.
Establish a mentorship program for coaches. There are top programs in the Southern Section and elsewhere willing to open up and invite others to watch practices, attend meetings and discuss strategies and philosophies. Go watch a practice and compare notes. Take a day off to grow in the offseason and see if someone has a good idea that can help another program.
Principals need to support coaches who are focused on developing student-athletes first. It's time for coaches to stop solely catering to the players who might be future Division 1 athletes and start paying equal attention to the future doctors, lawyers and entrepreneurs in their programs. They're playing for the experience and the lessons learned and deserve full attention, too. They might actually end up being better alumni than the so-called D1 athlete.
Stop making decisions based on who might leave. Stop worrying about the kid who might leave the team because a parent wants more playing time or more championships. Your job is to do the best with what you have. Every moment spent worrying about a kid who isn't happy is a waste of time and depriving others of receiving instruction. If he or she goes, so long. Just know you did your best to welcome, nurture and develop. If parents can't see it because a private coach gave them a ridiculous expectation, say good luck and focus on what you can control.
Speaking of what coaches can control — start finding ways to help players. It is your responsibility. It involves contacting college coaches or media when you believe someone has accomplished something impressive. Don't follow the uninformed people who think there's a bias. That's a bad excuse for inaction. Where there's a cellphone there's a way to email. Post rosters. Find a student to do statistics and make them known. Everyone wants a high school program to be like a college program, so start by being your own sports information director or hire a student to be one.
Invite successful alumni to return to speak to players about their experiences. No district in California has produced more Hall of Fame athletes than LAUSD. They would be honored to drop by their alma mater, but you have to ask first. Don't make it a big deal. Just a small gathering. Tell them to offer lessons learned, funny stories, inspiring stories about their favorite teacher or favorite moments in the classroom and on the field.
Get rid of the hate mentality for rivals. If that's the only motivation you can muster, then you shouldn't be playing or coaching. It's OK to hate losing. It's not OK to teach hate because someone is wearing a different uniform. The intimidation antics before a game or failure to shake hands afterward for fear a fight might break out must end. It's a reflection of bad coaching and lack of discipline. Neighborhood kids should be friends, not enemies, as soon as the game ends.

Increase the availability of athletic trainers. It has been a slow process but at least there's a trickle of schools adding athletic trainers — less than 15 out of 88. They not only help with safety but also can inspire students to learn about first aid and gain insight into taking care of the body with stretching exercises that will last well into adulthood.
Get our high school sports newsletter
Prep Rally is devoted to the SoCal high school sports experience, bringing you scores, stories and a behind-the-scenes look at what makes prep sports so popular.
You may occasionally receive promotional content from the Los Angeles Times.
Welcome athletes to play more than one sport. It's clear that to be a pro, playing multiple sports in high school helps. Work out schedules. Cooperate with fellow coaches and parents. Stop putting so much emphasis on winning offseason competitions and start focusing on developing athletes for the long haul.
Let principals know of success stories. Prove to principals the importance of your team by passing along the team grade-point average and help out community organizations as a service project. High school sports is more than about wins and losses despite what some parents and AAU coaches might think. Principals have to be on your side, so start the wooing process.
Recruit the best TikTok or Instagram creators on campus to make videos for your high school team. There might be a future director, videographer or computer whiz on campus who'd gladly agree to practice their skills while helping celebrate school glory. It's a no-lose situation as long as ground rules are set.
Get our high school sports newsletter
Prep Rally is devoted to the SoCal high school sports experience, bringing you scores, stories and a behind-the-scenes look at what makes prep sports so popular.
You may occasionally receive promotional content from the Los Angeles Times.