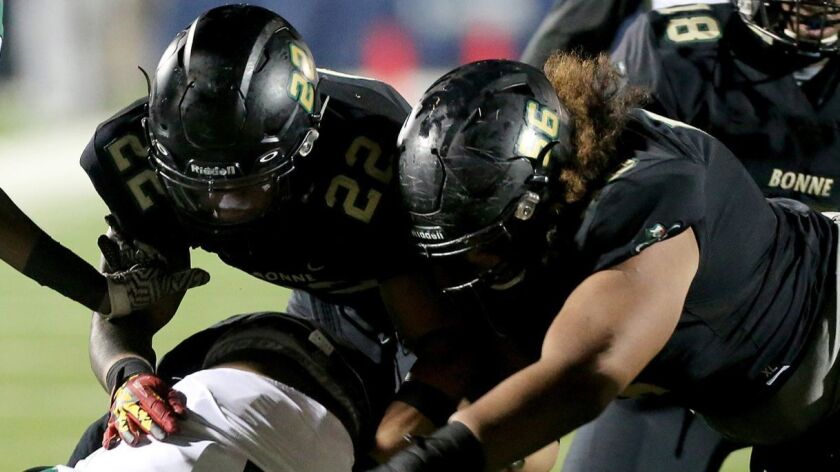 The Los Angeles Unified School District is investigating an allegation of academic misconduct at Narbonne High School, and two staff members have been reassigned during the investigation, a district spokesman confirmed on Friday.
John Aguirre, the City Section commissioner, said he was told the investigation involves an athlete at the school. He said there can be no discussion on possible action by the City Section until the investigation is completed.
According to an email statement to The Times, "Los Angeles Unified has reassigned staff members of Narbonne High School while we fully investigate allegations of academic misconduct. While all personnel matters are confidential, these allegations are extremely serious and upsetting. Los Angeles Unified remains committed to providing a safe and supportive learning environment for all students."
Narbonne is the five-time defending City Section champion in football. Its success has led to a number of transfer students arriving, including players from Florida and New York this school year. Also arriving this year was a player from Open Division state champion Santa Ana Mater Dei.
---