Kings' struggles make Marco Sturm's introduction to coaching in the NHL that much more of a challenge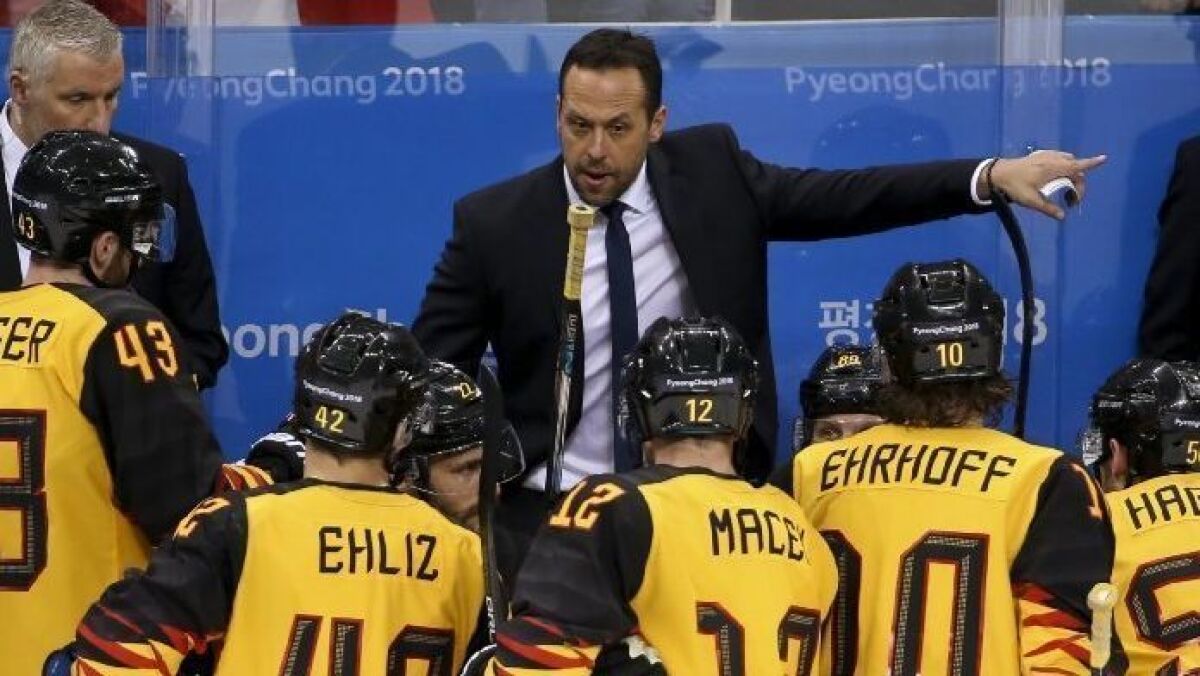 During his playing days, Marco Sturm didn't have much responsibility immediately after a game. It was mostly a time to recuperate his body and maybe enjoy some camaraderie after a win.
"You have a beer and you have a good sleep and you wake up the next day," Sturm said. "As a coach, you kind of have to start after the game and work through the night and get back at it the next day. It's a huge difference."
Wins and sleep have been difficult to come by as Sturm gets a crash course with the Kings. Hired as an assistant under interim coach Willie Desjardins on Nov. 4, he's trying to help the NHL's last-place team affected by a dizzying number of injuries and speculation of change. It was Sturm's dream to get back to the NHL as a coach, and he admits it has gotten nightmarish.
"Probably a little more [of a challenge] than expected because I knew this team," Sturm said. "I think on paper we're really good, but obviously something is not working. So I was actually really surprised. But I've been in that situation as a player, so I know how it is. I know it's not easy. So we pretty much need everyone to get out of this. It's a challenge, for sure."
Sturm, 40, is only six years removed as a player, including one season with the Kings. General manager Rob Blake tapped him because of his player-relationship skills and his newer coaching style that encompasses playing fast without sacrificing the harder areas of the game; being blunt while being approachable.
It will take time for Sturm to implement that with the Kings, but the older players speak positively about their former teammate.
"I think he's a really good communicator," Dustin Brown said. "That's the main thing. He's played this game at a high level, too, which, I think, goes a long way with players. But he's come into a tough situation regarding the situation our team is in. He's made the best of it."
Desjardins put Sturm in charge of the defense and power play, areas of major concern. Sturm has made slight tweaks — it was his idea to mix up the defensive pairings Dec. 10 to manage the speed of the Detroit Red Wings — and Desjardins liked how it worked.
Oscar Fantenberg said that Sturm has passed on tricks that Sturm used as a forward to help the defense think about defending such plays.
"He knows what he's talking about," Fantenberg said. "He was a smart player, so it's fun to have him back there."
But it's really Sturm's ability to relate to the players that has made him a hot coaching prospect. Drew Doughty spoke boldly of how Sturm's encouraging words have helped his mentality. On Dec. 11, Doughty was trying to help the Kings' decimated defense against the Buffalo Sabres when he was struck on the hand by a shot.
"I was like, 'I don't know if I can continue,' " Doughty said. "And he's like, 'You're still playing better than anyone else on this ice. It doesn't matter.' To hear something like that, it makes you just feel amazing. He's been making me feel really good and I feel like I've grown a lot."
Sturm never planned on getting behind the bench. When his playing career ended in Florida, his kids asked him to coach their youth hockey games. Then the Junior Panthers called him. Then, out of the blue, he was asked to be coach of the German national team.
"I mean, I didn't even have to think about it," Sturm said about taking the job. "But still … there was no plan, let's put it that way."
Sturm coached Germany to a victory against Desjardins' Canadian team in the 2018 Olympics, which makes for some in-house teasing.
"He doesn't want to talk about it," Sturm said. "But once in a while, I'll bring it up."
They are putting their minds together for the Kings in a huge undertaking. The Kings averaged 2.15 goals per game under former coach John Stevens and are at a 2.18 clip since his firing. Their special teams rank in the bottom four of the NHL.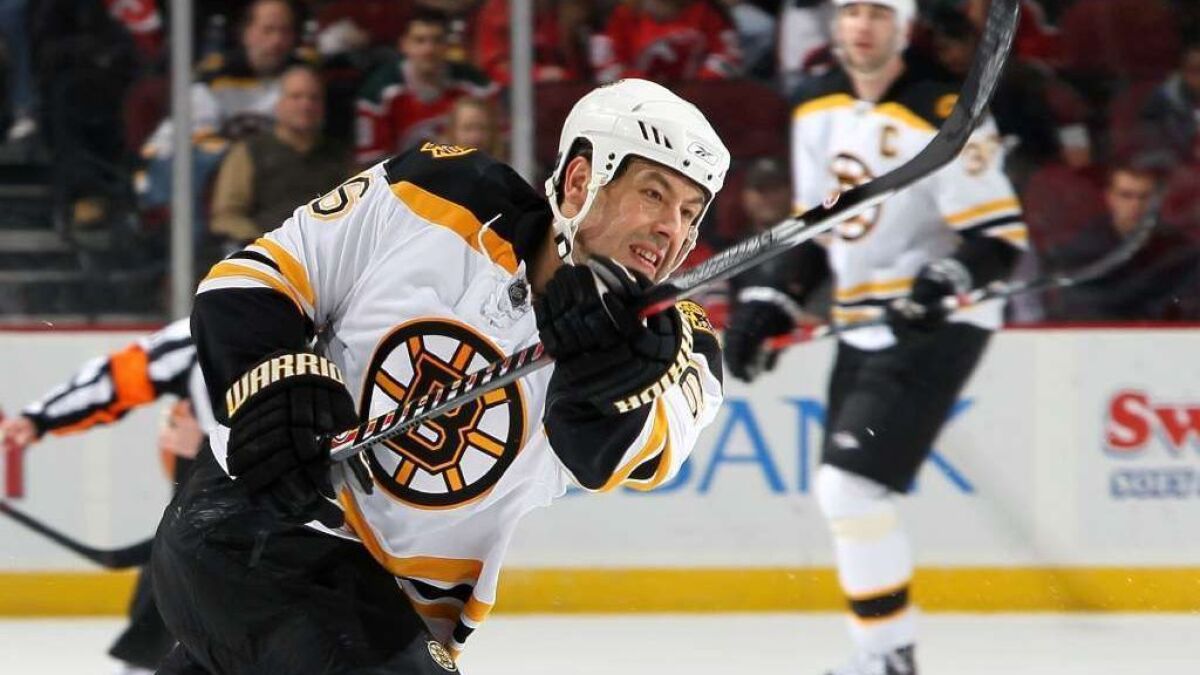 The Kings will eventually get injured players back, and Sturm sees the longer run. Having been treated well by the organization — he played for the Kings before their 2012 Stanley Cup title and could sense that run before he left — Sturm is still energized by that phase.
"There was something to it," Sturm said. "Even now, I was really looking forward to [this job] because of the good chemistry, the good guys to have in this room."
He hopes the victories will come eventually, as will a good sleep.
Tyler Toffoli's slump
Tyler Toffoli twice thought he ended his 15-game scoring drought against the Pittsburgh Penguins on Saturday. He had a goal negated on an offside challenge and he was stopped on a breakaway in overtime on a backhand that he initially believed was going in.
"That's the way things have kind of gone so far this season for me," Toffoli said.
It's not for a lack of trying. Toffoli is second on the team with 89 shots, many of them of that high-quality variety. He's not panicking with five goals in 34 games.
"If I'm not scoring goals and we're winning games … nobody's talking about me not scoring goals," he said. "I think if I just keep going and I keep shooting and keep doing the things I'm doing, this is all going to go away and things are going to look up."
Injury updates
Alec Martinez is still being evaluated for an upper-body injury and Desjardins said they would know more in about "four or five days." … Ilya Kovalchuk (ankle) and Kyle Clifford (concussion symptoms) skated Monday in no-contact jerseys, and Jack Campbell (knee) participated in practice. Clifford will need more tests to be cleared and Campbell is likely to return after Christmas, Desjardins said.
UP NEXT
VS. WINNIPEG
When: Tuesday, 7:30 p.m. PST.
On the air: TV: FS West; Radio: iHeartRadio (LA Kings Audio Network).
Update: Winnipeg's Mark Scheifele has scored overtime goals in consecutive games and had 11 points in four games last week. The Jets have the NHL's top power-play unit at 30.8%.
Twitter: @curtiszupke
Get the latest on L.A.'s teams in the daily Sports Report newsletter.
You may occasionally receive promotional content from the Los Angeles Times.