Column: Best soccer team in Europe isn't always the top team from its league
Manchester City is putting the finishing touches on one of the most dominant seasons in English Premier League history, moving within a win of its third league championship since 2012 on Saturday while remaining on pace to break EPL records for victories, goals and points.
What it won't do, however, is play in the Champions League semifinals.
Ditto Barcelona and the incomparable Lionel Messi, who are unbeaten with six La Liga games to play, leaving them all but certain to win their seventh Spanish crown in a decade.
In France, Paris Saint-Germain can wrap up its fifth league title in six seasons on Sunday; it also tops all European teams with 96 goals. And in Italy, Juventus is closing in on a seventh consecutive trophy in Serie A, a league it leads in virtually every meaningful category.
Yet for all that domestic dominance, those teams will be watching the rest of the Champions League on TV. Manchester City, Barcelona and Juventus were bounced in the tournament quarterfinals last week while Paris Saint-Germain was knocked out in the Round of 16 last month.
The final four features two teams, Roma and Real Madrid, who are fourth in their respective leagues, and Liverpool, which is third. Bayern Munich, already crowned champion of the German Bundesliga, is the only semifinalist with even a mathematical chance of winning both a league and continental title.
And none of that is unusual.
Just three times in the last six seasons has the best team in Europe also been the best team in its domestic league. As for why, there are probably as many theories as there are disappointed teams.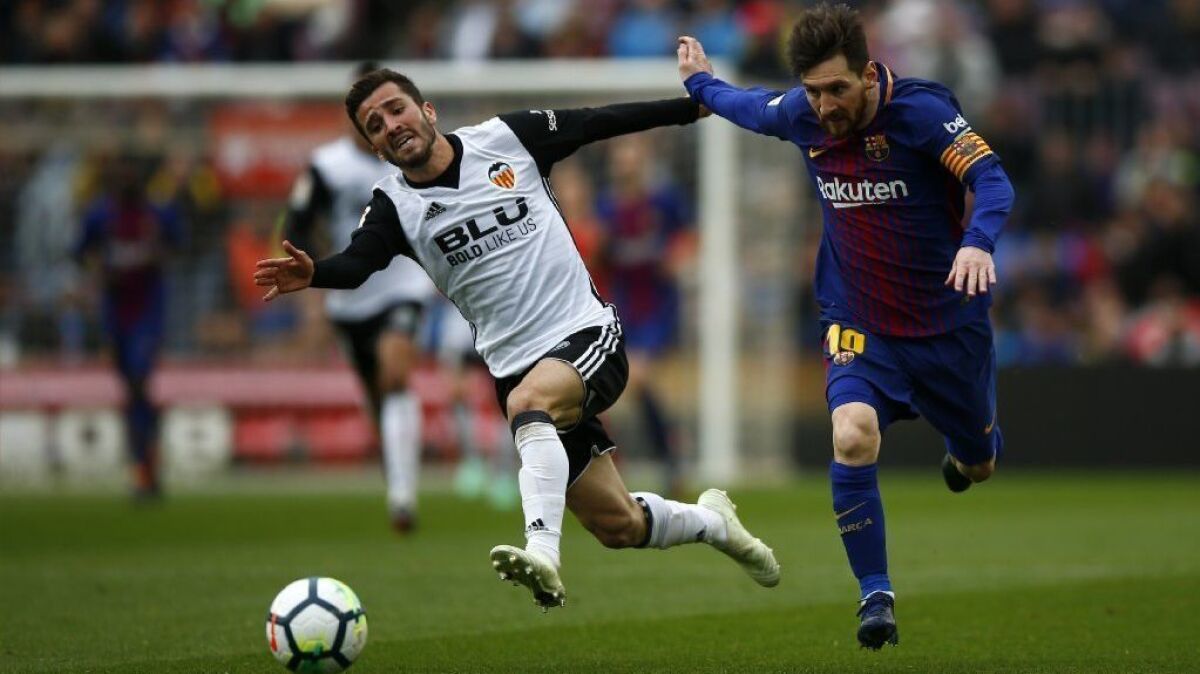 By definition the Champions League field, which features 79 teams (including 54 domestic league winners) is far deeper and more competitive than any national competition. Plus the qualifying rounds and the knockout stages are two-leg playoffs, which are far less forgiving than a 38-game league season.
"Everything can happen in Champions League. There are no guarantees," said Galaxy forward Zlatan Ibrahimovic, who won 33 trophies in two decades in Europe but never lifted the Champions League prize. "It's not about who is the best, who is the greatest. It's about the moment.
"You can have a great season until February. And then if you're [bad] in February, you go out. So whatever you did until February doesn't matter."
There may also be a financial explanation.
Consider that Sunderland earned more than $122 million for finishing last in the English Premier League last season, about five times what Real Madrid got for winning the Champions League title. The Spanish club pocketed another $51 million in additional winnings en route, but even when you add that to the paycheck from the final, finishing last in the EPL was worth at least $52 million more than winning the Champions League.
The financial incentive, then, is to win at home.
So it should come as little surprise that an English club has won the Champions League just once in the last nine years. Tottenham coach Mauricio Pochettino says EPL teams don't place nearly as much emphasis on that tournament as their rivals.
"When you are here, the Premier League is the main competition for every player," Pochettino said at the start of the season. "In Italy, France and Spain the Champions League is the most important competition. In English culture, it is the Premier League and then the FA Cup."
For teams with nothing left to play for domestically, however, the Champions League becomes all important.
Liverpool, which hasn't been higher than third in the EPL table since August, can still finish the season as the best team in Europe. Same with Roma, which was fifth in Serie A six weeks ago. They will meet in the first game of their two-leg semifinal on April 24.
Then there's Real Madrid, which was so far back in the La Liga race this winter that there were whispers management was about to break up the team. Real Madrid now has a chance to become the first team in more than 40 years to win three consecutive Champions League titles — provided it can get past Bayern Munich in its semifinal, which begins April 25.
"That's why you need to hold out the whole season," said Ibrahimovic, who played for 11 league champions in Europe but never played in a Champions League final. "You have teams that, like Madrid, until January [are] struggling in the league. But now, in the Champions League, they're doing great."
Certainly better than they're doing at home.
Follow Kevin Baxter on Twitter @kbaxter11
---
Get our high school sports newsletter
Prep Rally is devoted to the SoCal high school sports experience, bringing you scores, stories and a behind-the-scenes look at what makes prep sports so popular.
You may occasionally receive promotional content from the Los Angeles Times.