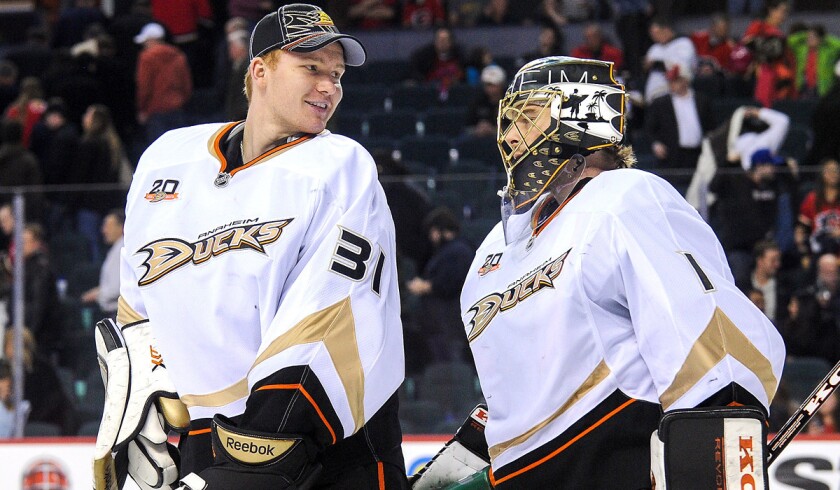 Keys for the Ducks to win the series against the Kings:
1. NET-MINDING: Ducks Coach Bruce Boudreau said his choice between rookie Frederik Andersen and veteran Jonas Hiller, to be revealed Saturday morning, is a "definitive" decision. With Jonathan Quick in the opposite net, there can be no soft goals allowed.
2. FORECHECKING: Anaheim displayed its ideal game last week in Game 5 at home against Dallas, outhitting the physical Stars, 40-22, and scoring four power-play goals while killing all seven of its penalties. When Ducks' bodies are flying, the game's other principles fall into place.
3. PROTECT THIS HOUSE: The Ducks started 20-0-2 at home and set a franchise record for Honda Center victories this season. They cannot let the Kings dent that confidence, with the certain presence of visiting fans doing their best to disrupt the usual supportive energy.
---